New York City's newest luxury development, The Edison Gramercy, has achieved a monumental milestone, now having reached 50% of its residences sold in less than a month since sales launch. Located at 250 East 21st Street, The Edison Gramercy is ideally situated in one of the city's most iconic and celebrated neighborhoods, moments from Gramercy Park and close to Union Square's tech and transit hub.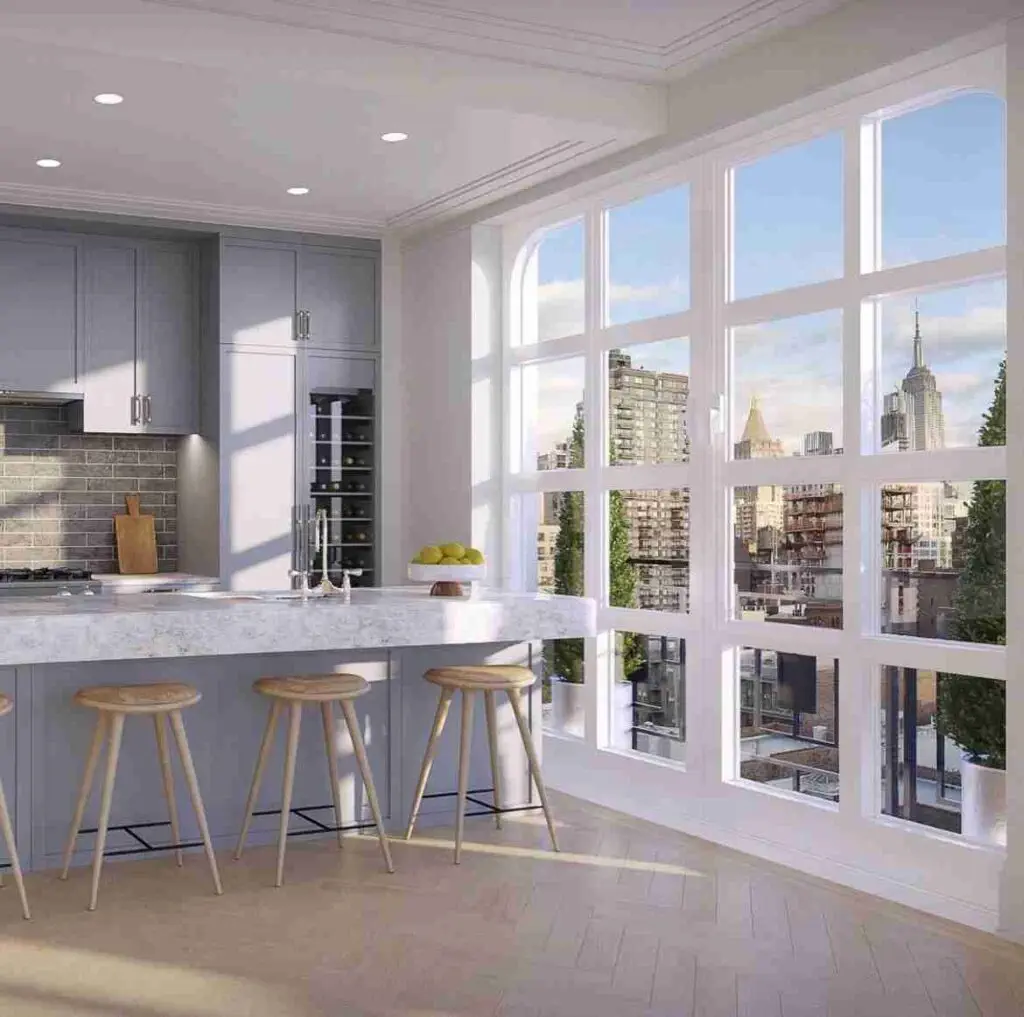 The Edison Gramercy houses a limited collection of 54 boutique studio to four-bedroom condominium residences, ranging in price from approximately $925,000 to over $6 million. The new residences have received an overwhelmingly positive response following the sales launch in early April, with 27 contracts signed.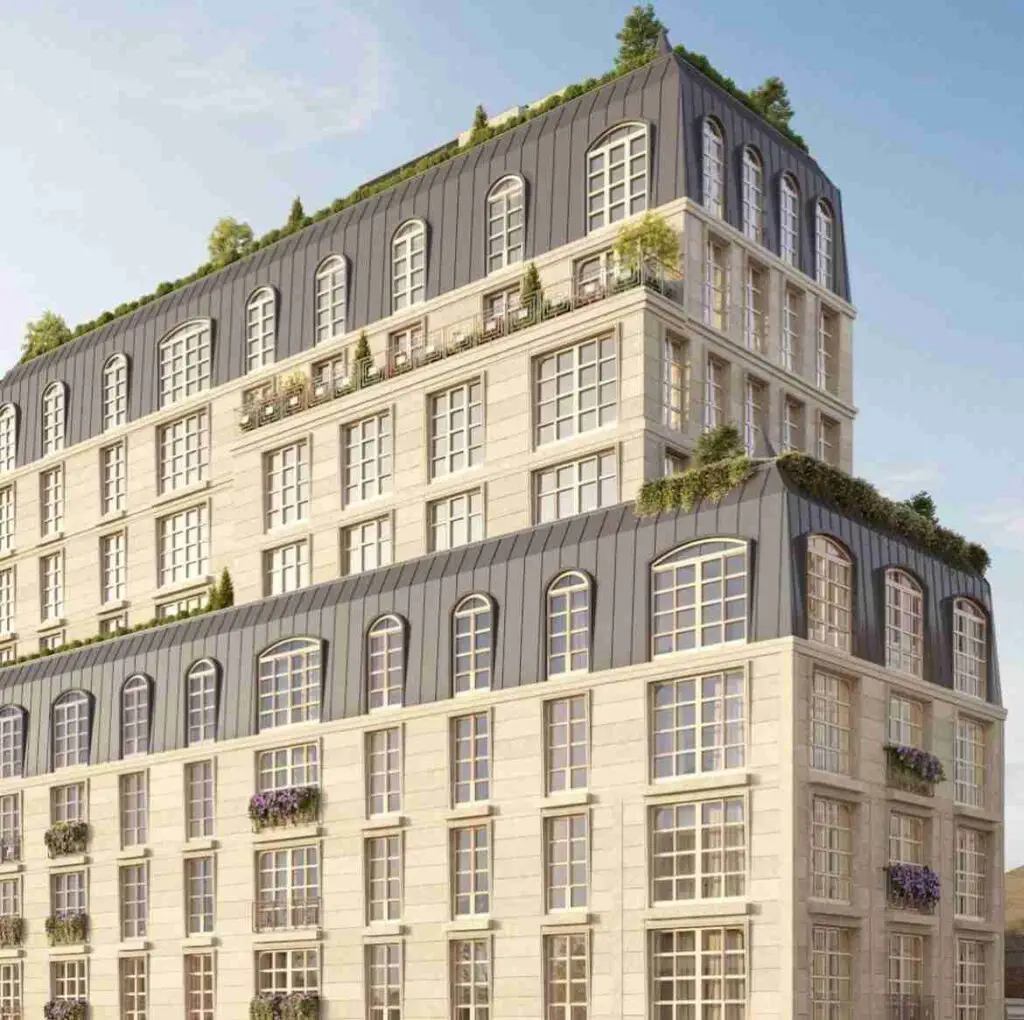 "We are overjoyed with the level of engagement and success we've been receiving for this exquisite property. We've recently been seeing a trend of people gravitating toward boutique buildings and we wanted to create a project that captures the essence of elegant Parisian style in a romantic location," says Fredrik Eklund, who is leading sales for the building. "The Edison Gramercy truly offers everything our buyers are looking for."
The Edison Gramercy features enchanting Parisian style and an exquisite level of bespoke design, with interiors designed by Paris Forino Design, a world-renowned luxury interior design & decorating firm, and with model residences designed by AD100 firm ASH NYC. Issac & Stern Architects, a prolific architectural firm based in New York City, conceived the building's elegant exterior architecture and design. The collection of homes is enhanced with a suite of wellness and social amenities, including a thoughtfully designed residents' lounge and yoga garden, sun terrace, Gramercy Park-inspired roof deck, and fitness center.
Current availability at The Edison Gramercy includes one- to four-bedroom homes starting at just over $1 million. Fredrik Eklund and John Gomes of The Eklund|Gomes Team at Douglas Elliman are the property's exclusive sales and marketing agents.
For more information, please visit www.theedisongramercy.com/ 
ABOUT URBAN DEVELOPMENT PARTNERS
Founded in 2007, Urban Development Partners is a fully integrated real estate development company focused on large-scale, mixed-use urban developments. Each project at Urban Development Partners benefits from more than twenty-five years of experience in planning, design, and construction of residential, commercial, hospitality, and retail projects. The breadth of experience within the firm allows Urban Development Partners to stay highly involved from deal sourcing to project conception through pre-development, financing, construction, and occupancy. Urban Development Partners also offers a complete scope of development services for acquisitions, distressed asset evaluations, and asset management.
ABOUT PARIS FORINO INTERIOR DESIGN
Paris Forino established her design studio in 2012 after building a noteworthy body of work for ten years with designers and architects in Sydney and New York. She has steadily gained a reputation for understated elegance, fulfilling commissions for homes, multi-family residences, luxury hotels, furniture, and accessories.
Function, context, and harmony are touchstones in her work, combining tradition with modernity. The arts, couture, and travel inspire intelligent, beautiful conceptions that are expertly executed. Her clients enjoy gorgeous interiors and lovely, intelligent objects each with elements that evoke a fulfilling emotional response. Paris' interior design practice creates fully conceived and finished spaces marked by nuanced consideration of proportions and how humans will encounter, use and move through the environment. Rich details, historical features, and clean lines complement the choice of palette, material, and texture to convey timeless sophistication and elicit emotional responses. Composed but approachable; exacting but serene
ABOUT ISSAC & STERN ARCHITECTS
In its over 30-year history, New York City-based Issac & Stern Architects has developed an enviable portfolio that includes some of the city's most financially successful mixed-use projects. Partners Ramy Issac and Ralph Kowalczyk approach each new assignment with a combination of experience and enterprise that has resulted in an unparalleled reputation for quality and dependability among developers and stakeholders. With an extensive knowledge of NYC Zoning Codes, technical comprehension, and an imaginative approach, the firm has shepherded projects throughout multiple real estate cycles and situational challenges. The ability to harmonize the aesthetic with the pragmatic continues to be the foundation of its work, merging design innovation with the functional wants and needs to achieve each client's objectives. Key projects include 180 Orchard, Eleven Hancock, and 627 Greenwich.
ABOUT ASH NYC
ASH NYC is a design and development firm with a mission of transforming spaces into multi-sensory, one-of-a-kind experiences. The brand's hotels are often recognized for their ability to reinvigorate historic properties into immersive story-telling narratives and include The Dean (Providence, RI), The Siren (Detroit, MI), Hôtel Peter & Paul (New Orleans), and a forthcoming hotel in Baltimore. The firm's home furnishing and staging division, ASH Staging, is equally notable for its ability to furnish homes
nearly on-demand with a world-class inventory of designer and vintage furniture and custom capabilities available to real estate professionals and homeowners alike. ASH NYC has a vertically integrated team of experts spanning design, development, finance, acquisitions, marketing, and branding. The company has
been profiled in renowned publications such as The New York Times, Forbes, Conde Nast Traveler, Surface, TIME Magazine, and Wallpaper, and is named one of Architectural Digest's AD100 firms which recognizes leading designers around the globe.
ABOUT THE EKLUND|GOMES TEAM
The Eklund|Gomes Team was co-founded by Fredrik Eklund and John Gomes 15 years ago. The team is consistently ranked among the top brokers in the world. The team achieved over $4.5 Billion in transactions in 2021. With over 80 active agents in 13 offices across four states including New York, California, Florida and Texas and in major cities such as New York, Los Angeles, Miami, Dallas, Austin and Houston. To date, Eklund|Gomes has completed 85+ new development projects. In the process they have worked closely with the top names in architecture and interior design. Fredrik and John are often quoted by the New York Times, Wall Street Journal and other major publications. They have appeared on CNBC, CNN, The Today Show, Good Morning America and other major news outlets. Fredrik Eklund has been the star of Bravo's Emmy Nominated Million Dollar Listing New York for the past 11 seasons and two prior seasons on Million Dollar Listing Los Angeles. While the team has offices domestically, they have successfully closed numerous transactions with their international real estate partner, Knight Frank.
ABOUT DOUGLAS ELLIMAN DEVELOPMENT MARKETING (DEDM)
Douglas Elliman Development Marketing, a division of Douglas Elliman Realty, offers unmatched expertise in sales, leasing, and marketing for new developments throughout New York City, Long Island, Westchester, New Jersey, Florida, California, Massachusetts, and Texas. The company's new development hybrid platform matches highly experienced new development experts with skilled brokerage professionals who provide unparalleled expertise and real time market intelligence to its clients. The firm is heralded for its achievements in record breaking sales throughout each of its regions. Drawing upon decades of experience and market-specific knowledge, Douglas Elliman Development Marketing offers a multidisciplinary approach that includes comprehensive in-house research, planning and design, marketing, and sales. Through a strategic global alliance with Knight Frank Residential, the world's largest privately-owned property consultancy, the company markets properties to audiences in 51 countries, representing an over $87 billion global new development portfolio.