On March 12, 2023, on the eve of the 95th Academy Awards, French Riviera Film Festival founders Nicole Muj and Gotham Chandna paid tribute to legendary actor, the late Paul Sorvino at Jonathan Baker's Oscar Viewing Party. E! founder and fellow Brooklynite Larry Namer presented the 2023 Icon Award honoring Paul to his widow Dee Dee Sorvino. The presentation was made prior to the Sunday's live telecast that sadly overlooked the famous actor in its "in memoriam" segment.
Courtesy of French Riviera Film Festival/Videographer: Juan Gonzalez
Brooklyn born Paul Sorvino has appeared in nearly 200 films, a variety of television shows, and Broadway productions. Best known for his portrayal of tough guys, Sorvino portrayed Paul Cicero in Goodfellas, police chief Captain Edelson in Cruising, and Detective Phil Cerrato on Law and Order. He also played such memorable characters as Henry Kissinger in Oliver Stone's Nixon, Fulgencio Capulet in Baz Luhrmann's Romeo + Juliet and Lips Manlis in Warren Beatty's Dick Tracy. Most recently, he starred in the critically acclaimed TV series Godfather of Harlem. An operatic tenor and a man of many talents, he has performed at Lincoln Center and is an internationally known sculptor. He was the founder of the Paul Sorvino Asthma Foundation. Sorvino received a Lifetime Achievement Award at the 2018 Mr. & Miss India America Pageant & Elite Awards. He was the father of three adult children Mira, Amanda, and Michael, along with five grandchildren.
Photos by Nelson Shen Photography: Dee Dee Sorvino, Larry Namer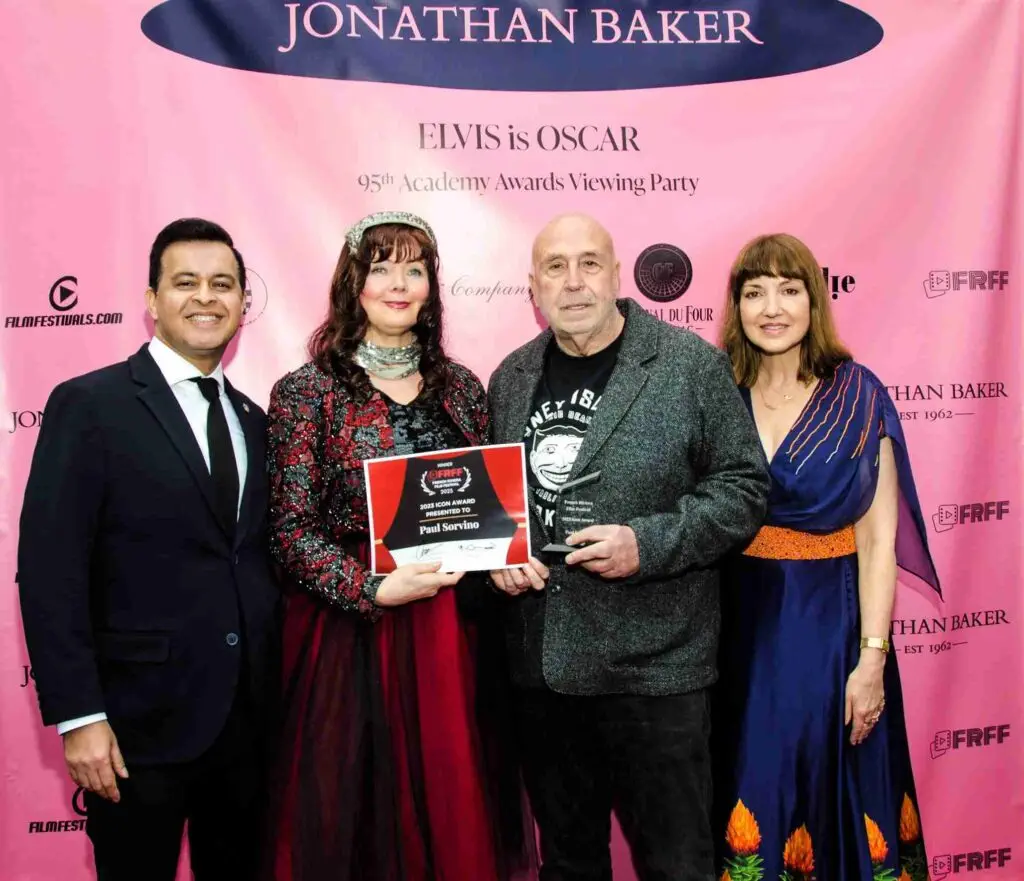 Gotham Chandna, Dee Dee Sorvino, Larry Namer, Gotham Chandna