A California native, Amber Liu was discovered at the age of 15 at SM Entertainment's global auditions in Los Angeles. Following a move to South Korea, she debuted in 2009 as a member of the female group f(x). The record-breaking electro-pop-based K-pop group quickly became one of the industry's most popular and award-winning. In 2015, Amber's first solo release, the critically acclaimed album "Beautiful", debuted at #2 on Billboard's World Albums chart, with the title track's music video, released the same day, garnering more than 1 million YouTube views in its first day of release.
Over the past two years, Amber has been an advocate for body positivity and mental health since her "Where's My Chest" message video went viral. She's also an accomplished producer and co-wrote the hit digital show on FICTO hosting "I'll Ask The Stupid Questions" while directing some of her hit music videos. She has also made a career on television and film hosting travel and variety shows globally and has since released an array of critically acclaimed solo projects with her most personal to date, her EP titled "Z!".
Tell us about your background? Where are you from and how did you grow up?
I was born and raised in West Hills, CA. I grew up very focused on school and loved playing sports. Ironically I was the most "non-music" member of the family. My sister was a very talented flutist, my dad played bass and guitar, my mom played piano and sang at church. After hearing Linkin Park's Hybrid Theory album I started to feel a connection with music. I always kept everything under wraps though dealing with school and all the sports I was doing at the time. So it was a real surprise to my parents when I told them I was scouted by a K-pop label when I was 14. After passing auditions I moved to South Korea and became a part of K-pop girl group f(x). The rest is history and on Youtube haha.
Who inspires you?
My sister. Growing up I always looked up to her. She was outgoing, fearless and a go-getter. She always set her mind on something and went after it and I thought she was so brave. I'm always scared and nervous. We fought a lot growing up and it wasn't until she went to college and soon after I left for South Korea to pursue my music career that we actually got close. To this day, she still gives me pep talks and helps me through tough spots.
Where did you find your passion for creating music?
I think it's the storytelling aspect. I always felt lonely and misunderstood. Listening to the music of my favorite artist gave me a haven. The way I've connected with people over just liking the same song is crazy. Music is powerful and it's a universal language and I hope I can be part of bringing people together with it.
How would you describe your music style?
I grew up listening to a lot of Linkin Park, Blink-182, Taking Back Sunday, but when I was doing K-pop I was opened up to so many genres. f(x) was always pushing the envelope on mainstream Korean music at that time. I don't even know how to classify the songs we did. When I'm songwriting I think it all meshes. I think at times it's a good and bad problem but I think it makes it an "Amber Liu" song. I guess the best way to describe my sound is "hotpot", a mix of everything haha.
You have created some incredible music videos. What was the creative process like?
I visualize things as I write so I always have a scene in my head when I'm trying to write out a video. Sometimes that one visual is the core of the story or it's just a scene but the process always gets messy, in a good way. I have so many ideas to make videos but recently in my latest EP Z!, I tried to actually make videos simple. I felt that the videos I made in the past were so story-heavy so I tried see what I could do with the "one scene" and just let the song speak for itself.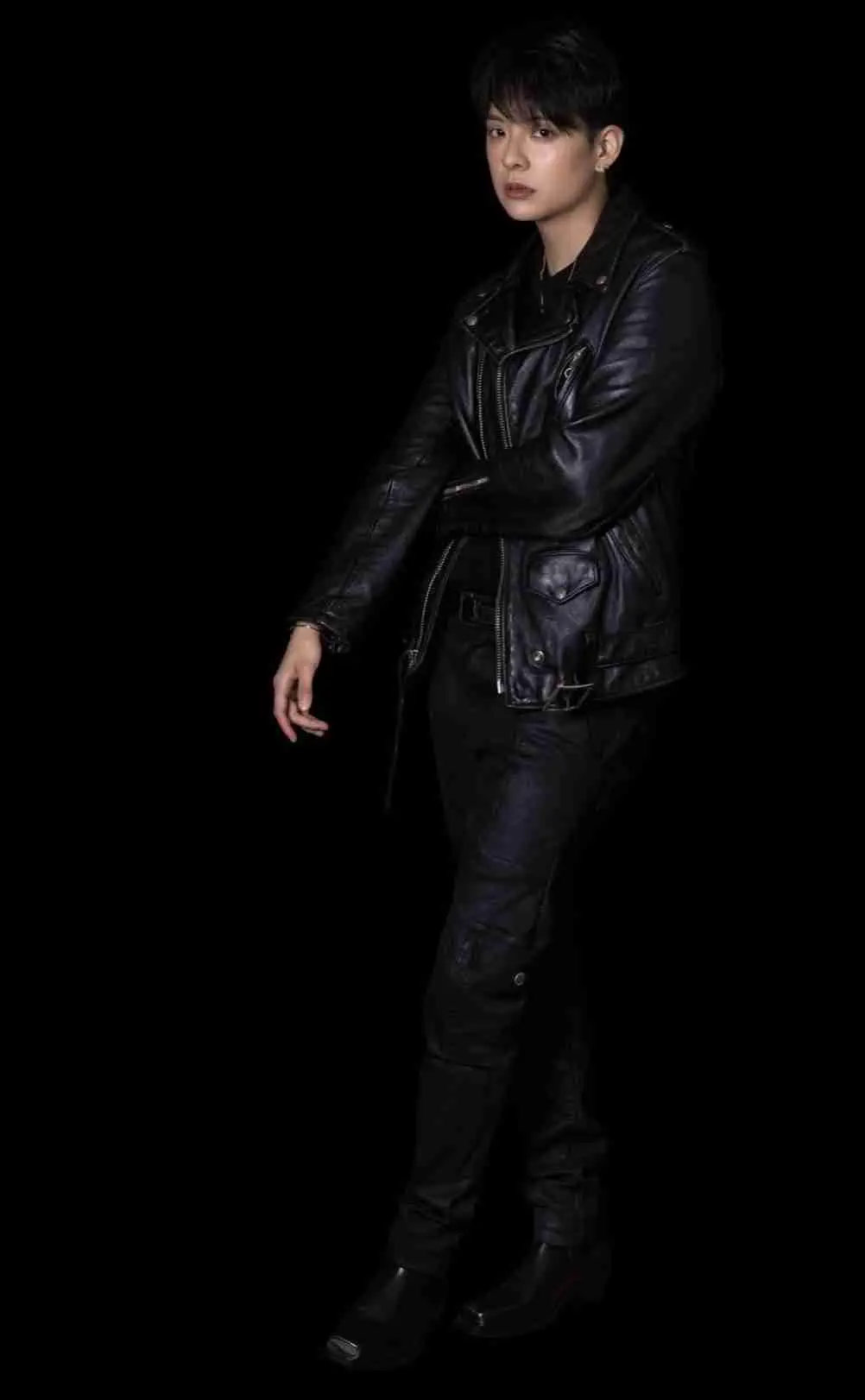 How would you describe your Instagram following?
I definitely have a love and hate relationship with social media. I love being able to connect with my fans online and show them what I'm up to but at the same time I've been really trying to live in the moment with no cameras. I used to vlog a lot and be really active but it also made me really anxious and paranoid. My fans always tell me to take care of myself and from time to time when I do check Instagram or Twitter I definitely feel the support and love.
What would be your ultimate project?
My ultimate project would have to be making a band with my friends and put out a record. It's always been a dream of mine and maybe one day when the time is right something comes together.
What projects are you working on now?
I've been in the studio almost everyday. Getting into sessions with new and old friends and just really learning. I don't think I ever really gave myself the time to "study" because I was always on set or just preoccupied with so many things at one. so I'm really taking advantage of this slow and steady pace I'm giving myself to really soak in everything.
Do you have any friends who we should be following on Instagram?
A fellow artist and amazing friend, Justin Park. He has the voice of an angel and he just released his new album "I Can See The Stars From Here". You have to check him out.
What does beauty mean to you?
I struggled a lot with my body and appearance and still get insecure to this day but beauty in the end to me is what's in your heart. I'm exhausted trying to be someone else and listening to people who really don't care about me. I know I still have a lot to do and learn but I really need to be true and honest to myself so I can become who I'm meant to be. I feel like it's not the destination that beautiful but the journey.
How would you describe your style? Do you have any style tips?
Comfort is number one to me. I'm running around all day and I can't really stay still so I have to be in something I can move in. I generally like dressing in darker colors and have one piece that has color or a crazy pattern.
You've amassed quite a social media following. Do you have any tips for everyone else? How can we beat the Instagram algorithm?
Hahaha please tell me! But until we figure out how to beat this algorithm, honestly, just post what you want. However, you can't go wrong with a cute animal photo. 
Where can we find you?
@amberliu insta twitter tiktok