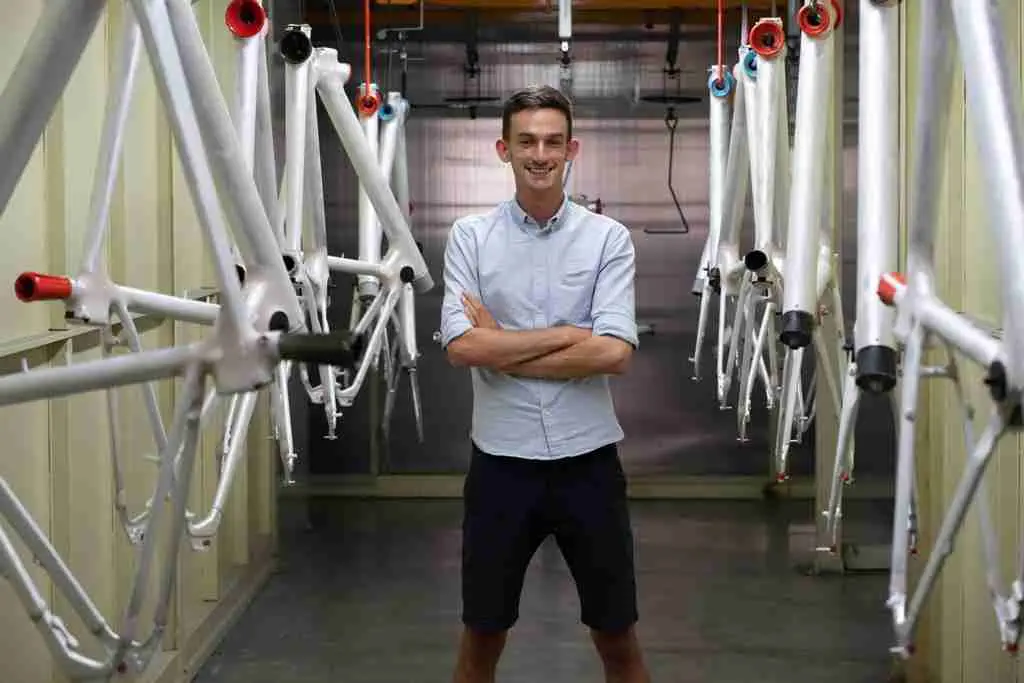 Since its inception in March of 2020, just at the start of the Covid-19 pandemic, Modmo Technologies Ltd., a micromobility/electro mobility brand, has quickly scaled from concept, to a start-up housed in a small apartment, to a team of 80 plus located in four countries globally. Modmo produces top-of-the-line e-mobility products, specifically designed to replace internal combustion engine vehicles for short to medium journeys with small, sustainable alternatives. All Modmo products are smart, electric, and modular, meaning effortless mobility, modular utility and innovative technology. And, at the helm of Modmo Technologies Ltd. sits 26 year old Jack O'Sullivan, Founder, CEO and Chairman of the Board.
We had the chance to chat with Jack, discuss all things Modmo and what the future has in store for his rapidly growing company.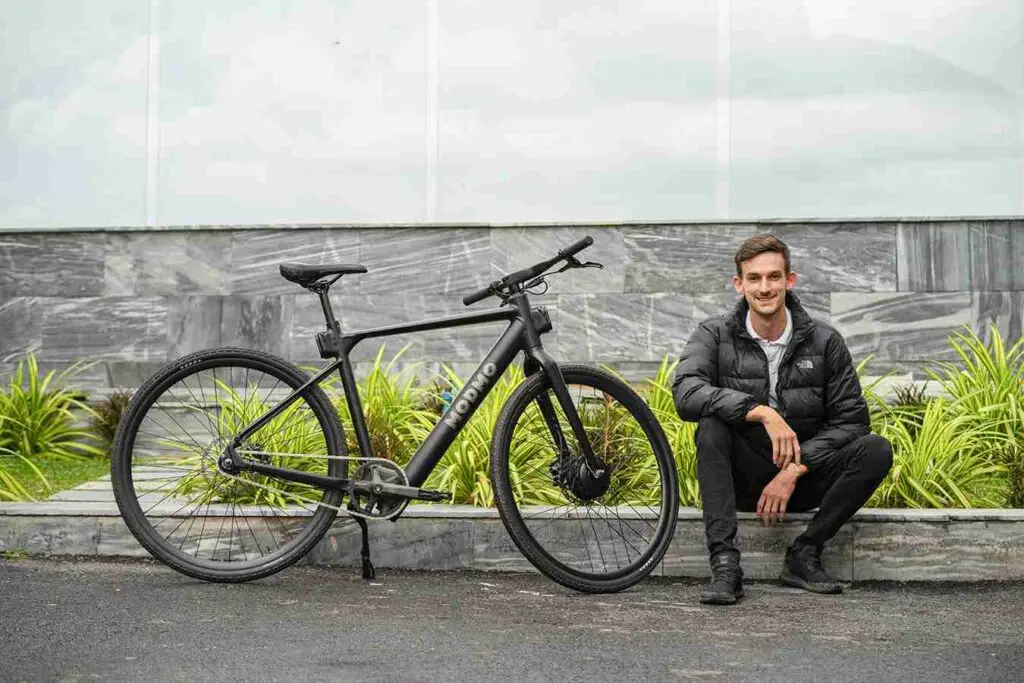 DG: In just two and a half years, you have grown your company from a start-up into a greatly successful, and quickly expanding, global brand. Tell me about the concept behind Modmo. Why develop an ebike? What was your inspiration behind it?
JO: For as long as I can remember, I've been into cycling – BMX, mountain biking, long distance road cycling, etc… if it had two wheels, I was riding it. At the time, I was commuting 40 mins each way by bicycle to and from work, and I wanted to find a better, yet still sustainable way which did not involve driving an automobile. So, I started jotting down my personal wants and needs. 1st and foremost, I needed to figure out getting from point A to point B without arriving a ball of sweat. I wanted to be able to bring my dog to the park, carry my groceries home from the store and get my surf board to the beach, and although most people would just take their car, I always loved the freedom of cycling, so I set about building a bike that could address these issues and more.
DG: You originally started your business in Ireland, and then set up shop in Ho Chi Minh City, Vietnam. Why Vietnam?
JO: I knew I needed an advanced automotive factory to co-develop the bike with. And, after travelling the length and breath of Taiwan and China, I found what I was looking for in Vietnam. Plus the food is REALLY good!
DG: You pre-sold €1.5M in ebikes online, based on concept, before shipping out a single bike! How do you think you were able to sell so many without your customers being able to physically see and test ride a bike? How did you pick up the buzz?
JO: All of our pre-orders came to us organically. We designed a revolutionary bicycle, the media picked up our story, and in turn we built a community of customers who helped fund its development and production. We didn't act like a traditional tech company and keep everything behind closed doors until it was perfect. Instead, we chose the route of complete transparency. We produced weekly update videos for an entire year, sharing our successes and failures with the public, which allowed our customer base feel like they were involved in the process along with us. I believe it was our company's transparency that created trust from our consumers. Obviously, Covid put a wrench in our timeline due to supply chain issues, factory closures and shipping problems. But, eventually we were able to fulfill all our pre-orders and get our customers riding their Modmo Saigon!
DG: It was all over the press that you raised nearly €10M by the end of 2021. That's A LOT of money for a growing brand. What are your plans for it?
JO: We've been ramping up production tenfold from what we were able to previously achieve. We are now able to generate more bikes in a day than we could in all of last year! We are also in the works to open our Modmo Technology Center, which will house our R&D (research and development) and our Vietnam based company employees under one roof, which will streamline the product development process exponentially. And, we are currently developing our next generation e-mobility products to expand our portfolio including the NX12 ebike, which debuted in July at Eurobike 2022. That bike is really revolutionary for the industry as it's produced from carbon fiber composite pellets with thermoplastic composite, making the frame not only lightweight and highly durable, but completely recyclable with a 90 second frame production time. It obviously has all our latest tech integrated, as well as a mid-motor. It's a seriously cool bike, and we hope to get it to market by Q3 of 2023.
DG: And, where can I buy a Modmo ebike?
JO: So far, our primary B2C market has been Germany, and we recently opened N. America as a territory, Vancouver Canada specifically. We are really looking to become a global brand and hope to have our ebikes in every major city in Europe and N. America within the next few years. But, you can buy our current models Saigon+ and Saigon S on our website. We are currently, and thankfully, sold out online, but we'll have our bikes back in stock very soon.
DG: What advice would you give to a young entrepreneur who is looking to launch a new business or product in today's world?
JO: I would always encourage people to simply go for it! Too many people talk about starting a business, and get too caught up in trying to perfect everything before its launch. I say 'get it done today and perfect it tomorrow!' – you'll get a lot of feedback in between and it will ultimately result in a better product.