About the Author
Chef Keven A. Lee, affectionately known as "Cheven," has emerged as the culinary maestro for those seeking a gourmet experience even in the most unconventional settings, like Burning Man. Having served as the Executive Chef of a luxury camp at Burning Man, hosting luminaries such as Elon Musk and Paris Hilton, Cheven seamlessly blends the festival's ethos of radical self-expression with his culinary innovations, ensuring that the dining experience becomes an integral part of the Burning Man journey. He wrote this article about "Burning Man Outfits Men" just for you.
Recognizing the festival's transformative nature, Cheven offers vacuum-packed organic meals, allowing Burners to savor exquisite dishes amidst the Playa's dust and art. Contact him if you need help with food for the burn.
---
Burning Man Outfits Men
Hey fellas, so you're gearing up for the wildest week of the year, Burning Man? If the thoughts of the massive sculptures, fiery nights, and exhilarating freedom have you buzzing, there's just one tiny detail left: "What the heck am I going to wear?!" Fear not, my fashion-forward friend, we've got the lowdown on the hottest Burning Man outfits men. Get ready to strut your stuff on the playa with some serious style!
1. Mad Max Meets Coachella: Think dystopian-chic. This is your chance to blend rugged leather pieces with softer, flowing fabrics. Throw on a leather vest, perhaps some chunky combat boots, and pair it with a breezy sarong or loose-fitting harem pants. Add some steampunk goggles for that sandstorm-ready look!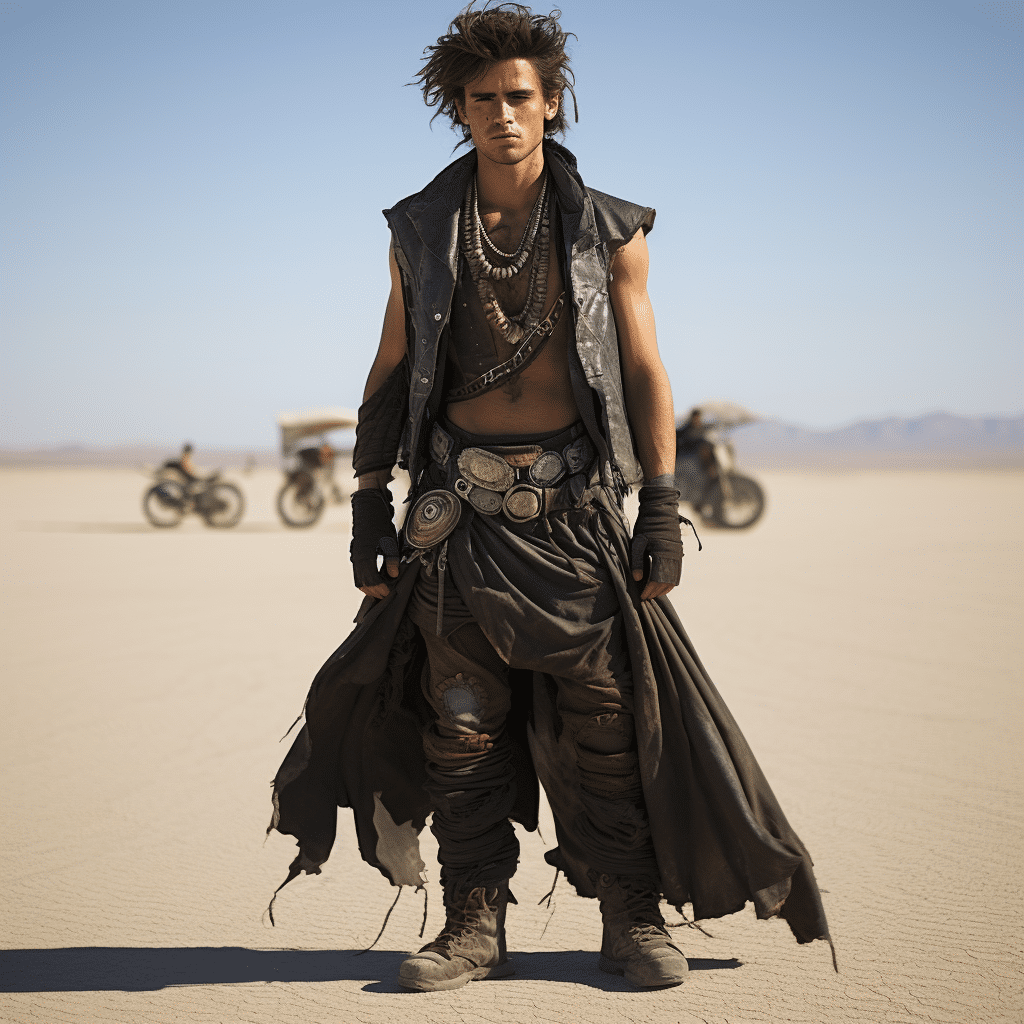 2. Neon Nomad: Burning Man is nothing without its neon! Grab those electric-hued pants you'd never wear in "the real world," team them with a flashy neon tank, and you're good to go. Pro-tip: LED strips and glow-in-the-dark accessories are not only cool but functional when you're trying to find your tent at 3 am.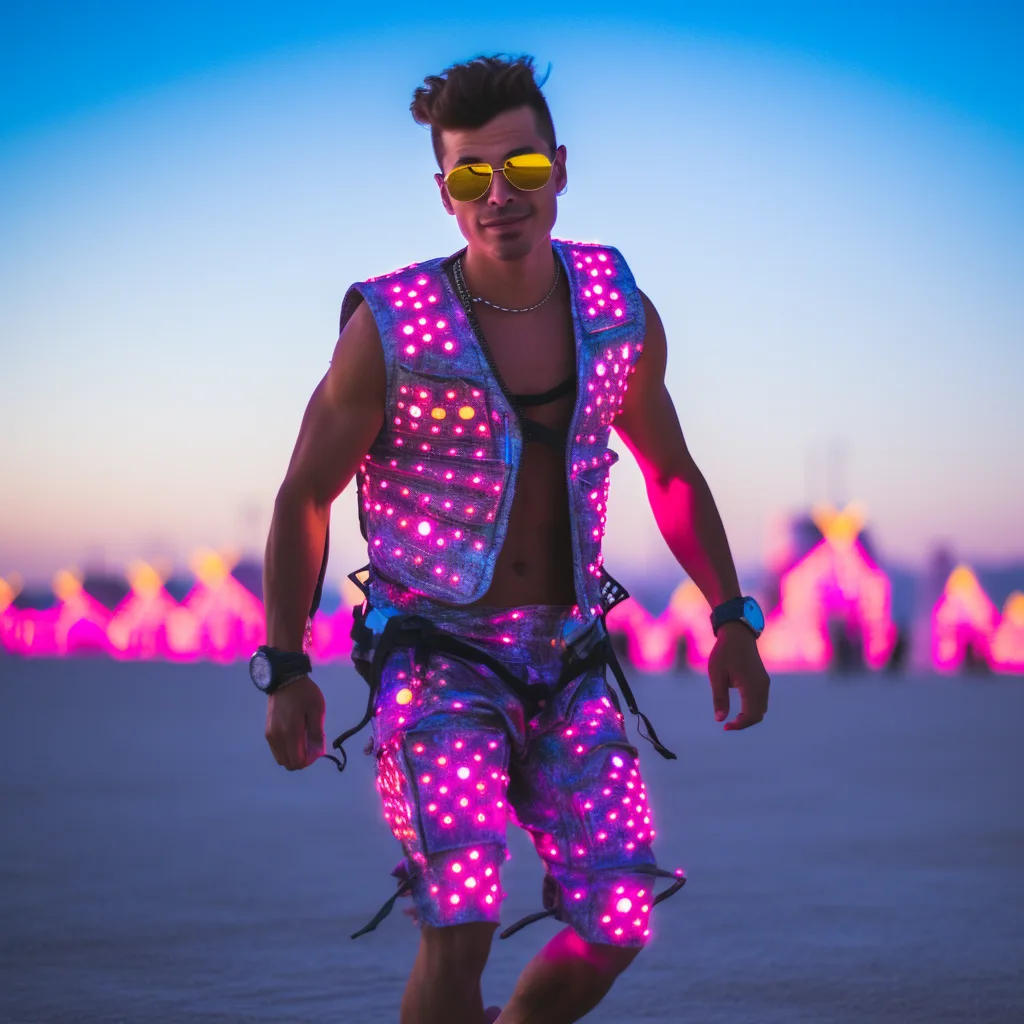 3. Cosmic Cowboy: Why not combine Wild West ruggedness with some out-of-this-world flair? Rock those cowboy boots, sling on a denim vest, but then throw in a twist with a metallic hat or a shiny, sequined bandana. Yeehaw meets starry night vibes!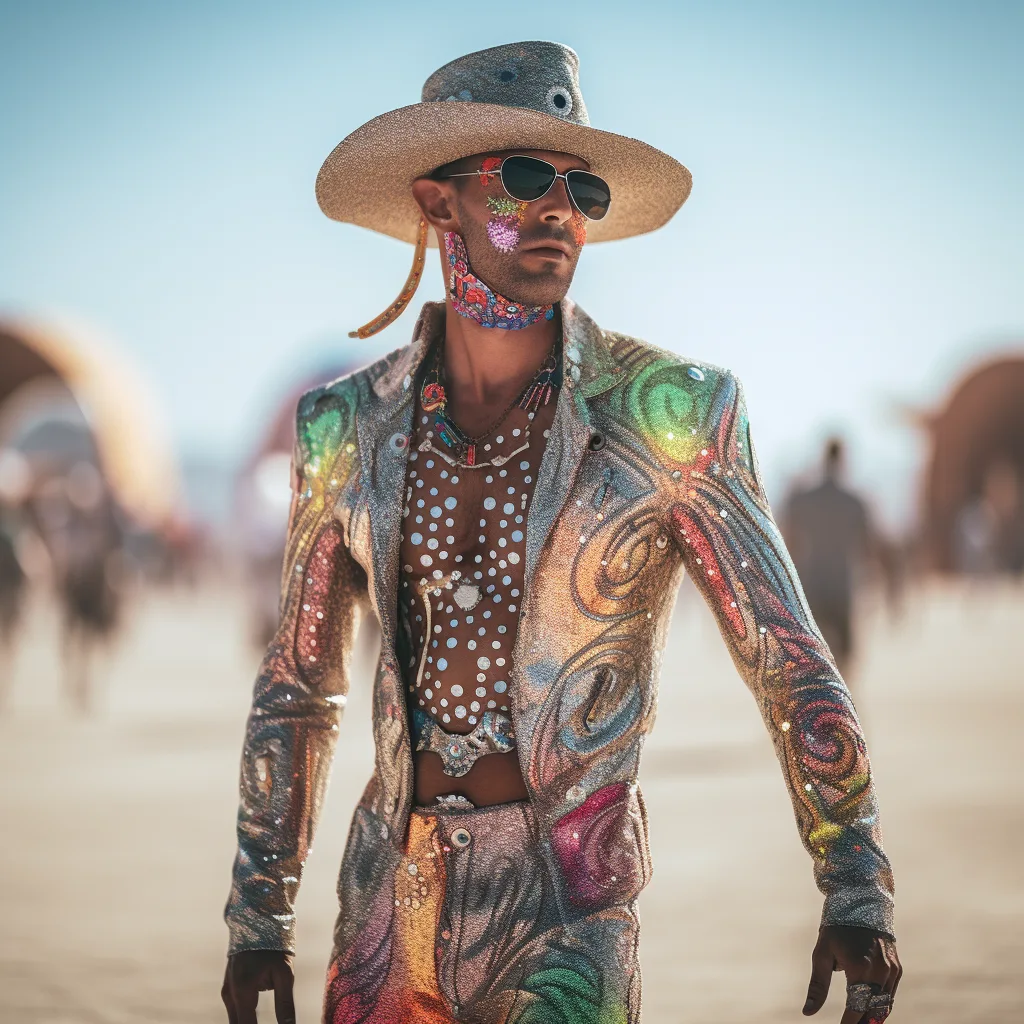 4. Caped Crusader: No, not Batman—though, hey, why not? We're talking flowing, dramatic capes that billow in the desert wind. Whether it's a shimmering gold number or a cape covered in LED lights, you're sure to turn heads as you glide around the playa.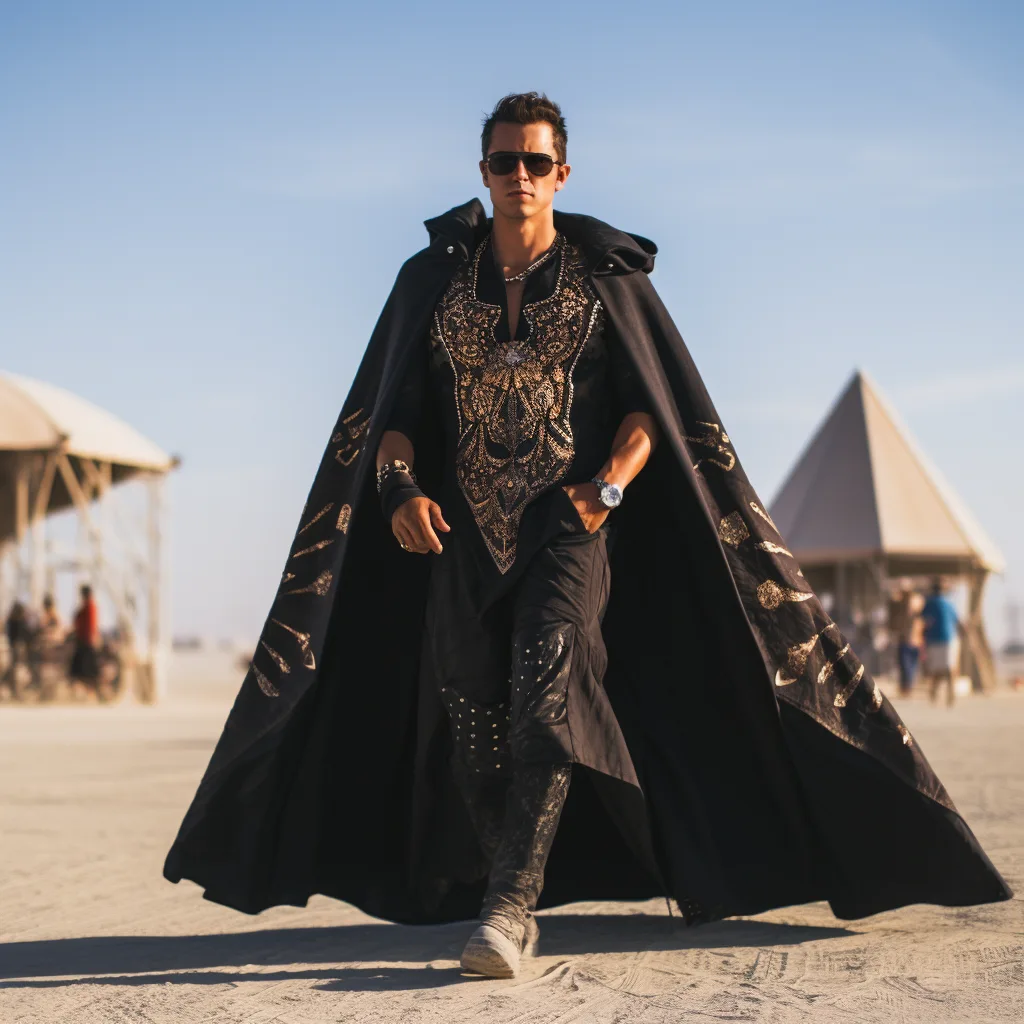 5. Bare Essentials: When the desert heat really kicks in, sometimes less is more. But who said minimal couldn't be stylish? Sport some funky, printed shorts, slap on a generous amount of sunscreen, and accessorize with a wide-brimmed hat and some killer shades.
Accessorize, Accessorize, Accessorize! Burning Man Outfits Men
Regardless of your chosen look, accessories are the key to elevating your Burning Man style game. Think chunky jewelry, quirky hats, layered necklaces, and yes, a utility belt (you'll thank us later). And remember, while looking fabulous is the goal, comfort and protection against the elements are crucial. Sunscreen, hydrating lip balm, and those ever-essential goggles are must-haves in your Burning Man arsenal.
In Conclusion: Burning Man outfits men are all about expression, creativity, and a healthy dose of wild abandon. So, guys, whether you're a seasoned Burner or a playa newbie, embrace the experience, play with your style, and most importantly, have a blast! And hey, if all else fails, just remember: when in doubt, add more glitter! 🌟🔥🕺