Raiden Pham is the son of Tommy Pham, named after the God of Thunder(Japanese mythology) – Raiden Pham ⚡Raiden suffers from a life-threatening genetic condition called UBA5 disorder. Even with no current treatment for this rare disease, Tommy is not giving up to find the cure. He is in a race against time to find a cure…and it is not too late. Trapped in his body with no mobility and abnormal brain development He was born on Feb. 26th, 2020, and was diagnosed with a rare genetic mutation in Aug. 2021. We had a discussion with Tommy to learn more.
Can you tell us more about Raiden's diagnosis of UBA5 disorder and how it has impacted his life so far?
When Raiden was just 17 months old, he received the UBA5 diagnosis on August 2nd, 2021. It came after a long and exhausting journey of countless doctor visits, hospital stays, and frustrating encounters with medical professionals. Despite all the tests conducted, everything seemed normal, yet Raiden's development was not progressing as expected. We took matters into our own hands and became advocates for Raiden. We did our research and fought to get him comprehensive genetic testing. If we hadn't taken action, I don't think we would have the answers we have today. Raiden might have been diagnosed with quadriplegic cerebral palsy without a true underlying cause. Raiden's condition has rendered him completely dependent on round-the-clock care, as he remains trapped within his own body. He is unable to interact with other children or the world around him, lying there with a vibrant spirit but lacking the ability to sit up or even grasp a toy intentionally. His day-to-day life is devoid of any form of self-care, and at the age of 3, his cognitive abilities are still in their infancy.
What challenges have you faced as a family since Raiden's diagnosis?
Our lives are anything but ordinary, requiring us to make sacrifices, including adjustments to our marriage and the way we spend our time with our daughter. Taking care of Raiden is a constant and demanding task. We feed him around the clock, spending an hour each time, five times a day. On top of that, we have weekly doctor visits and therapy sessions that take place at various locations throughout town. We even have medical equipment at home that requires us to train Raiden for several hours a day to maintain proper bone and muscle growth. Balancing all of this with our daughter's needs as a 5-year-old and our full-time jobs is beyond challenging, and that is not including us managing the operations of our foundation.
Our days begin at 4 a.m. and don't end until midnight. Raiden struggles with sleep and wakes up frequently, which means we're often sleep-deprived as well. Raiden's condition makes it difficult to go out or visit others, as he is growing heavy to carry, prone to frequent vomiting, and unable to communicate, especially when he's sick. Our entire life revolves around Raiden, leaving little time for other activities. Every outing seems to be centered around taking care of Raiden, and we usually have to return home quickly for his medical needs the moment we venture out. The toughest part of it all is waking up every morning trying to block out the negative thoughts surrounding this rare disease journey, including whether will this be the last day we see Raiden smile.
Can you describe the symptoms and effects of UBA5 disorder for those who may not be familiar with it?
UBA5 disorder is an ultra-rare and severe genetic disease that worsens over time, posing a significant threat to those affected. Only about 40 children are officially diagnosed with UBA5 disorder due to the difficulty in identifying the rare disorder without comprehensive genetic testing. However, there are likely hundreds, if not thousands, of other children with this condition yet to be diagnosed.
Unfortunately, within the past year, four children with UBA5 have tragically passed away, ranging in age from 1 to 10. Children affected with UBA5 disorder experience limited mobility, cognitive impairments, and varying degrees of seizure activity, ranging from manageable to uncontrollable Additionally, they face complications related to the vision, gastrointestinal and respiratory systems. Common movement issues include stiffness (spasticity), floppiness (hypotonia), and involuntary muscle contractions (dystonia). These combined factors severely disable the child, impacting every aspect of their daily functioning.
For instance, like Raiden, most children with this condition suffer from gastrointestinal problems and cannot also swallow, making them reliant on feeding tubes for their survival. Some children even require an implemented respiratory device in their throat to assist with breathing as the disease progresses.
How have you been raising awareness about UBA5 disorder and advocating for research toward a cure?
We have been dedicated to raising awareness for UBA5 disorder through both traditional and unconventional means. It all began with a GoFundMe campaign, which gradually expanded to include community events like 5K walks and appearances at local sports games. We have utilized social media platforms, engaging influencers we know to spread the word about UBA5 disorder. Additionally, we have initiated gaming and live-streaming charity events to connect with a wider audience.
We aim to share various topics related to UBA5, including its nature, ongoing research, our personal day-to-day experiences, and much more. We are open and transparent; despite the innate cultural challenges we face as first-generation Asian Americans to navigate this. Every effort we have made to raise awareness has been grassroots-driven, with the unwavering support of our family and friends. As our community continues to grow, we are gradually receiving more support. Our story has started gaining attention from local news outlets, and our ultimate aspiration is to have our story shared on a national platform. We strive not only to provide information about UBA5 disorder but also to inspire and instill hope within the entire rare disease community.
Have you found any organizations or support groups that have helped navigate this rare disease?
I would highlight one organization and one support group that has played a crucial role in our journey. Firstly, we are fortunate to have discovered a small UBA5 Facebook group that was already established when Raiden was diagnosed. Two moms from Kansas started this group after their children were diagnosed in 2019. Despite its small size, the group has allowed us to connect with other UBA5 families around the world. Through this group, we have been able to exchange valuable insights, share best practices, and emotionally support each other. The next organization that has been instrumental is the Rare Village Foundation.
They have guided us in establishing the Raiden Science Foundation, providing us with essential resources and guidance on whom to approach. This organization holds special significance as it was founded by two mothers of children with rare diseases who embarked on journeys toward developing treatments for their children as well. Their experience and knowledge have been invaluable in helping us navigate the uncharted territory of rare diseases and empowering us to actively work towards finding a cure for UBA5.
How are you currently working towards finding a cure for UBA5 disorder, and what progress has been made in research so far?
You could call it a blessing in disguise, but before managing gaming partnerships at Nike, I worked at Oregon Health & Science University (OHSU) tech transfer, where I gained experience and insights into developing biomedical innovation and commercialization. With a background in biology and entrepreneurship from my college days, I immediately took action after Raiden's diagnosis.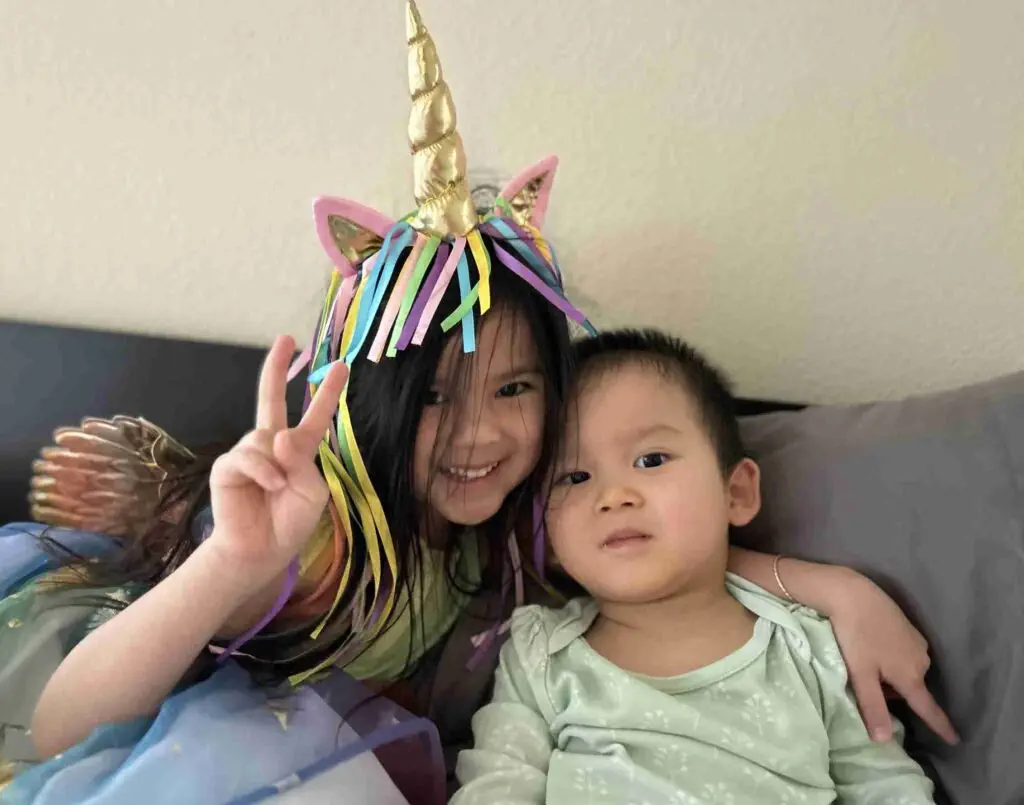 Despite being told by the geneticist that there were no specific treatments or meaningful research available, my wife and I refused to accept the bleak outlook and reached out to renowned medical institutions involved in personalized medicine such as UMass Chan Medicine School. Through our partnership with UMass, we are developing gene therapy for UBA5, which holds the potential to be a cure.
Fast forward to today, we also collaborating with top research institutions such as St. Jude, OHSU, and Baylor College of Medicine, each making significant progress and contributing to different areas of research that will lead to tangible therapeutics for UBA5. Our goal is to move beyond mere scientific publications and make a real impact on patients' lives. The gene therapy at UMass Chan that we are driving has already demonstrated proof of concept within 1.5 years, and we are now proceeding with a testing phase to assess efficacy and safety before going to a clinical trial.
To continue our efforts and develop the gene therapy for Raiden and others affected by UBA5, we are seeking to raise an additional $3M at this point. Without it, we will have to pause gene therapy and diminish our hope of giving Raiden a shot at life. It's important to note that our research, including gene therapy, is laying the foundation for addressing other rare diseases and advancing precision medicine. Every research project we are engaged with is anchored on scalability vs. a one-time thing. While our family's situation is unfortunate, we are actively changing the paradigm of rare diseases, striving to progress from an unknown diagnosis to a potential treatment within three years.
How has Raiden's name and the inspiration behind it influenced your approach to his condition and your efforts toward finding a cure?
When we named our son Raiden, inspired by the God of Thunder from Mortal Kombat, little did we know that he would embody the spirit of Fighting God for survival, both for himself and others. While it is unfortunate, it is fitting in the context of this rare disease journey. Raiden, and the significance behind his name, serve as a constant source of inspiration for us. That is why we decided to name our foundation the Raiden Science Foundation. It encompasses our approach to life, our determination in the face of overwhelming challenges.
We firmly believe in our ability to overcome the seemingly impossible, transforming hope into tangible action—a mission we are already actively pursuing as a foundation. We are resolved to fight this battle and rally others to join us on our path toward finding a cure for UBA5 disorder. Raiden's name and his journey are starting to become recognizable within the rare disease and gaming communities. It is particularly heartening to see people joining our journey, not only to fight UBA5 before it claims the lives and well-being of kids in future generations but also to raise awareness for the entire rare disease community. Raiden represents much more than just our beloved son or the God of Thunder; he symbolizes hope, inspiration, and the indomitable spirit of humanity.
What message would you like to share with other families who may be facing similar challenges with rare diseases?
Stay hopeful and don't give up just because doctors are telling you there are no treatment options; they don't have all the answers. Even if a treatment doesn't exist today, remember that the field of medicine is constantly evolving, offering new possibilities. You hold the key to paving a new path and redefining what is possible. Navigating the journey from diagnosis to treatment development for a rare disease will be challenging and exhausting. You must embrace the uncertainty and be prepared to make a lot of sacrifices along the way. While this may not be the life you had envisioned, you must find peace and acceptance within yourself. Understand that this journey carries a greater purpose that will leave a positive impact on the world and your family.
What steps can individuals and communities take to support research toward finding treatments and cures for rare diseases like UBA5 disorder?
Supporting patient-driven organizations like the Raiden Science Foundation (RSF) is vital to help develop treatments and cures for rare diseases. These smaller organizations are passionately pursuing new treatments and cures with a focus on saving lives, rather than prioritizing profits like larger pharmaceutical companies. RSF is in a race against time, allocating nearly all of its funding to research and minimizing overhead costs. Everyone involved, including the staff, works as volunteers, ensuring that every dollar goes towards advancing research that matters.
People can support us in various ways. Share our story with others and help us connect with grantmakers and philanthropists who can make significant donations. Participate in our fundraisers or even create one on our behalf. Consider featuring us at your events or providing speaking opportunities to raise awareness and generate funds. More people must understand the important work we are doing and how it is revolutionizing rare disease research. Every dollar donated is critical as we continue our journey toward developing a treatment for UBA5 and ultimately changing Raiden's life and others like him. However, without adequate funding, our research progress will come to a halt. Therefore, we sincerely request your assistance in supporting us.
What hopes do you have for the future of treatment and care for individuals with UBA5 disorder, and what role do you see yourselves playing in achieving those goals?
I believe that the rare disease journey our family is embarking on will bring about significant advancements in gene therapy and other treatments for UBA5 disorder in just a few short years. Our mission is to ignite hope not only in UBA5 families today, but for those who are diagnosed in the future. We want nothing more than for children diagnosed with UBA5 to have the opportunity to experience a life filled with joy and quality.
As genetic testing becomes more accessible in the years to come, we anticipate an inevitable rise in the number of UBA5 children. Therefore, the scientific progress we are currently driving is laying the foundation to make gene therapy obtainable and a reality for UBA5 patients beyond Raiden. Additionally, the discoveries and insights gained from our research of UBA5 will not only benefit those affected by this disorder but also serve as valuable knowledge for researchers working towards treatments for similar diseases.
I also hope that my journey can serve as a source of inspiration for others facing similar challenges. I intend to share all the knowledge and insights I have gained throughout this journey by creating a playbook that will guide and support the next generation of parents who find themselves in similar circumstances.
For more information click here.