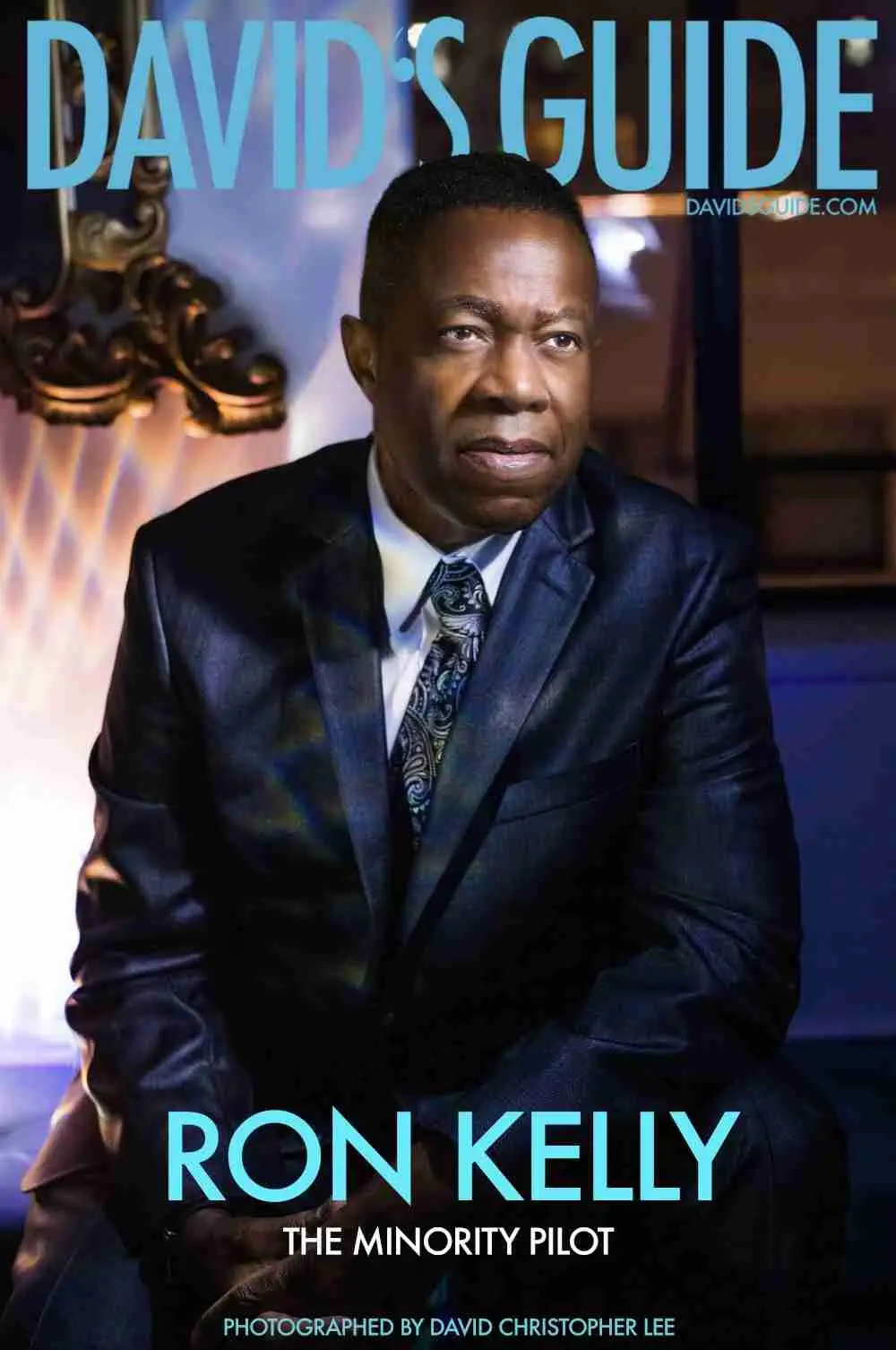 After graduating from California State University, Northridge, I spent the last thirty years as a very successful Real Estate Broker and Developer. I was the number 4 agent out of over 120,000 agents worldwide for Century 21. I was also featured in the Century 21 national TV commercials and their training videos, which are still used today.
Minority Pilot Advancement Foundation
In 2005 I built an eight-bay full-motion flight simulation complex for Pan Am International Flight Academy. I also brought two simulators and leased them back to Pan Am. Three years ago, I bought the assets of Pan Am in Las Vegas and started Las Vegas Flight Academy. As the CEO, I have increased the capacity for training by 30%, and we are still growing.
Tell us about your background?
I graduated from California State University Northridge with a degree in Business Administration. Although Aviation has always been my passion, I knew my slight color blindness would always be a barrier to working in the field I loved. At sixteen, I set a goal to make enough money to own and fly a Learjet. I have flown a Learjet and Citation and did own a Gulfstream.
How did you get into flying?
Ever since I can remember, I have had a fascination with flying. I used to love old black-and-white war movies like the flying tigers. It is a fact that they actually taught you how to fly. They would say this is the stick. It controls the roll and pitch of the plane. The petals on the floor work the rudder, which controls the plane's yaw. I used to sit in the back of my parent's car, pretending to fly the car. When we went up a hill, I would pull back on my imaginary stick, and when we turned, I would bank the car and use my rudder pedals to coordinate my turns.
In 1969 I went to the Pt. Mugu air show and say the Blue Angels fly, and that was it. I wanted to be a naval aviator and then an astronaut. I hear the new space shuttle is going to be a space glider. At the air show, they did a glider demonstration and mentioned that you could get a glider rating at 14, which is what I did.
When you are in a full-motion flight simulator, in every measurable aspect, you are flying the real aircraft. Buying Pan Am and doing full-motion flight simulations for aircraft like the Boeing 737-800 to certify professional pilots and keep them current is a dream come true.
Why is there going to be a shortage of pilots?
Before Covid, there was already a major shortage of pilots. Between the fact that many pilots were coming up on mandatory retirement and the continued growth of air travel popularity, the demand for pilots was already out of control. Add to this that during Covid, to survive, the airlines encourage pilots to take early retirement to lower their overhead. It was a perfect storm.
The airlines are so desperate for pilots they are offering signing bonuses for second officers on computer airlines as high as $150,000. Basically, they are willing to pay for your training once you are done. They have also waived the requirement for a college degree, and the average income for an airline pilot is over $200,000 a year!
I tell all kids if they are not sure what they want to do after high school, they should consider aviation. In fact, I don't believe the value proposition for going to college is still there. You get a degree and end up with $250,000-$500,000 in student debt. Sure, some will get good-paying jobs, but most will graduate and get a job that only pays $60,000-$80,000 a year. Flying is better, the average income is over $200,000 a year, and you only work 15 days a month.
Boeing is predicting there will be a shortage of over 760,000 pilots over the next twenty years. The airlines are desperate for you!
Tell us about your foundation:
One day I was flying up to my facility from Van Nuys airport, and I landed at Henderson airport and realized I had left my phone in my car at Van Nuys. While I was figuring out how to contact someone to pick me up, a young black kid asked me if I minded if he talked to me. I said sure, what up. He said I try and talk to all minorities I see at the airport because there are so few of us. I said what do you mean?" He said, did I know that less than 3% of all airline pilots are black, and less than 1% are women. I said, "I did not know that."
He was a flight instructor building up his hours to get a job with the airline. I told him he was talking to the right person, I asked him if he would like to come and fly one of my sims, and of course, he was excited…ride solved.
After he left, he got me thinking. With the airlines waving the need for a degree, I should start talking to kids in middle and high school and expose them to the fact that they could be an airline pilots. Most of these kids have never been exposed to the possibility that this is even possible for them.
We also know most kids go to school in economically disadvantaged areas not because they believe it will lead to a good job but because they see family and friends go to school and end up at Mcdonald's or worse. If we can expose them to the possibility of becoming an airline pilot and tell them if they graduate, we will pay for them to do so.
I believe a couple of things will happen. Many kids without motivation to be in school will now have a reason to graduate. Also, these kids will get great jobs, and their kids will grow up in better areas and go to better schools. This will cause generational change. We also want to make these kids financially literate as well as instill in them the power of giving back
Tell us about your flight academy:
At Las Vegas Flight Academy, we do full-motion flight simulations. It is where professional pilots (air Transport Pilots/Airline pilots) come to get certified to fly the aircraft they fly.
All pilots that fly aircraft over 12,500 pounds must get a type rating for that specific aircraft, and that type rating is completed in a full-motion flight simulator. During the training in the sim, the pilots can practice everything from engine failures, hydraulic failures, bird strikes, wind sear, water landings, and more. When they are done, they will know in detail every system on the plane and what to do when things go wrong.
Even though they have never flown the actual plane, when they complete the type rating course and check ride, they are completely qualified to fly the actual plane. Also, once they do get their type rating, they must then come back twice a year to maintain their qualification to fly.
Without full-motion flight simulation, there would be no way to keep professional pilots/Airline pilots current and prepared for all emergencies.
How do you achieve higher consciousness?
You achieve higher consciousness by learning. This does not mean you have to spend your life in school. You can learn by reading and spending time with people smarter than you, and with people, you can teach.
As you learn more, your views on people, things, and the world around you will change. More importantly, most people don't think. When you take time to think and reflex, I believe you will reach a higher state of consciousness than most people around you.
Why is gratitude so important?
I believe graciousness and gratitude are what is missing in this world. When you spend time thinking of how you can help others instead of helping yourself, you make the world a better place, and even though you are not looking for it, it will usually come back to you tenfold.
What is the best way of connecting with someone?
Just saying hello with a smile will open many doors. Spending time getting to know people and asking about them instead of just talking about yourself will open the door to so much more. Everyone has a big sign on their forehead that says: "make me feel important." By asking questions about them, you will make them feel important.
Who inspires you?
I love stories about underdogs that achieve great personal, mental, or financial success. Because of their situation, the stories about people who could have quit or given up, but despite the odds against them, they still succeeded.
Most immigrants come to this country with nothing. They see our streets paved with gold because they are willing to work, save, and invest. These immigrants are more likely to retire rich than kids born in this country simply because they are willing to work, they are careful with their money, and then they invest.
What projects are you working on now?
I spent almost 40 years selling and developing real estate.
I am the founder and CEO of Las Vegas Flight Academy, which has full-motion flight simulations such as the 737-300 and 737-800. We use the simulators to train and re-certify airline pilots.
My greatest joy is the foundation I started to bring more minorities and women into aviation called Minority Pilot Advancement Foundation (www.minoritypilot.org )
We focus on middle and high school kids, many of whom, particularly from economically disadvantaged areas, don't know that becoming a pilot is even a possibility for them. The best feeling in the world is to see a kid's eyes light up who has always dreamed of flying but thought that was only for the rich.
Once they believe they can become a pilot, everything changes. In many cases, these kids were not doing well in school, and now that they have a reason to go to school, they are excelling. Giving young people purpose is the best feeling in the world.
What does beauty mean to you?
Beauty can mean so many things. The beauty of a Maui sunset, the beauty of changing someone's life for the better, or the beauty of opening someone's mind and helping them to think outside of social norms so they can see possibilities that they could not see before that were right in front of them.
How would you describe success?
Success is reaching the goals you have set for yourself, not what others think is a success.
Where can we find you?
Ron Kelly
ron.kelly@lasvegasflightacademy.com
818-678-0140