Fire is the essence of life. Before electricity existed a simple spark brought us light, joy and power. It is a source of heat to keep us warm, heat our food and set that vibe. I met Chase Boehringer and Leon Lightman of Bucket List Experiences on an EPX retreat and we totally hit it off. They told me that they had been experimenting with shooting fire and I was totally intrigued.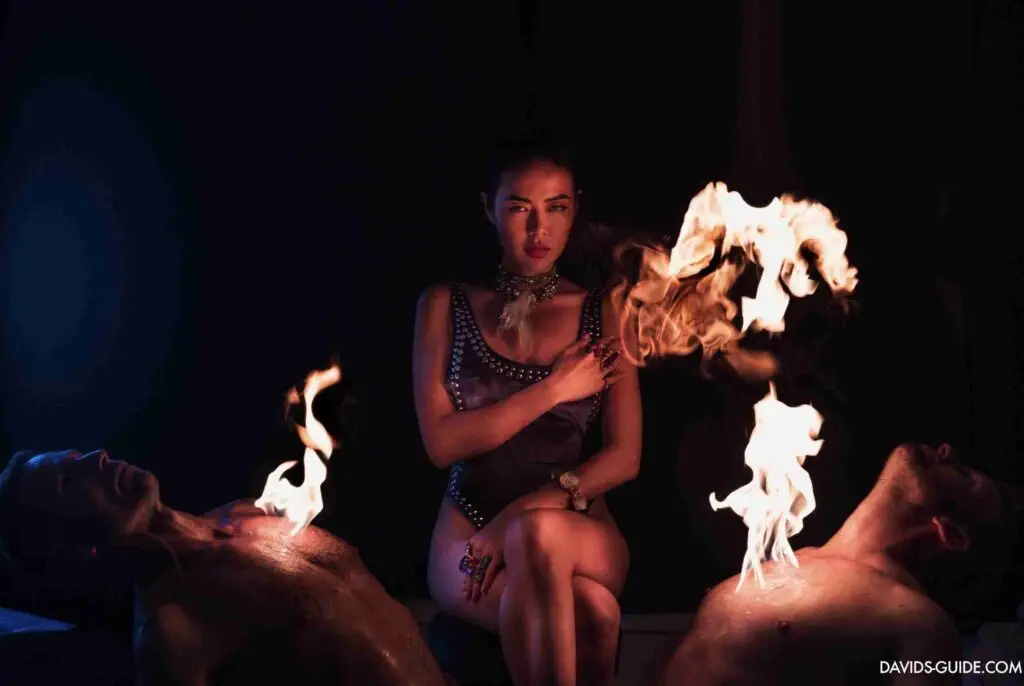 After a weekend of dancing, hanging out, and listening to incredible music in the desert, we setup a date to meet in my studio in Los Angeles to collaborate and create some beautiful images. Naturally, I invited a fire expert Foxie Flambe of Fire N Ice Entertainment, actress and model Angel Pai, and biohacker Bryant Wood. Our vibrations were high, the music was blasting and we literally played with fire (do not try this at home unless you have fire experts with you).
It was difficult shooting the flames because you only have a split second to capture the perfect lighting, expression and pose. If you miss anything, you won't have the proper shot.
photography by David Christopher Lee
photography assistant: Brandon Faith