Hawaii is such a beautiful place, what was it like growing up there?
I grew up 10 miles outside of Honolulu in a small town called Kaneohe. My parent's home is located on the edge of a green belt and in the distance is the Koolau Mountain range. Being born and raised Hawaiian has been a total blessing. Oahu is a lush tropical forest surrounded by the best beaches on the planet. The Hawaiian culture is rooted in family and there is respect for its natural beauty. This culture is reflected everywhere – in its food, architecture, fashion, language, and lifestyle – and is a big part of who I am.

What was it like growing up with a large family?
I have 11 brothers and sisters – my parents had 3 biological children of their own and their huge hearts adopted 9 additional children! All my adopted siblings came from very desperate circumstances like mine. Our house growing up was always total chaos. It was like a tropical aloha version of that movie Cheaper by the Dozen. I have no idea how my parents managed to raise 12 amazing children while each working full time. I have so much respect and love for them. My childhood was beautiful. My parents loved me like their biological children.
I was adopted when I was an infant. My birth mother was a drug addict, and I was born addicted to cocaine which left me with a disability I still deal with. The drugs affected my heart, so I was placed on a heart monitor as an infant. I would also stop breathing when I slept. Thankfully, I was placed in foster care with my adopted family as a newborn. My parents had to have my crib beside their bed and monitor me when I stopped breathing. After about a year, Hawaiian social services placed me back with my birth mother.
Apparently, it did not go well because when I was around two years old, I was reunited with my adopted family, and they formally adopted me and raised me as their own child. I cannot imagine what my life would have been like if I stayed with my birth mother. The amount of love and compassion my adopted parents have provided me has been boundless. I am very grateful to my parents and I would not be the person I am today without their wonderful upbringing, love, and support.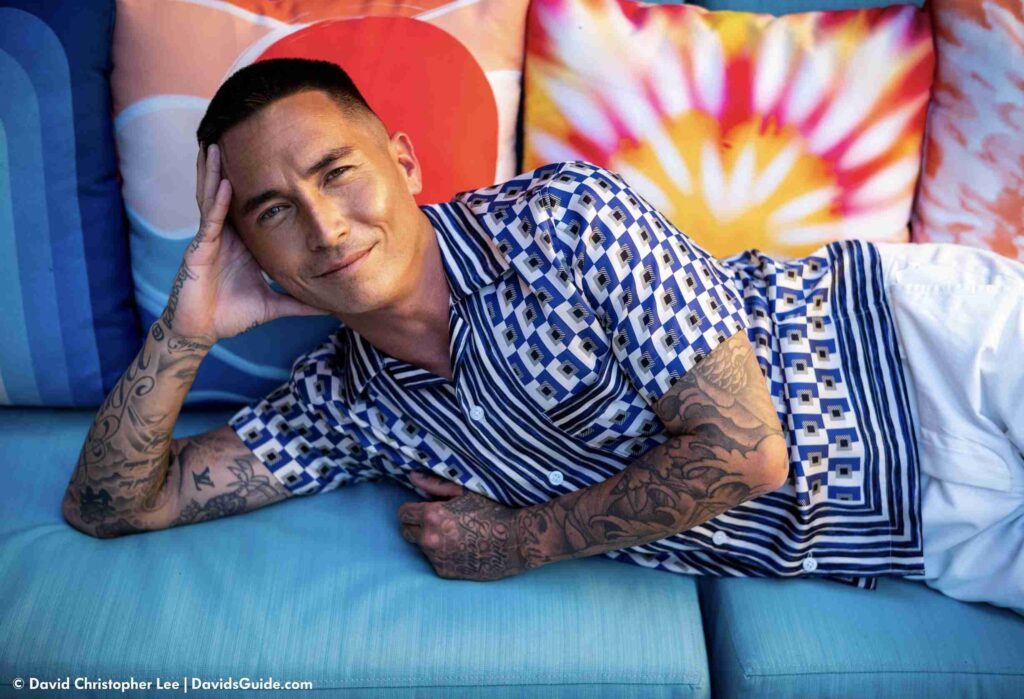 When did you discover your passion for skateboarding?
My parents said I had started skateboarding when I was around 4 years old. I remember riding inexpensive skateboards that could barely do tricks and I tried to imitate the moves of the older kids. I would borrow skateboards from the older kids and they would show me some tricks. My parents recognized my talents and gave me my first legitimate skateboard that Christmas and I have been hooked ever since. I love the challenge of seeing a trick and figuring out how to do it myself. Once I graduated high school, I knew Los Angeles was the spot where I had to live if I wanted to be a professional skateboarder. I am so glad I made the move to LA just over 15 years ago.
What do you love about skateboarding?
Skateboarding has no rules and no one telling you what to do. There is a brotherhood among the crew with whom I skate. My skate team members encourage and teach one another. I also love interacting with my fans because they show me so much love. I love the satisfaction of accomplishing a new trick I have been trying so hard to achieve. Skateboarding has taught me to be focused and patient. It has given me balance, not only in my body, but in my mind, and my life. After almost 30 years, I am still totally in love with skateboarding.
Tell me what it means to be a professional skateboarder?
Being a professional skateboarder is very rewarding. I get to travel the world and experience some of the most interesting and exciting places. I am grateful to be on a team that I grew up wishing I was on! I enjoy sharing some of the skate product and gear with my fans or young kids in need. Over my career, it has been an honor to represent brands like, ALMOST skateboards, DGK, Adidas, and Puma. Recently my shoe sponsor, "eS skateboarding" created 2 color ways for me which included shoes, hats, t-shirts, and wheels with my name on them. It is such an honor to see my name represented on these products! Skateboarding takes a lot of practice, dedication, and love of the sport, to do it full time. I continue to practice daily and try new tricks to challenge myself, and to stay relevant with my fans.
What do you tell kids who want to get into skateboarding?
I teach a few skateboarding classes to kids privately and find it to be very rewarding. Seeing them have success with a trick is really inspirational. Watching their determination, frustration, and successes reminds me of when I was a kid trying to figure it out. Like with everything in life – just have fun with it. It takes a lot of practice and patience. But with practice and patience you can achieve anything. Set goals, be humble, smile, and enjoy what you love!