About the Author: Chef Keven A. Lee, commonly known as "Cheven," stands as a titan in the culinary world, seamlessly melding internationally-inspired cuisine with Hollywood's glittering panache. Educated at the prestigious Culinary Institute of America and further refined under Michelin-starred chefs in Switzerland, Cheven's culinary journey has spanned from the iconic Hotel Del Coronado in San Diego to the vibrant energy of EDC, catering for thousands. Settling into Hollywood's elite scene, he's orchestrated grand events from the Sundance Film Festival to star-studded movie premieres, all while managing CKL Events catering based in Hollywood, California. This celebrated chef, driven by passion and innovation, remains at the forefront of gastronomic artistry. He wrote this article about the SLS Lifestyle because its all about style, luxury and service.
---
SLS Lifestyle: The Intersection of Luxury, Modernity, and Experience
What is the SLS Lifestyle?
"SLS" may be an acronym you've come across if you're someone who appreciates the finer things in life, especially in the hospitality industry. Originally standing for "Style, Luxury, Service," the brand epitomizes a lifestyle that merges opulence with an unyielding dedication to service. This article delves into what defines the SLS lifestyle and why it has gained such a reputation in the luxury world.
The Genesis of SLS Lifestyle
Founded by Sam Nazarian, SLS Hotels made its debut in 2008 with the opening of the SLS Hotel in Beverly Hills. Designed by the iconic Philippe Starck, this establishment immediately made waves for its avant-garde approach to luxury. It wasn't just about providing a comfortable place to sleep but rather offering an all-encompassing experience that teased all five senses.
Defining Characteristics of the SLS Lifestyle
Design-Centric Philosophy: SLS properties often collaborate with top designers, ensuring that every corner, every piece of furniture, and every light fixture tells a story. It's more than just aesthetics; it's about creating a transformative space for guests.
Culinary Excellence: World-renowned chefs like José Andrés have established restaurants within SLS hotels. Dining at an SLS property isn't just about satisfying one's hunger but is a culinary journey that showcases innovation and tradition in every bite.
Impeccable Service: The brand's ethos, "Style, Luxury, Service," emphasizes the importance of service. SLS takes pride in curating personalized experiences, whether that's a bespoke spa treatment or a tailor-made excursion.
Seamless Blend of Leisure and Business: The SLS lifestyle understands the modern traveler's needs. Their properties often cater to both the leisure seeker and the business traveler, with state-of-the-art meeting rooms, co-working spaces, and relaxation areas.
Entertainment Quotient: Many SLS properties house nightclubs, pool parties, and other entertainment venues. The aim is to provide guests with an inclusive experience, ensuring they don't have to step out for high-quality entertainment.
The Evolution of SLS Lifestyle
What started as a hotel brand has now diversified into multiple avenues, including residences. SLS Residences blend the service quality of a luxury hotel with the comfort of a home. The brand also has ventured into the world of luxury residences with SLS Brickell, offering condos with the promise of the SLS lifestyle.
Furthermore, the brand continues to evolve to cater to the ever-changing needs of the modern luxury traveler. From introducing eco-friendly initiatives to integrating technology for a more seamless guest experience, SLS remains at the forefront of innovation.
The Broader Impact on Modern Luxury
SLS's approach to luxury, one that prioritizes experience over mere opulence, has influenced the broader luxury market. More brands now recognize that modern consumers are looking for holistic experiences. They don't just want a product or a service; they want a story, an emotion, and a memory. SLS, through its emphasis on design, culinary experiences, and service, has set a benchmark in this regard.
The SLS lifestyle is more than just about luxury; it's a testament to the power of experiences. In a world where consumers are inundated with choices, SLS stands out by offering something unique, transformative, and memorable. It's not just about staying at a hotel or dining at a restaurant; it's about being part of a narrative that celebrates the best of design, service, and modern luxury.
Dining at SLS Hotels: A Culinary Adventure Like No Other
Introduction
In the world of luxury hospitality, SLS Hotels has carved a distinct niche for itself. But more than just their signature service and avant-garde designs, these hotels have also become synonymous with culinary excellence. Dining at an SLS Hotel isn't just a meal; it's an adventure. This article takes you on a gastronomic journey through the various restaurants housed within SLS Hotels.
Bazaar by José Andrés
Perhaps the most iconic dining establishment associated with SLS Hotels is Bazaar by the celebrated chef José Andrés. Present in multiple SLS locations, Bazaar offers a tapestry of tastes, drawing from Spanish roots while infusing them with local flavors and avant-garde techniques. Whether you're indulging in the liquid olive or being surprised by the 'Philly Cheesesteak,' Bazaar promises a symphony of flavors.
Katsuya by Starck
A collaboration between Master Sushi Chef Katsuya Uechi and designer Philippe Starck, Katsuya is where the East meets West in the most stylish manner. Serving up the freshest sushi along with innovative dishes like the Crispy Rice with Spicy Tuna, Katsuya's offerings are as much a treat to the eyes as they are to the palate. With its sultry interiors and impeccable service, it's no wonder that Katsuya remains a favorite among Hollywood A-listers.
Fi'lia
Chef Michael Schwartz brings to life the essence of Italian cuisine at Fi'lia. Located in SLS Baha Mar, this restaurant serves handcrafted artisanal bread, pastas made from scratch, and wood-fired pizzas. The open kitchen only adds to the dining experience, as guests can watch chefs work their magic.
The Terrace and The Dining Room
These dining spaces, a part of The Bazaar by José Andrés at the SLS Hotel in Beverly Hills, offer a distinct yet complementary experience. While The Terrace is all about al fresco dining, The Dining Room promises a more intimate setting. Both, however, serve up José Andrés' innovative dishes that draw inspiration from Spanish cuisine.
Cleo
Another gem in the SLS culinary crown, Cleo celebrates Mediterranean cuisine. From mezzes to flatbreads and from tagines to kebabs, Chef Danny Elmaleh brings the rich flavors of the Mediterranean basin to your plate. The vibrant ambiance, with its large murals and rustic decor, complements the rich flavors, making dining at Cleo an immersive experience.
Hyde Beach
While Hyde Beach at SLS South Beach is more known for its pulsating nightlife, it also serves up a delightful culinary experience. The menu here is eclectic, drawing from various cuisines, and perfectly complements the beachfront setting.
Somni
Located within The Bazaar by José Andrés at SLS Beverly Hills, Somni is a multi-sensory dining experience. With a limited number of seats and an ever-evolving tasting menu, dining at Somni is more than just a meal; it's a culinary performance.
Beyond the Menu: The SLS Culinary Experience
Dining at SLS isn't restricted to these restaurants alone. The hotels frequently host pop-ups, brunches, themed nights, and culinary events, turning dining into a dynamic experience. Furthermore, the bars and lounges within SLS Hotels, with their innovative mixology, deserve a special mention. Whether it's sipping on a bespoke cocktail at Bar Centro by José Andrés or indulging in a vintage at The SAAM Room, the beverage experience at SLS complements its culinary offerings.
Conclusion
Dining at SLS Hotels goes beyond satiating hunger; it's about embarking on a culinary voyage. Each restaurant, with its unique theme, chef, and menu, offers a different experience yet maintains the high standards of quality, innovation, and service that SLS is renowned for. Whether you're a food connoisseur or someone looking for a memorable meal, SLS Hotels promises a dining experience like no other.
Sam Nazarian: The Entrepreneur Behind SLS Hotels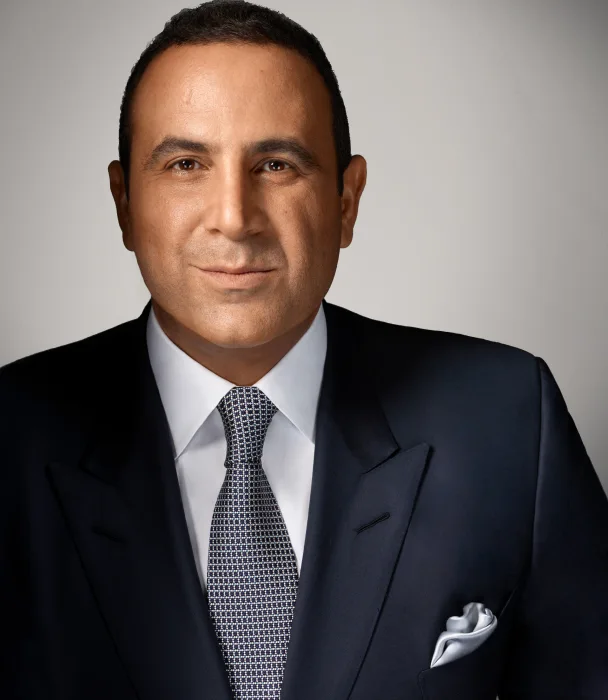 Introduction
Sam Nazarian is a name that has become synonymous with luxury hospitality and innovative dining experiences. As the founder and CEO of sbe, a global lifestyle hospitality company, Nazarian has been a driving force behind many renowned brands and venues across the world, including the illustrious SLS Hotels. This article provides an insight into the life and accomplishments of this influential entrepreneur.
Early Life and Beginnings
Born in Tehran, Iran, in 1975, Sam Nazarian immigrated to the United States following the Iranian Revolution. Growing up in Los Angeles, he was introduced to entrepreneurship early on, thanks to his family's successful business endeavors, which included electronics and telecommunications ventures.
After attending the University of Southern California, Nazarian began to make his mark in the world of business, investing in a variety of sectors, including real estate and technology. However, it was in the hospitality industry that he truly found his niche.
sbe and the World of Hospitality
In 2002, Nazarian founded sbe, a company that would soon revolutionize the hotel, restaurant, and nightlife industries. Under his leadership, sbe developed and acquired a collection of brands, including the SLS Hotels, Katsuya, Hyde Lounge, and The Bazaar by José Andrés.
SLS Hotels, in particular, became a hallmark of luxury, known for its chic design, top-notch amenities, and impeccable service. Collaborating with visionaries like designer Philippe Starck and chefs like José Andrés, Nazarian ensured that every venture was not just a business but an experience for its patrons.
Beyond Hospitality
Nazarian's ventures weren't confined to hospitality. He ventured into other areas of the entertainment industry, producing films and even investing in the nightlife sector. His understanding of what the modern consumer desires — a blend of luxury, experience, and uniqueness — is evident in every project he undertakes.
Philanthropy and Recognition
Success in business aside, Nazarian is also known for his philanthropic efforts. He's actively involved in various charitable organizations and initiatives, especially those aimed at supporting children and communities in need.
Throughout his career, Nazarian has received numerous accolades and awards, recognizing his contribution to the hospitality industry and his business acumen. His vision and leadership have not only created a global empire but have also set trends and raised the bar for luxury experiences worldwide.
Challenges and Controversies
Like any influential figure, Nazarian has faced his share of challenges and controversies. From dealing with licensing issues in the gaming industry to addressing personal matters, he has seen both highs and lows. However, Nazarian's ability to adapt, address issues head-on, and keep his businesses thriving is a testament to his resilience and leadership qualities.
Conclusion
Sam Nazarian's journey from an immigrant to a global entrepreneur is nothing short of inspiring. His ability to anticipate market trends, his commitment to delivering unparalleled luxury experiences, and his keen business instincts have solidified his position as a pioneer in the world of hospitality and beyond. As sbe continues to expand and introduce new ventures, one thing is clear: Nazarian's influence on the luxury lifestyle industry is indelible.