Are you craving a hearty and comforting meal that's perfect for sharing with family and friends? Look no further than Bon Shabu, the beloved Asian dining experience that's gaining popularity worldwide. Shabu-shabu, which translates to "swish-swish" in Japanese, is a style of hot pot that involves dipping thinly sliced meats, fresh vegetables, and other ingredients into a bubbling pot of savory broth. Bon Shabu takes this traditional concept to new heights, offering a unique and unforgettable dining experience that's not just a meal, but a social event.
Bon Shabu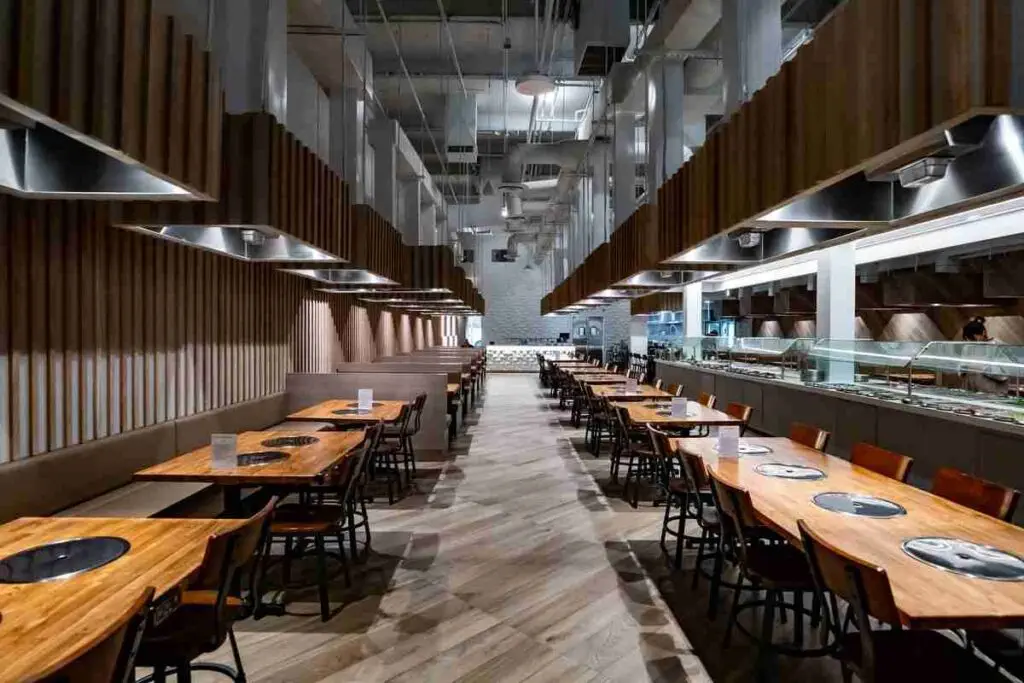 Originating in Japan, shabu-shabu has a rich history that dates back to the 20th century. It was traditionally a way for families and friends to gather around a communal pot of boiling broth and cook their own food at the table. Over the years, shabu-shabu has evolved and has become a beloved dining experience in many Asian countries and beyond. Bon Shabu, with its innovative approach and modern twist, has taken the concept to the next level, becoming a go-to destination for foodies seeking a unique and interactive dining experience.
Bon Shabu Menu
The Bon Shabu Journey
At Bon Shabu, the journey begins with choosing the perfect broth. From classic options like miso and soy-based broths to more adventurous choices like spicy Szechuan and kimchi broths, there's something to suit every palate.
The broth is carefully simmered with a medley of aromatic herbs and spices, creating a fragrant and flavorful base for the meal. The next step is selecting the proteins, which include a variety of premium meats such as thinly sliced beef, lamb, and pork, as well as seafood options like shrimp, fish, and scallops. The meat is so thinly sliced that it cooks within seconds in the hot broth, resulting in a tender and juicy texture.
Once the broth and proteins are ready, it's time for the main event: swishing and swirling the ingredients in the bubbling pot of broth. This is where the name "shabu-shabu" comes from. Diners use their chopsticks or special shabu-shabu tongs to swish the meats and vegetables in the broth: cooking them to their desired level of doneness.
It's a fun and interactive process that allows diners to be in control of their own meal, making it a perfect social dining experience for groups.
The Bon Shabu Experience
Bon Shabu goes the extra mile to ensure that diners have a top-notch experience.
The ingredients are always fresh and of the highest quality, and the restaurant takes pride in sourcing locally whenever possible.
The menu also includes a wide array of vegetables, mushrooms, and other add-ons. They can be dipped into the broth to enhance the flavors and textures of the meal. From leafy greens and crunchy bean sprouts to hearty mushrooms, there's something for everyone to enjoy.
To elevate the experience even further, Bon Shabu offers a variety of dipping sauces that can be customized to suit individual tastes.
From tangy ponzu sauce to creamy sesame sauce, diners can mix and match to create their perfect flavor profile. It's a delightful way to add an extra layer of depth to the meal and personalize the dining experience.
In addition to the delicious food, Bon Shabu also provides a cozy and welcoming atmosphere. The modern and sleek interior is designed with comfort in mind. It features communal tables with built-in hot pots and a friendly and attentive staff.
They are always ready to assist with any questions or requests. The dining experience at Bon Shabu is not just about the food, but also about the ambiance and the joy of sharing a meal with loved ones.
3454 Wilshire Blvd. Los Angeles, CA 90010.
info@bonshabula.com.
(213) 318-5004. SOCIAL.
HOURS. Sunday to Thurs. 11:30am – 10pm.