Maine, known for its rocky coastlines, lighthouses, and rich maritime heritage, is not just a state; it's an experience. For travelers looking to indulge in luxury while soaking in Maine's natural beauty, a variety of resorts await. In this guide, we'll explore some luxury Resorts Maine.
Luxury Resorts Maine
1. Stage Neck Inn:
Located where the river meets the ocean, Stage Neck Inn offers breathtaking views that define relaxation. The rooms are designed to provide ultimate comfort, and many have private balconies. With an on-site spa and gourmet dining options, guests are promised a pampered experience, Luxury Resorts Maine.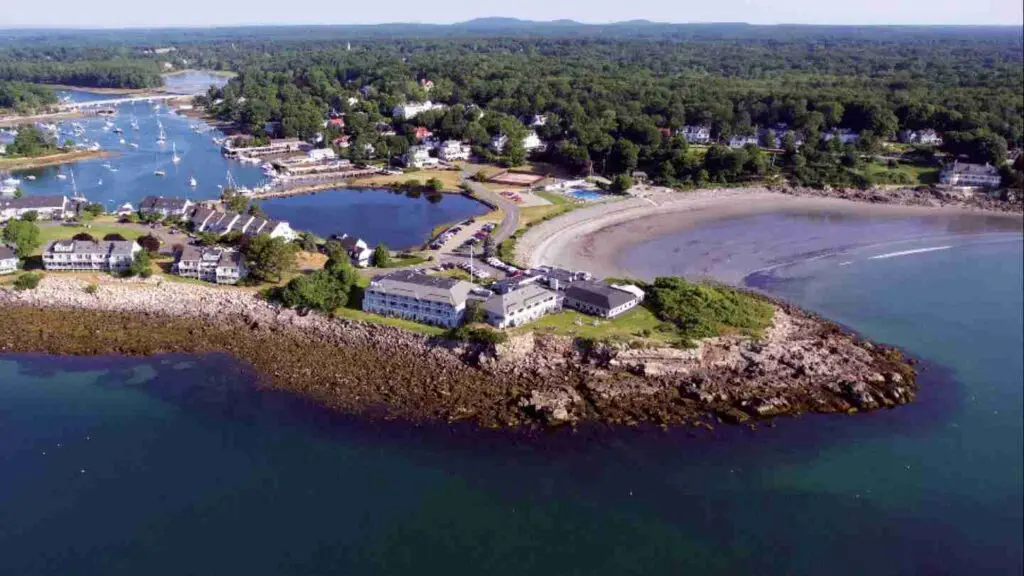 2. Breakwater Inn and Spa:
This resort combines traditional charm with modern luxury. Overlooking the Kennebunk River, the serene views are an added bonus. The spa treatments here are famous for rejuvenating guests. Whether it's a relaxing massage or a peaceful boat ride, there's always something special at Breakwater.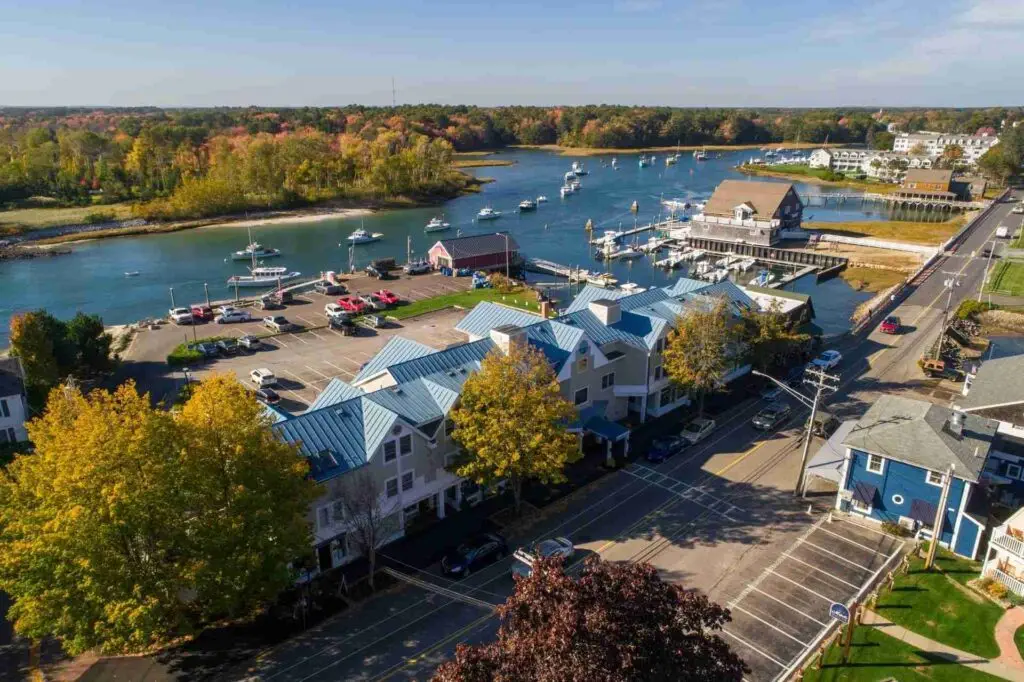 3. Cliff House Maine:
Perched on the cliffs of Cape Neddick, this resort is a visual treat. The panoramic ocean views paired with the stylish and modern rooms make for an unforgettable stay. From enjoying a meal at their fine-dining restaurant to indulging in the spa, Cliff House Maine truly defines luxury.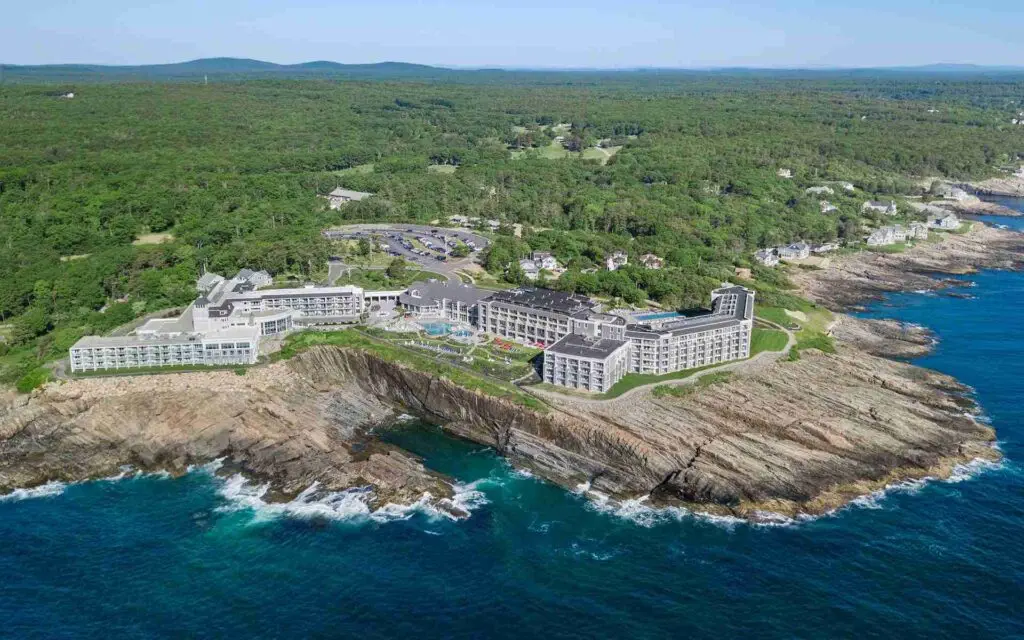 4. Samoset Resort:
Spanning 230 acres, this resort is a paradise for those who love wide, open spaces. Golf lovers will adore the 18-hole championship course, while those seeking relaxation will find solace in their luxurious spa. The views of Penobscot Bay only add to the charm, Luxury Resorts Maine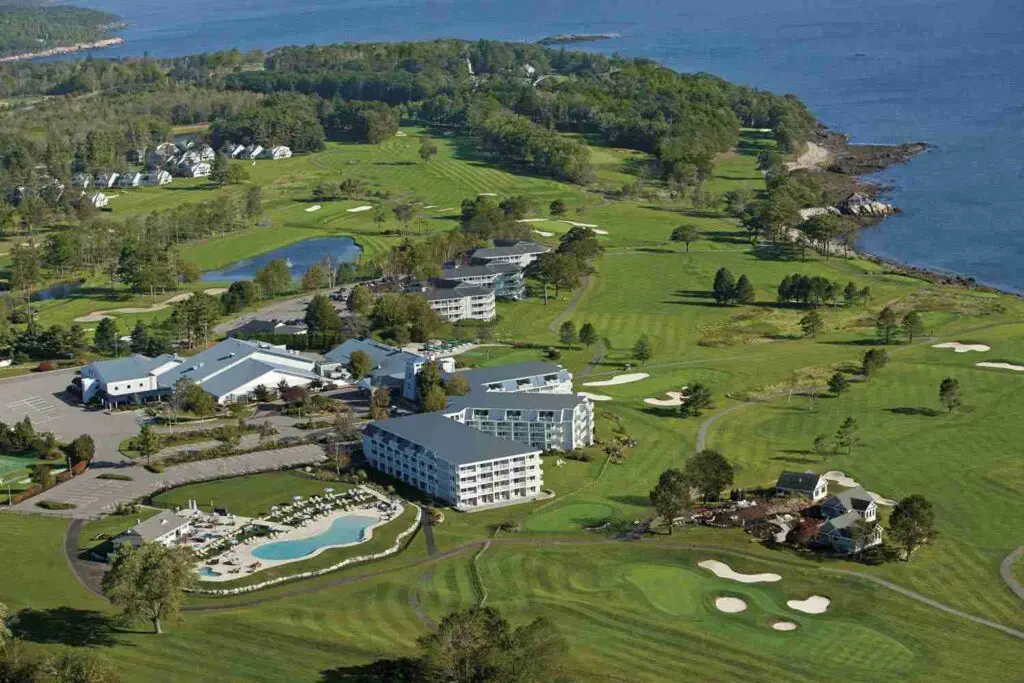 5. The Inn at Ocean's Edge:
A true seaside escape, this inn offers a tranquil retreat. Each room captures the essence of Maine's coastal beauty. The pool, overlooking the bay, is the highlight, offering guests a peaceful space to relax.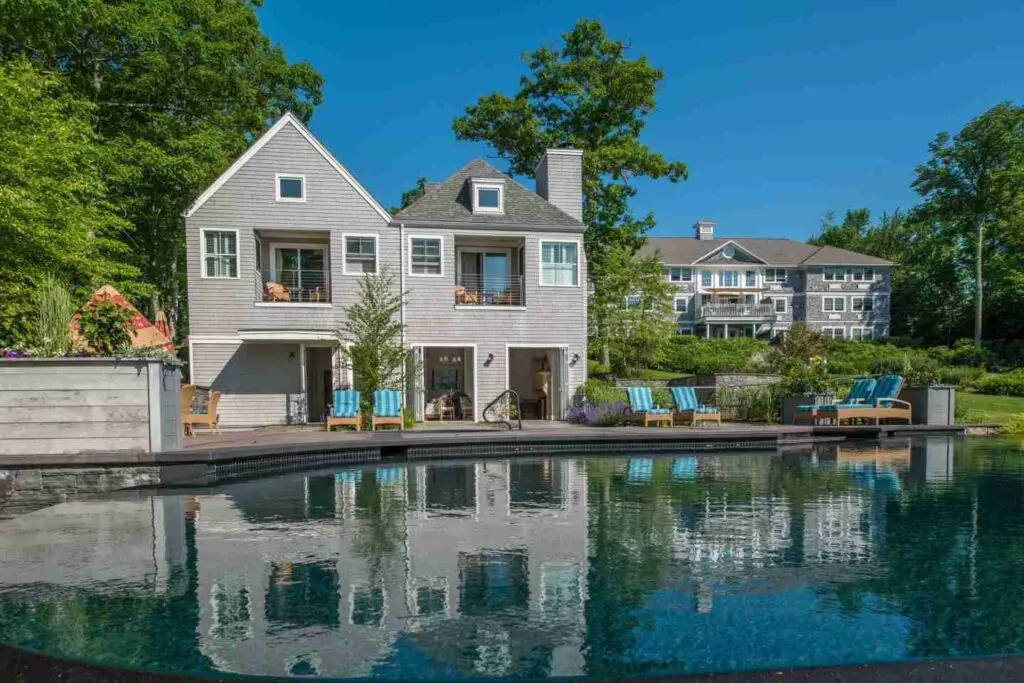 6. White Barn Inn:
A part of Maine's history for over 150 years, White Barn Inn is where luxury meets tradition. The rooms are designed with an elegant touch, and the on-site restaurant, housed in two restored barns, offers a culinary treat.
7. Cape Arundel Inn:
Overlooking the Atlantic, Cape Arundel Inn is a beautiful blend of luxury and nature. The oceanfront rooms offer mesmerizing views, and the outdoor pool is perfect for a refreshing swim on a sunny day.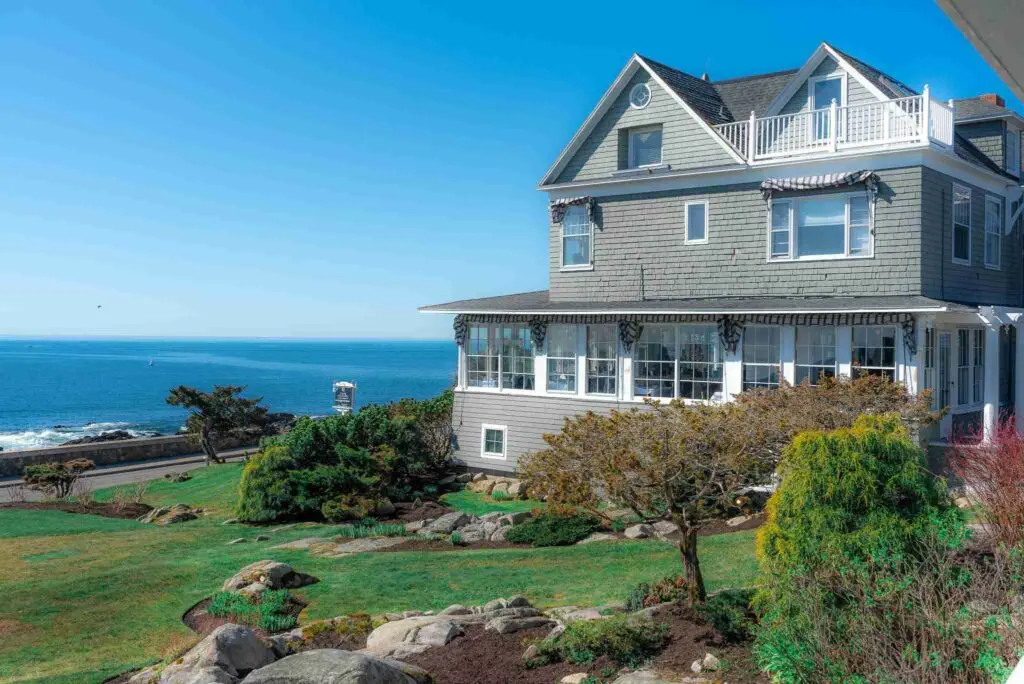 8. Kennebunkport Captains Collection:
A collection of captain's homes transformed into luxury lodgings, this resort is a nod to Maine's maritime heritage. Each home has a unique story, and the hospitality ensures that guests feel welcomed.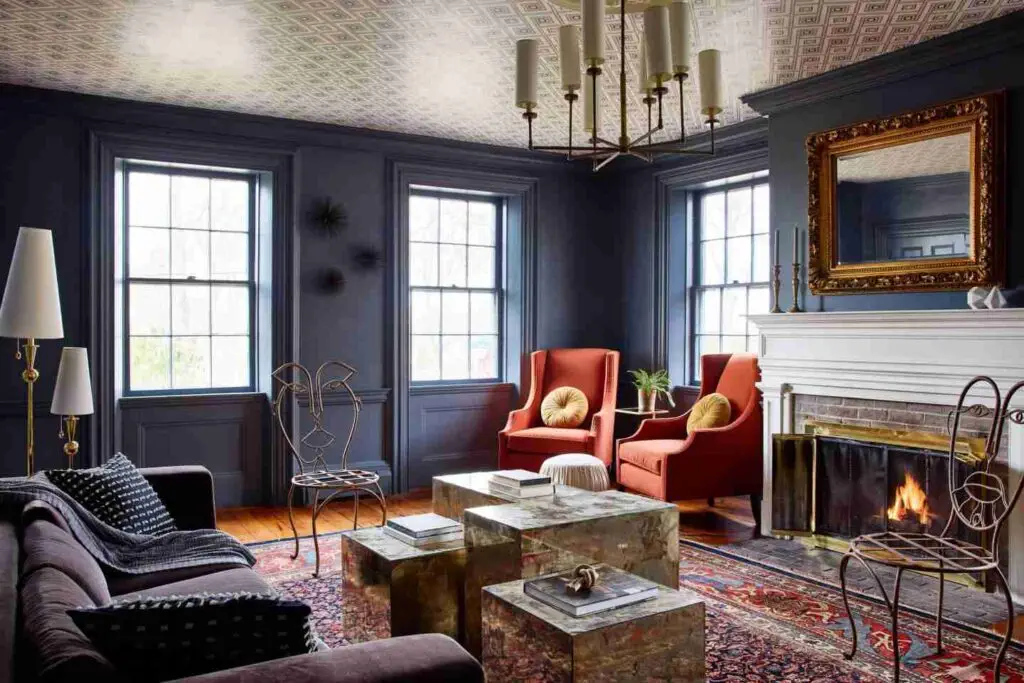 9. Topside Inn:
Set atop Boothbay Harbor's highest point, Topside Inn offers 360-degree views of the ocean. The modern yet cozy rooms promise a relaxed stay. Guests can also explore the surrounding beauty, thanks to the inn's close proximity to local attractions.
10. Lodge at Moosehead Lake:
As the name suggests, this lodge offers stunning views of Moosehead Lake. Set amidst the wilderness, it promises an experience filled with adventure and relaxation. From hiking to simply gazing at the stars, there's something for every nature lover here, Luxury Resorts Maine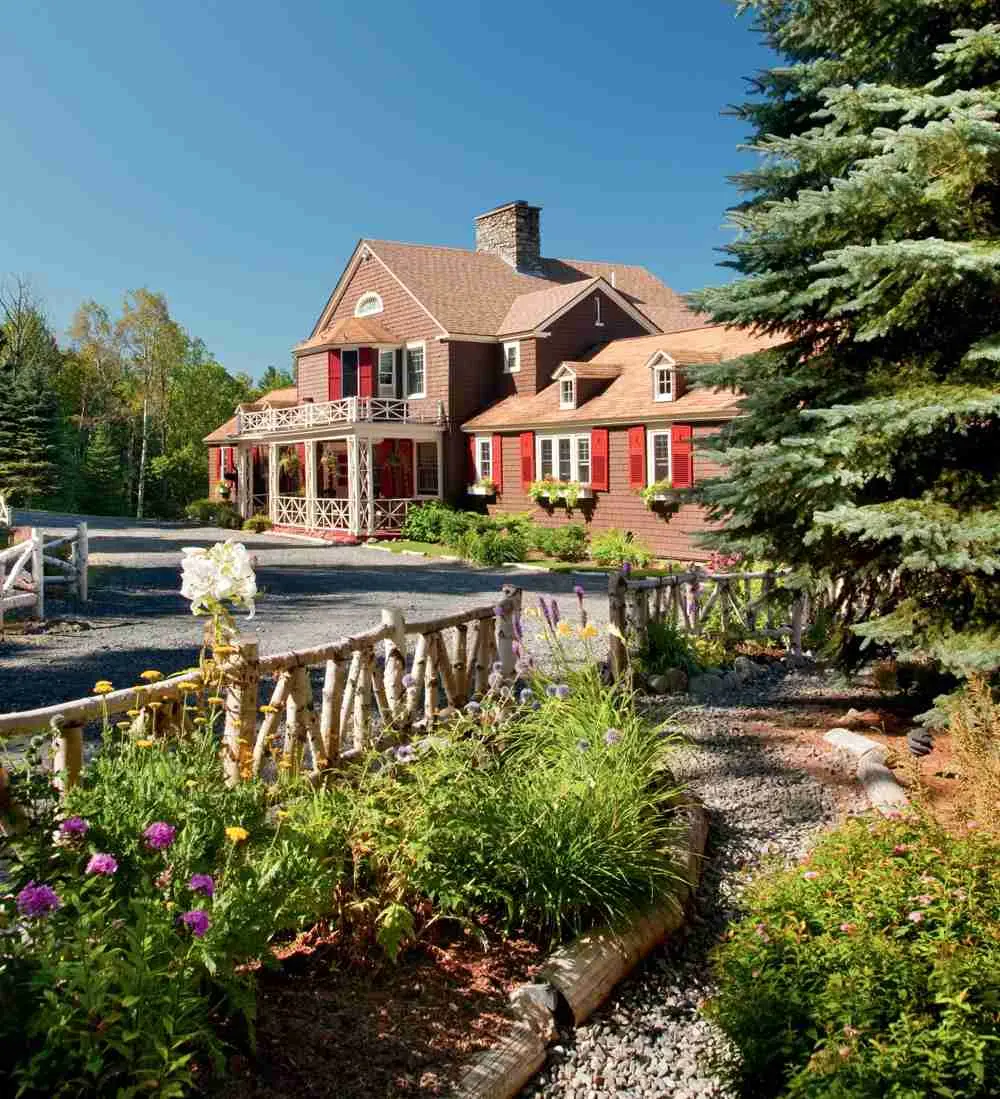 11. Camden Inn:
Located in the heart of Camden Village, this inn provides a perfect blend of luxury and local charm. The rooms are designed to offer comfort, and the in-house dining options serve delicious local delicacies.
12. The Bayview Hotel:
Situated in the historic town of Bar Harbor, The Bayview Hotel promises rooms with a view. The sweeping sights of the harbor, paired with their top-notch amenities, make for an experience that guests cherish long after their stay.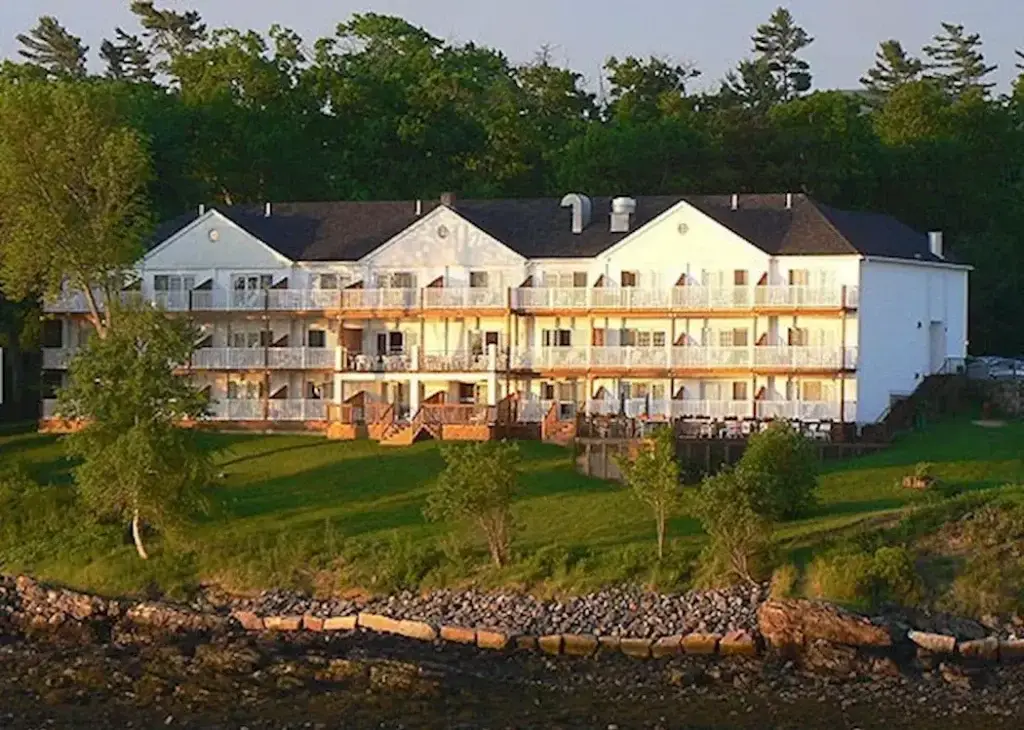 In Conclusion, Luxury Resorts Maine
Maine, with its scenic beauty and maritime charm, is a dream destination for many. These luxury resorts not only offer a place to stay but promise an experience that encapsulates the essence of Maine. From waking up to the sound of waves at Cliff House Maine to diving into history at Kennebunkport Captains Collection, each resort has its unique flavor.
For those planning their next vacation, Maine offers more than just scenic views; it offers a chance to step into luxury while being surrounded by nature. So, pack your bags and set out to explore the serene beauty of Maine, knowing that a luxurious stay awaits. Safe travels!
Digging Deeper: Luxury Resorts Maine
Maine's luxury resorts are a gateway to experiencing the state's rich beauty and culture while indulging in the comfort of top-tier hospitality. Let's dive deeper into the offerings of each of these luxury resorts and what makes them so special.
Stage Neck Inn: The Nature Lover's Retreat
Picture yourself waking up to the sound of waves crashing against rocks and the gentle call of seabirds. This is what Stage Neck Inn brings to the table. The resort's setting allows guests to explore both the beach and adjacent York Harbor. Many choose to begin their day with a seaside walk, later enjoying a fine meal at the inn's restaurant where seafood, naturally, takes center stage.
Breakwater Inn and Spa: Blend of the Old and New
Situated in historic Kennebunkport, Breakwater is a testament to Maine's long-standing tradition of marrying the old with the new. The inn has both traditional rooms that resonate with Maine's history and modern spa rooms that offer a contemporary feel. Their spa menu boasts treatments like the "Maine Wild Rose Body Wrap," connecting relaxation with local elements, Luxury Resorts Maine.
Cliff House Maine: Luxury on the Cliffs
Apart from its stunning location, Cliff House is renowned for its wellness programs. With yoga classes overlooking the ocean and a spa offering treatments using marine-based products, guests find a deep sense of rejuvenation here. The Nubb's Lobster Shack, their in-house eatery, offers delicious lobster rolls that are a must-try.
Samoset Resort: The Golfer's Paradise
With a history spanning over a century, Samoset Resort has perfected the art of luxury. The golf course here is its crown jewel, attracting enthusiasts from all over. But there's more – from tennis courts to a zero-entry pool, every facility has a touch of luxury.
The Inn at Ocean's Edge: Tranquil Oasis
This is the place for those who seek solitude. Located off the beaten path, this inn provides a respite from the hustle and bustle. With only 32 rooms, every guest receives personalized attention. The infinity pool, overlooking Penobscot Bay, is the highlight, especially during sunsets.
White Barn Inn: Culinary and Spa Haven
White Barn Inn not only offers a luxurious stay but also a culinary journey. Their restaurant, set in a restored barn, has been awarded the AAA Five Diamond Award, and it's easy to see why. From lobster spring rolls to duck breast, every dish is a masterpiece. The spa treatments, many of which use local ingredients, complement the culinary delights.
Topside Inn: Elevated Experiences
The elevated location of Topside Inn isn't its only high point. Their gardens bloom with beautiful flowers, and the innkeepers often host evening events where guests can mingle and share stories. The breakfast here, with dishes like blueberry pancakes, is the perfect start to a day in Maine.
Lodge at Moosehead Lake: Wilderness and Luxury
This lodge offers the best of both worlds. While one can indulge in luxurious rooms with fireplaces, there's also the call of the wild outside. Guided moose safaris, fishing expeditions, and kayaking are some of the adventures awaiting guests.
In Summation
Maine, often called "Vacationland," lives up to its name with these luxury resorts. Each establishment, while offering top-notch amenities and services, also provides a unique experience rooted in Maine's culture and natural beauty.
If you're dreaming of a vacation where luxury meets nature, where fine dining can be followed by a stroll on a rocky beach, and where every sunset is a masterpiece, Maine's luxury resorts await. From the historic charm of Breakwater Inn to the wilderness luxury of Lodge at Moosehead Lake, there's a resort for every taste. Embark on your luxurious Maine journey, and let the Pine Tree State enthrall you. Safe travels to Luxury Resorts Maine!