Maine, known as the Pine Tree State, is synonymous with rugged coastlines, fresh lobster, and serene forest landscapes. You need to experience boutique hotels Maine.
Boutique Hotels Maine: Coastal Charm Meets Luxurious Hospitality
Beyond its natural allure, Maine also boasts a selection of boutique hotels that offer unique and intimate experiences.
These establishments merge Maine's traditional charms with modern luxury. Dive in as we explore some of the most captivating boutique hotels across Maine.
---
1. The Press Hotel – Portland
Originally the home of the Portland Press Herald, Maine's largest newspaper, The Press Hotel celebrates its journalistic history.
Allure: Vintage typewriters and a wall filled with letterpress art make you feel like you've entered a 1920s newsroom. Each room, uniquely decorated, tells a story of its own.
Not-to-miss: The Inkwell Bar serves craft cocktails and offers a cozy ambiance, perfect for winding down after a day of exploration.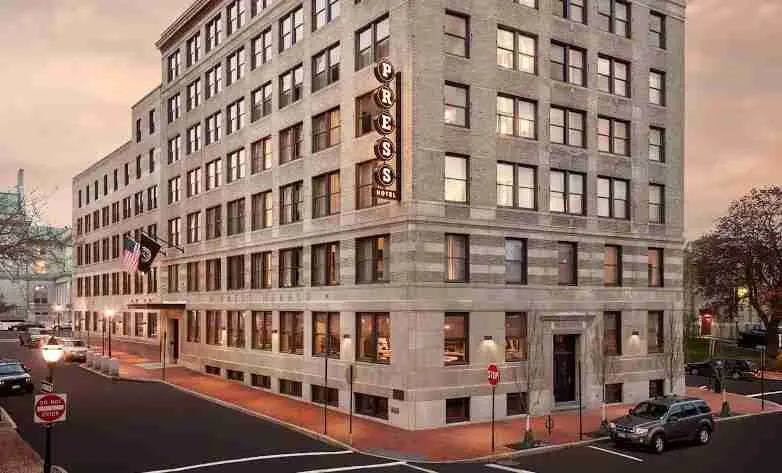 ---
2. White Barn Inn – Kennebunk
This iconic inn has been providing hospitality for over 150 years, offering an enchanting mix of tradition and luxury.
Allure: Think New England charm with modern amenities. Rooms feature canopy and four-poster beds, and many have river views.
Not-to-miss: Their renowned restaurant housed in two restored barns from the 1820s. It's a gourmet experience you shouldn't skip!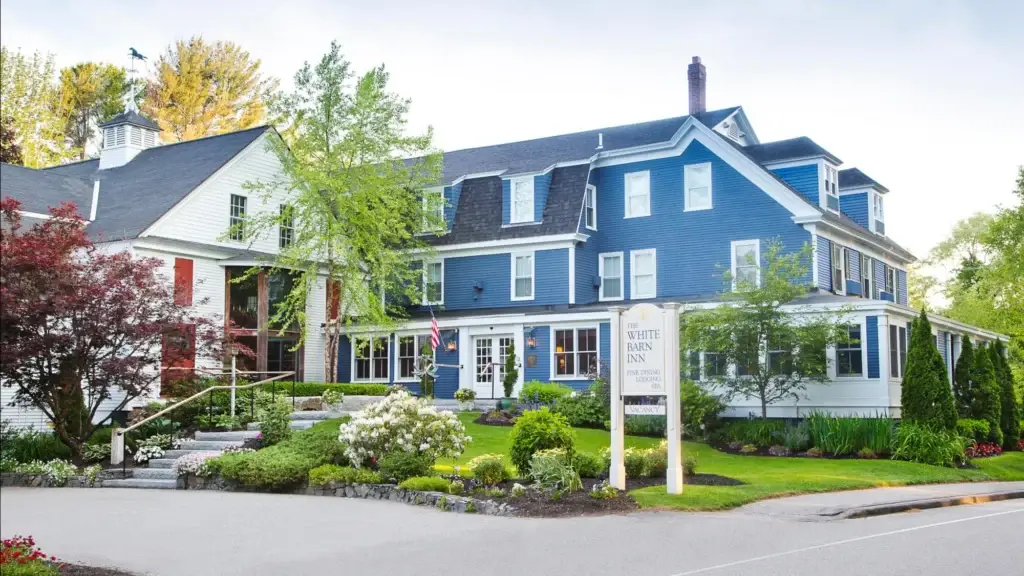 ---
3. 250 Main Hotel – Rockland
An art-inspired boutique hotel, 250 Main was designed with the modern traveler in mind.
Allure: With a sleek, contemporary design, the hotel showcases art from local artists, making it feel like a living gallery.
Not-to-miss: The rooftop terrace offers stunning harbor views, making it a perfect spot to enjoy a sunset cocktail.
---
4. The Tides Beach Club – Goose Rocks Beach, Kennebunkport
The only waterfront hotel on Goose Rocks Beach, The Tides Beach Club is a gem that offers oceanfront views and beachy vibes.
Allure: Bright, airy rooms with coastal-themed decor make for a chic beach retreat.
Not-to-miss: Their seafood restaurant, which serves the freshest catch, straight from the ocean to your plate, boutique Hotels Maine
---
5. Blind Tiger – Portland
This historic mansion turned boutique hotel offers an eclectic blend of old-world charm and modern aesthetics.
Allure: With a blend of dark woods, rich textiles, and curated art, Blind Tiger feels both cozy and opulent.
Not-to-miss: The hidden garden, a serene spot to relax and perhaps enjoy a drink or two.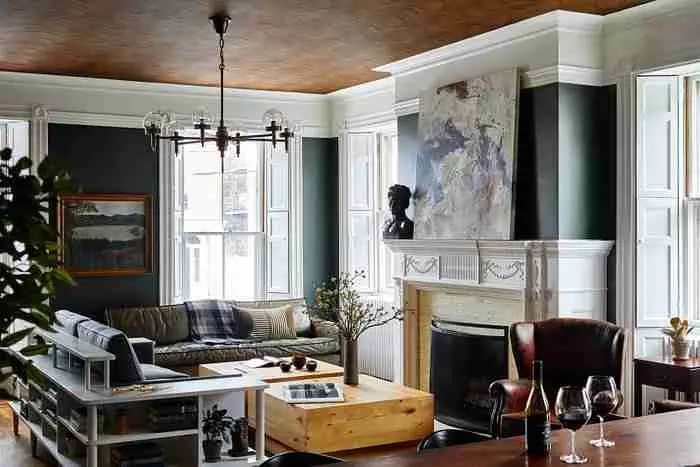 ---
6. Camden Harbour Inn – Camden
Overlooking the harbor, this historic inn offers luxury, romance, and unmatched views.
Allure: Each suite is uniquely designed, offering luxuries like fireplaces, steam showers, and private balconies.
Not-to-miss: Natalie's, their award-winning restaurant, promises a culinary experience to remember.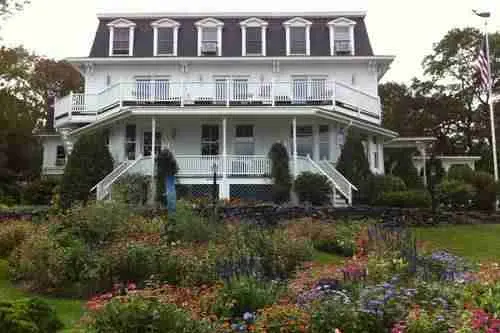 ---
7. Captain Lord Mansion – Kennebunkport
This bed and breakfast offers a romantic escape in a historic setting.
Allure: Experience the 19th century through intricately decorated rooms, antique furnishings, and period artifacts.
Not-to-miss: The Memory Garden, perfect for a tranquil stroll or a moment of reflection.
---
8. The Danforth – Portland
This revamped Federal-style mansion offers a mix of history and contemporary luxury.
Allure: High ceilings, ornate woodwork, and modern art create a captivating contrast.
Not-to-miss: The rooftop cupola, which provides panoramic views of the city.
---
9. The Boathouse Waterfront Hotel – Kennebunkport
Situated on the Kennebunk River, this hotel offers maritime luxury.
Allure: Nautical-themed rooms with modern amenities ensure comfort with a touch of maritime tradition.
Not-to-miss: Their waterfront restaurant, where you can dine while watching boats sail by.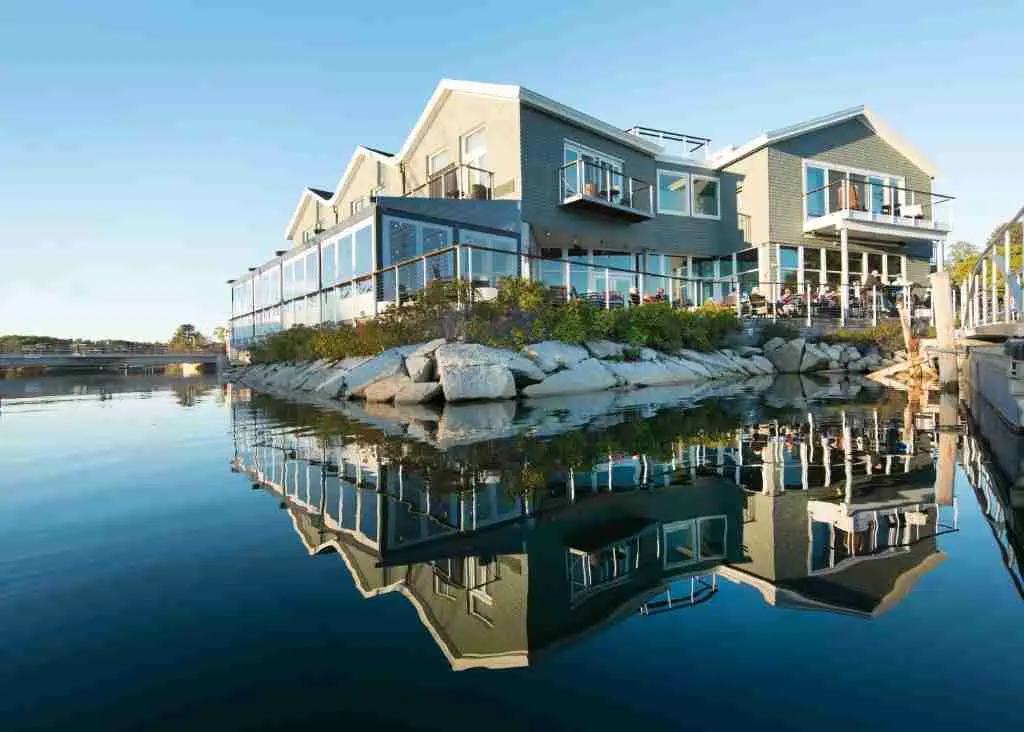 ---
10. The Francis – Portland
A historic landmark, The Francis has been meticulously restored and offers a luxurious stay.
Allure: Modern comforts meet historic charm. The hotel features local craftsmanship and even offers a spa for relaxation.
Not-to-miss: Their curated local experience packages, including brewery tours and culinary adventures.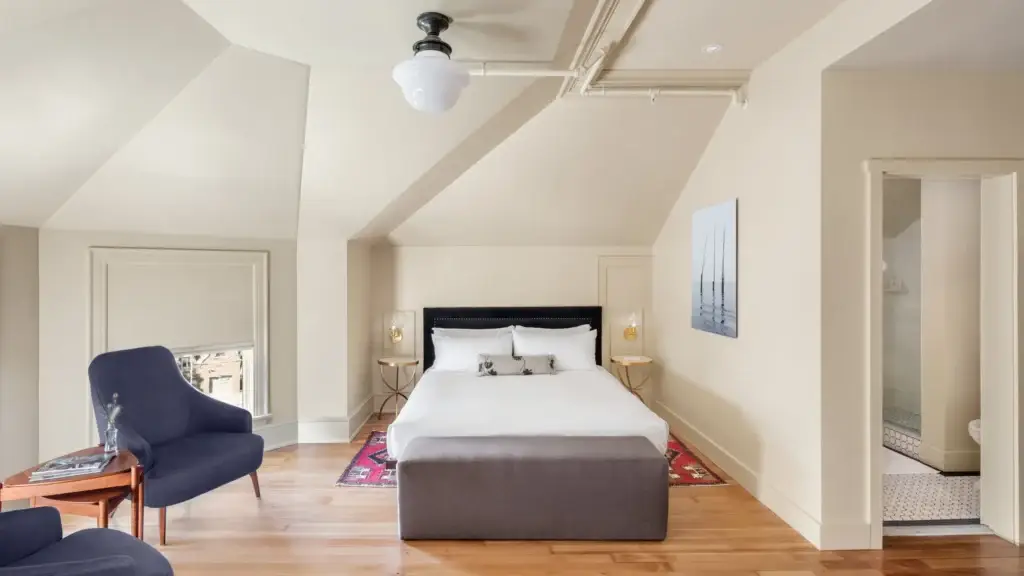 **11. The Grand Harbor Inn – Camden
Perched at the edge of one of Maine's most picturesque harbors, this inn offers an intimate waterfront experience.
Allure: The blend of rustic coastal design with luxury amenities like fireplaces, whirlpool tubs, and radiant floor heating creates a cozy retreat.
Not-to-miss: Their gourmet continental breakfast served in-suite, letting you savor delicacies with a harbor view in Boutique Hotels Maine.
---
**12. The West End Inn – Portland
Housed in a Victorian-era building, this bed and breakfast is a testament to Portland's rich history.
Allure: Six uniquely designed rooms featuring elegant moldings, period fireplaces, and a touch of modern décor.
Not-to-miss: The garden patio, a peaceful place for morning coffee or afternoon tea.
---
**13. The Pomegranate Inn – Portland
This art-filled bed and breakfast promises a stay that's both colorful and comfortable.
Allure: Each room showcases vibrant art pieces and eclectic décor, turning the inn into a live-in gallery.
Not-to-miss: The delightful breakfast, where classic recipes are given a modern twist.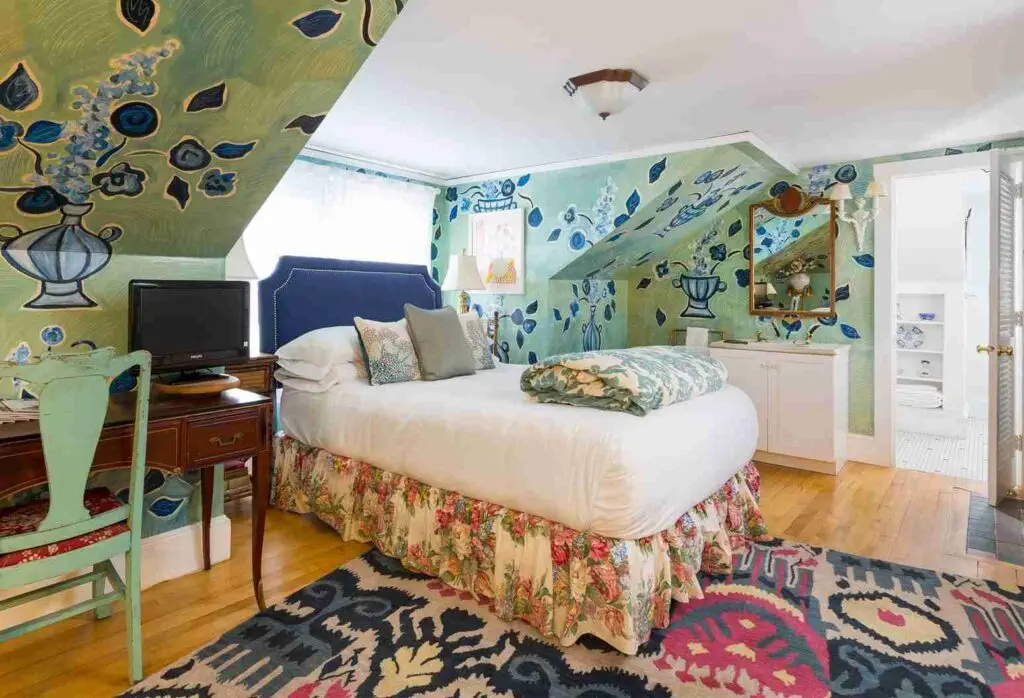 ---
**14. The Bradley Inn – Pemaquid Point
A stone's throw from the famous Pemaquid Lighthouse, this inn offers a classic New England experience.
Allure: Eleven rooms, each adorned with period-appropriate furniture, ensuring a quaint charm.
Not-to-miss: The inn's spa services, perfect for unwinding after a day of exploring.
---
**15. The Merchant – Salem
An architectural gem, this hotel offers a mix of historic charm and modern luxury.
Allure: Housed in a building dating back to the 1700s, the hotel has been redesigned to offer spacious rooms, contemporary amenities, and a touch of Salem's history.
Not-to-miss: Their suite named after Joshua Ward, a sea merchant, complete with a spacious living room and views of the historic district.
---
**16. Bar Harbor Inn & Spa – Bar Harbor
Overlooking Frenchman Bay and the Porcupine Islands, this inn offers panoramic views and world-class service.
Allure: From its lush gardens to its luxury suites, everything at the Bar Harbor Inn exudes opulence.
Not-to-miss: The Reading Room Restaurant, where gourmet dishes are complemented by mesmerizing ocean views. Boutique Hotels Maine
---
**17. Kennebunkport Inn – Kennebunkport
A former tea merchant's mansion, this inn embodies the coastal elegance of Kennebunkport.
Allure: The combination of a historic building, contemporary comforts, and an unbeatable location by the river.
Not-to-miss: Their Sun Deck, an outdoor dining area, perfect for cocktails and views of the Kennebunk River.
---
**18. The Bayview – Bar Harbor
Offering sweeping views of Frenchman Bay, The Bayview promises a serene escape.
Allure: Luxurious rooms, each with private balconies, ensure that you're always just a glance away from the ocean's beauty.
Not-to-miss: Their heated outdoor pool – an oasis of relaxation with a breathtaking backdrop.
---
**19. Salt House Inn – Provincetown
A former salt miner's home, this inn offers a unique blend of history and coastal charm.
Allure: Minimalist design, clean lines, and a touch of nautical décor make each room a calming retreat.
Not-to-miss: Their custommade breakfast, ensuring a delightful start to your day.
---
In Conclusion
The magic of boutique hotels Maine lies in their ability to merge the state's natural beauty and history. These establishments not only provide a place to rest but also offer experiences, stories, and memories that last a lifetime.
From historic mansions turned into luxury accommodations, Maine's hospitality scene has something for every discerning traveler. As you contemplate your next journey, think of Maine and its boutique wonders – they promise a getaway that's both restful and rich in experiences.
Maine, with its scenic beauty and historic charm, offers a plethora of boutique hotels Maine experiences. Whether you're a foodie, an art enthusiast, a history buff, or just someone seeking a serene escape, Maine's boutique hotels promise a stay that is memorable and comfortable. As you plan your next vacation, consider making one of these boutique gems your home away from home.
Maine's Boutique Hotels: Beyond the Ordinary
Maine's pristine beauty extends from its coastal shores to its deep forests, making it a haven for those seeking nature and tranquility. But for those wanting a touch of opulence while nestled in nature, Maine's boutique hotels are a delightful revelation. Let's continue our journey into more hidden gems of Maine's hospitality.