Rates: starting $9,000 USD per night
Description: Accessible only by boat and suspended above a lagoon with uninterrupted views of the ocean, Velaa Private Island's Romantic Pool Residence takes the aspirational escape to an entirely new level. Of course, not without its own private chef and butler, as well as a Jacuzzi, pool sundeck and sunken bath; the one bedroom villa also plays host to its very own personal gym and spa treatment rooms tailored to a unique experience beyond expectations. All rooms open onto the terraces, where the Jacuzzi, pool, sundeck and sunken bath offer varying aspects towards the horizon. Dine inside or over the water in a dining gazebo on its own jetty at sunset, or enjoy sundowners on the sumptuous daybeds. The interiors are designed with natural materials and neutral colors with occasional ikat accents or animal prints. With in-room dining direct to the ocean, a ratio of 1:8 villa to staff and dedicated butlers; it is privacy personified.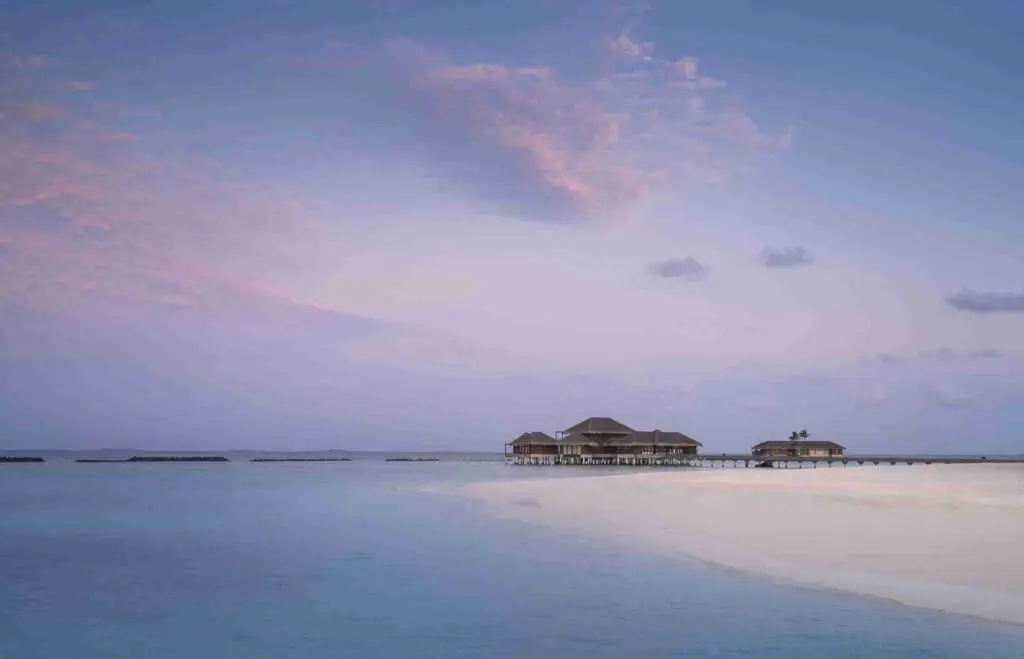 Property:
The Ritz-Carlton New York, Central Park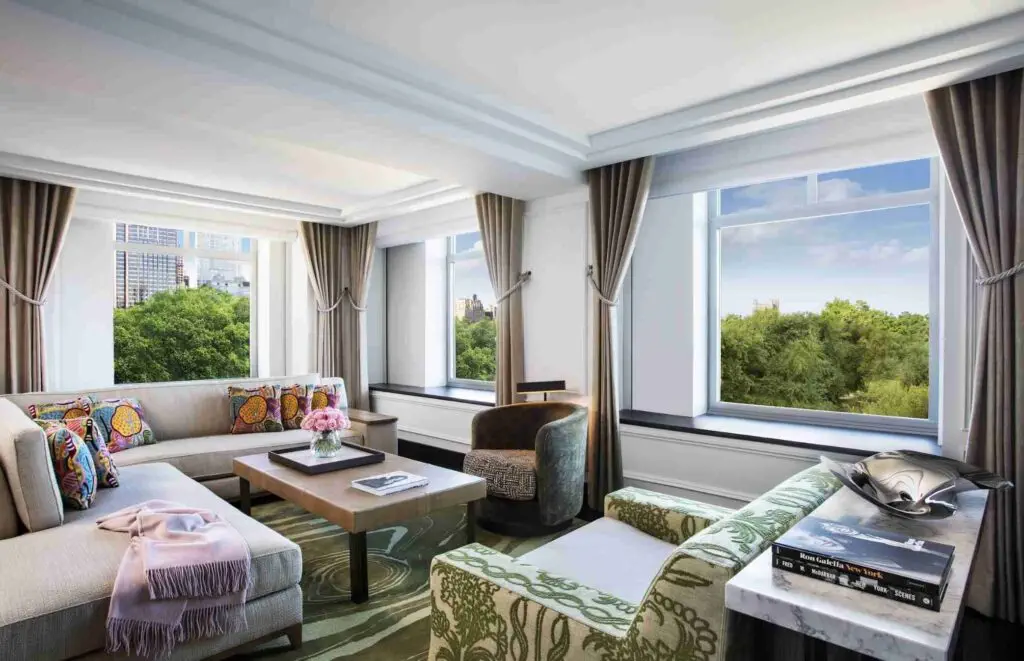 Description: Live out your Big Apple dreams in The Ritz-Carlton New York, Central Park's massive speciality suites, which offer unobstructed straight-on views of Central Park – arguably, the best views of any hotel in the city. A favorite of high-profile guests and celebrities, these suites are anything but average. Redesigned in 2019, the suites are inspired by NYC's chic penthouses, filled with elements inspired by NYC history. They are epitome of luxury, with expansive living spaces filled with bespoke furnishings and artwork. The Artists' Gate Suite is ideal for entertaining, complete with two living rooms, an additional guest bathroom, a billiards room and dining room. The Presidential Suite is a massive two-bedroom, two-and-a-half bathroom suite with panoramic park views and the option for connecting rooms to create a four-bedroom suite. The grandest of all, The Royal Suite, can also connect to become a four-bedroom, offers two living rooms, an office, kitchen and a dining room for 12 with adjoining pantry and service entrance.
Property: Hôtel Barrière Le Carl Gustaf, St. Barths
Room: Villa Diane
Rates: starting at $82,121 USD for a 5-night stay
Description: Hôtel Barrière Le Carl Gustaf in St. Barths is a five-star resort that exudes luxury, elegance and French-style charm throughout its 21 luxurious rooms, suites, and bungalows. One of the most outstanding accommodations at Le Carl Gustaf is Villa Diane. Set amid tropical elegance, the luxurious Le Carl experience is undoubtedly elevated by a stay in the over 4,000-square-foot Villa Diane which can accommodate 6 to 12 guests. The five-bedroom villa that includes three suites, each with a bathroom, is shaped in colonial-contemporary decor with references to woods and the tropics. The entire villa is designed around the infinity pool which boasts captivating views over the harbor. From its vast private terraces, visitors can take in panoramic views of the port of Gustavia, the island's capital.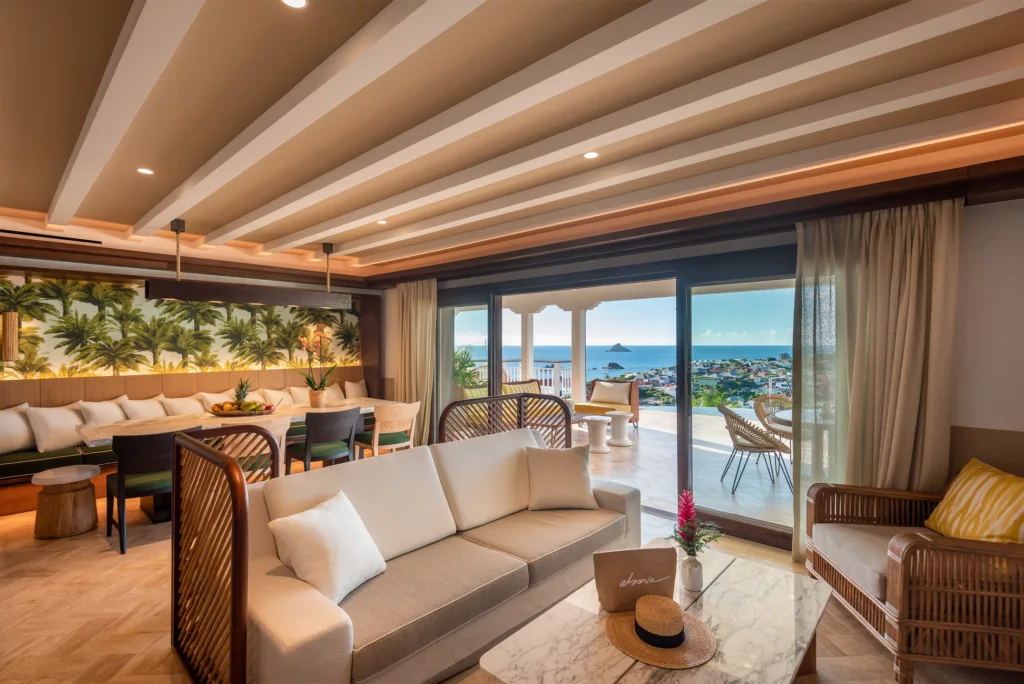 When booking a stay at Villa Diane, guests will have a complimentary four-hour dinner with the chef of the renowned Fouquet's restaurant, as well as breakfast from the dining destination either in the room or at their venue. Visitors looking for entertainment can have a private DJ and wine tasting by the comfort of the villa's superb infinity pool. The property also offers bespoke treatments, yoga and relaxing massages in the privacy of the Villa for guests who chose to stay there. Visitors staying at the Villa Diane can feel free to pack light because this immaculate chateau includes a private shopping experience during which local boutiques will send hand-picked clothing pieces for their selection. Guests can end their extravagant experience with a photoshoot to capture all of the amazing memories made. Additional luxuries at Le Carl Gustaf include its proximity to other key attractions of the area including the idyllic Shell Beach and its superb Shellona restaurant; the lively port, with its tranquil alleyways and sophisticated boutiques; and the natural sea pools of Grand Fond and Petit-Cul de Sac.
Property: Six Senses Zil Pasyon, Seychelles
Room: Seascape Residence
Price: EUR 12,978
Description: Occupying less than a third of the total island, Six Senses Zil Pasyon is the sole resort on Félicité, a private island located 55 kilometers northeast of Seychelles International Airport in Mahé. Considered as one of the satellites of La Digue, the island is encircled by Grande Soeur, Petite Soeur, Coco and Marianne and offers the ultimate island-hopping experience.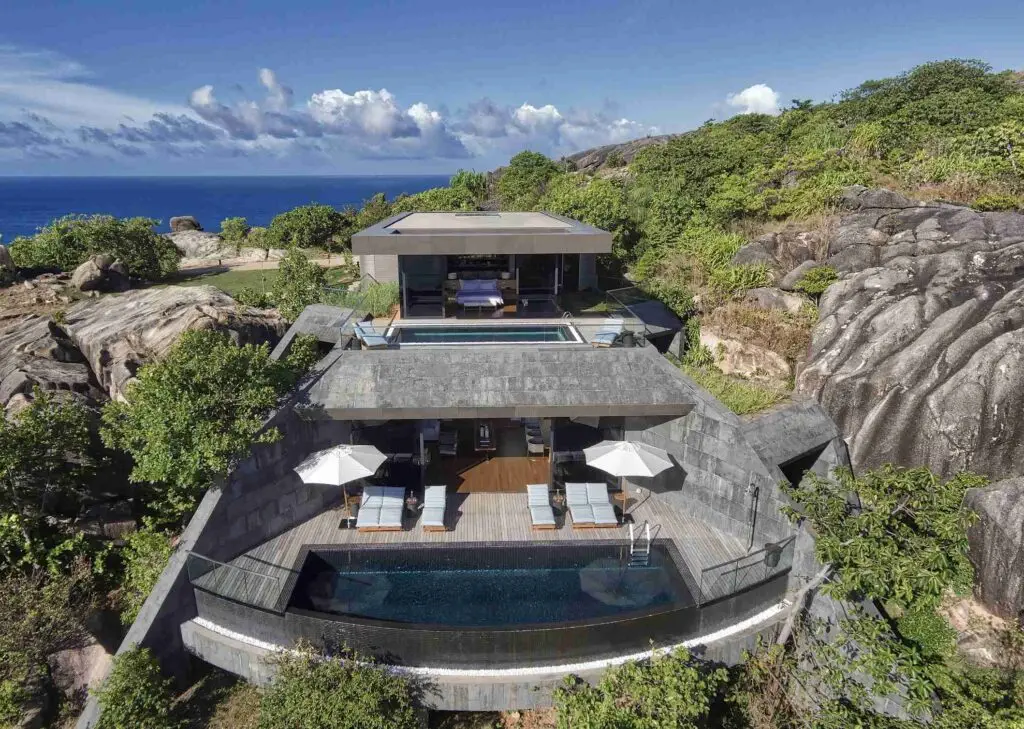 The inspired design of Six Senses Zil Pasyon's Residence presents an ultra-sleek master bedroom on the upper level that features its own plunge pool. The transparent base of the pool allows natural light to filter playfully through to the living area below. Vast floor-to-ceiling windows invite breathtaking panoramas, while the spacious master bathroom, finished with elegant white marble, features a double vanity and stand-alone soaking tub. The lower level offers a fully-equipped gourmet kitchen, two bedrooms with marble ensuite bathrooms and a spacious living room. The communal area has an impressively high ceiling with the pool above as its centerpiece, with the room opening to an external terrace with a large infinity-edge pool. The residence takes full advantage of the wonderful vistas of the surrounding island and Indian Ocean. Caramel-colored oak floors are featured throughout, with the deck taking on a soft grey weathered finish.
A Luxe-Stay at Hotel Bennett's Coveted Owner's Suite (Charleston, SC): The most luxurious hotel suite in Charleston, The Owners Suite at Hotel Bennett offers spectacular views of historic Marion Square and the city's famed, church-steeple skyline. Two-story 2,380 square-foot suite features custom furnishings, including a dining area for six, an expansive living room, butler's pantry, wine cooler, a gourmet kitchen, and more. The suite only recently became available for guests to book upon request. Those looking to splurge can book the Owner's Suite Package, which starts at $19,000 with a two-night minimum and includes: Overnight accommodations in the hotel's most luxurious suite; Chef tasting menu or personalized chef dinner in-suite; Spa treatment in-suite; Personal butler service; King's Club access; VIP amenity in-suite upon arrival; Afternoon tea on the terrace; Daily champagne & caviar at sunset; Special take-home gift; VIP access to the pool including reserved cabana; VIP roundtrip transportation to/from the airport. Hi-res images of the Owner's Suite can be found here: https://www.dropbox.com/sh/z2gdmcodxxnnqjo/AABw29HCIBCjv3dHgDZa-7n9a?dl=0
Property: the green o, Greenough, Montana
Room: Tree Haus (1,030 sq. ft. interior space 410 sq. ft. exterior space)
Room Light Haus (1,080 sq. ft. interior space 830 sq. ft. exterior space)
Room: Round Haus (918 sq. ft. interior space 767 sq. ft. exterior space)
Rates: Starting at $2040 for two people for Tree Haus and Round Haus; Starting at $2140 for two people for Light Haus.
Description: Nestled into a secluded woodscape, overlooking a picturesque valley, you'll find the green o.
The 12 homes at the green o are carefully arrayed on a densely timbered hillside. Each Haus offers privacy for two—a sanctuary among the trees. Peek through the branches to discover spectacular views of the Blackfoot River Valley. Jagged mountaintops carve their way across the horizon. To the north lies the million-acre Bob Marshall Wilderness and the Swan Mountain Range, with elevations topping 8,000 feet. To the south lies the Garnet Mountain Range, home to large elk herds and raptors of all kinds.
For anyone who's ever wanted a luxury retreat in Montana, the green o offers unparalleled natural beauty.
Hospitality Design recognized the green o as having the Best Suites (out of more than 800 luxury properties) at the 18th annual HD Awards.
Tree Haus: Elevated 23 feet in the air, the Tree Haus offers two stories of living space. Ascend a spiral staircase to your master bedroom suite. Floor-to-ceiling windows give you the perfect vantage for admiring the forest. Two separate decks provide foliage-level views of the surrounding wilderness. Though it feels like you're floating in the clouds, the Tree Haus's earthly delights include a ground-level hot tub.
Round Haus: The stylish Round Haus gives you license to wander. Its edgy design is a result of its curves. Both its living room and bedroom offer 180-degree window views, situating couples right in the center of the forest.
Light Haus: Ignite your sense of wonder with a stay in the Light Haus. The bump-out windows let the stars shine through the branches and into your bedroom. Pine foliage provides privacy while you soak in your hot tub on the inviting outdoor deck. With two glowing fireplaces, the Light Haus will warm your heart.