Dawning into wellness with a fortress vision for the future of the industry.
Rakhee Mehta, is changing perceptions with her foray into wellness with Magicrise.
A unique entrepreneur who ventured into the space from a flourishing corporate career to build the business perspective with a collective consciousness which has been lacking in the space.
Fondly called a Global Business Gypsy & a wellness Architect, Rakhee has close to 20 years of experience in the fields of retail, brand building, wellness and entertainment. Virtually all of her work between India & US with retail giants, MNC's & startups has come back to her joy in building teams products, connecting people, partners, and instilling scale & leverage to multiply outcomes.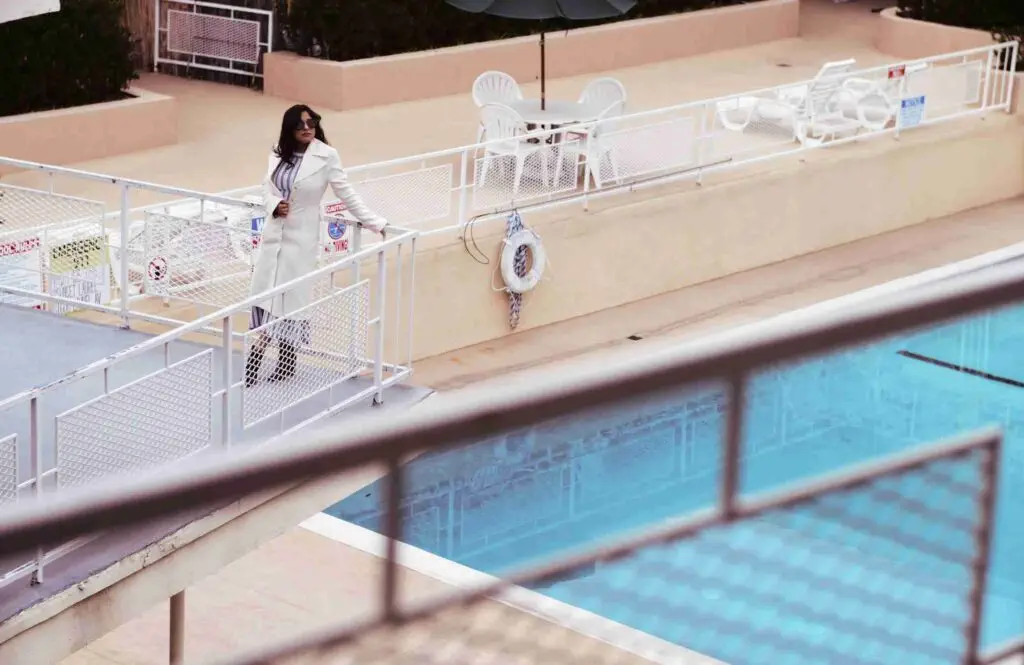 She is committed to creating value-based revenue models which have end-to-end benefit from concept to execution. Her in-depth understanding and
experience of the diverse international and domestic businesses
& mindsets of people has helped her establish. Magicrise, as a dynamic, dependable and competent brand in a brief span of four years.
They have been able to grow it into an online platform with a presence in 15 cities and 2 countries i.e India & US and atleast a 150+ reputed corporate clients.
Her body of work has also been captured on Faces of Entrepreneurship -Nasdaq, Entrepreneurial Center, Shark Tank, Business World , GQ, Radio City Femina,TMM & many more.
Starting MagicRise was not easy. You've had so many struggles to overcome before it really took off?
Yes, starting Magicrise, was not easy and since we are still bootstrapped it continues to be a new adventure every day.
After tasting success quite early on in my corporate career to leaving everything and joining a tech circus in LA as an Intern, it meant starting bottom up after eight years of working on the top which was the most humbling experience and also the turning point in my life & career.
There were many learning's, adaptations of a new culture, a start-up with a great idea and its problems. Learning the American way to do business was quite an intriguing journey for me. Bringing the best out of those learnings back to my country. This taught me a whole new perspective and way to solve problems and dissect the probability & sustainability of a business Idea.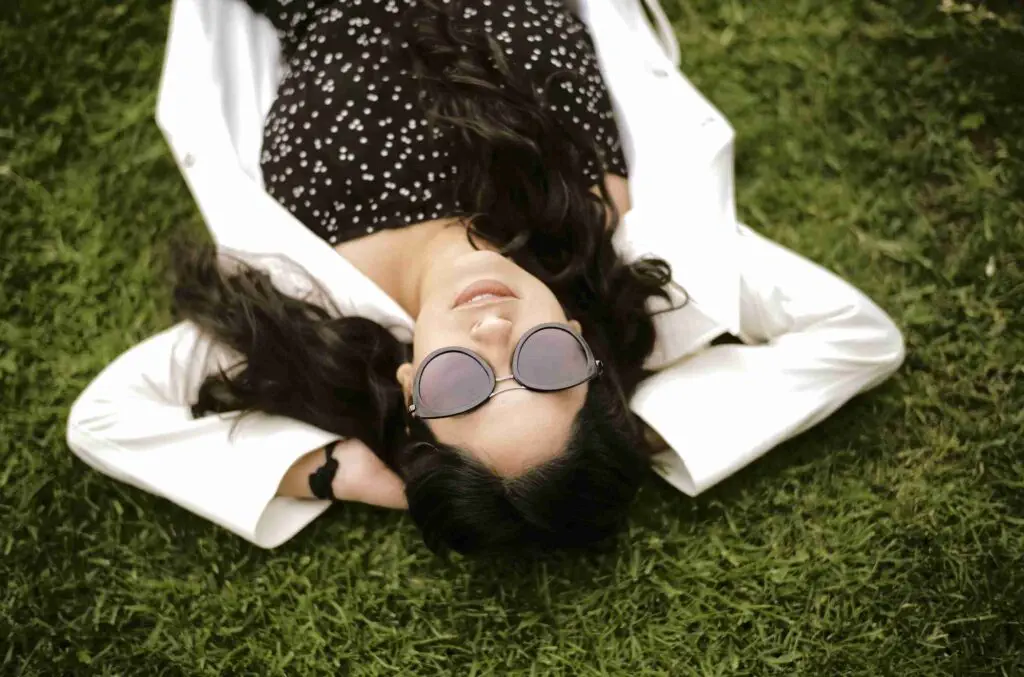 But that is what you sign up for as an Entrepreneur. Entrepreneurship means 'ever evolving'.
There is a fine line of nurturing an idea, realizing it's true potential and then taking the risk with it. However it also means stepping away from it like a step parent incase the idea does not have a realistic value. Because an idea has no value until well implemented.
Having said that entrepreneurship is one of the most exciting journey one can embark upon as it helps you create an eco-system within yourself and an eco-system outside of yourself that helps you build/create something tangible.
Struggles are a part of any journey but it is the consistent results that matter. In 4 years we have grown, survived corona and continue to soar upwards. This in itself is quite the reward for the struggles which constantly inspires me to grow and overcome struggles as if they were a thing of the past.
Afterall even a bed of roses has thorns 😊
Can you tell us a little about your story and how you got it off the ground?
My business idea evolved during my travels. After enjoying a corporate lifestyle for eight years, and starting some successful ventures in retail, I was looking for a change. I took off to join a technology circus in LA, called Two Bit Circus, as an intern. It changed my perspective on a lot of things.The most important learning was how builders and creators can come together to create something wonderful seamlessly.
As luck would have it I did attend burning man & some sunrise parties, which basically gave me the inspiration of starting a new movement in India but also infusing the wellness concept in it. As I feel even though yoga started from the east our country or rather current generation is also forgetting their roots and the fact that our grandma's kitchen offered solutions to so many things.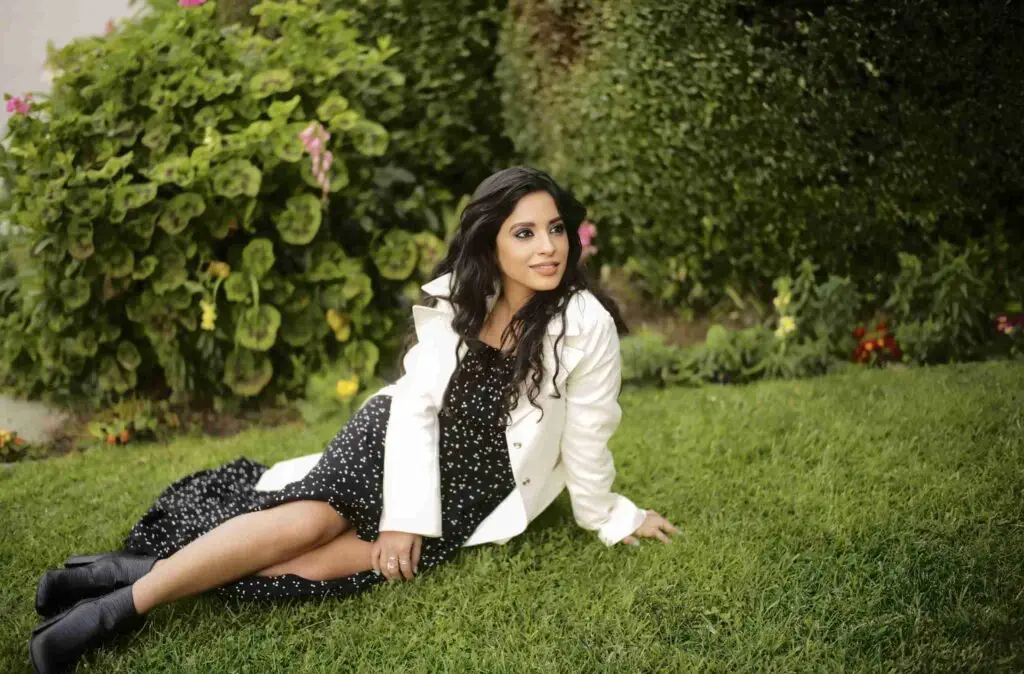 There was a big void in making wellness cool again.
Magicrise, started out as a curated niche idea but evolved into a tech platform that is redefining the experience around wellness. Today it has grown into a fully supported tech & social platform.
Magicrise, brings a fresh take on wellness. It brings back old school roots of wellness and mixes it with a new age touch of brands that talk about bio hacks to Ayurveda as a softer integration in our platform as knowledge is everything.
Our pretext is that there is too much talk around wellness but no particular platform that actually motivates people to drop their inhibitions and imbibe wellness as a part of their daily lives.
Typically, people get confused with yoga or gym platforms as the only resort but there are so many more layers and dimensions to it.
People think on the importance of not only physical but mental & creative wellness as well.
The first of its type and the only platform that exhibits instructors, activities & associated wellness brands that brings them under one roof which definitely is the way forward.
People need access, customization and a safe haven to change their perception.
Today 4 years down the line our journey had started out with our signature morning wellness parties and grew a roster of 5000 diff hand picked wellness activities. We are already present in 15 cities hosted over 1500 wellness parties, servicing 150 + corporates .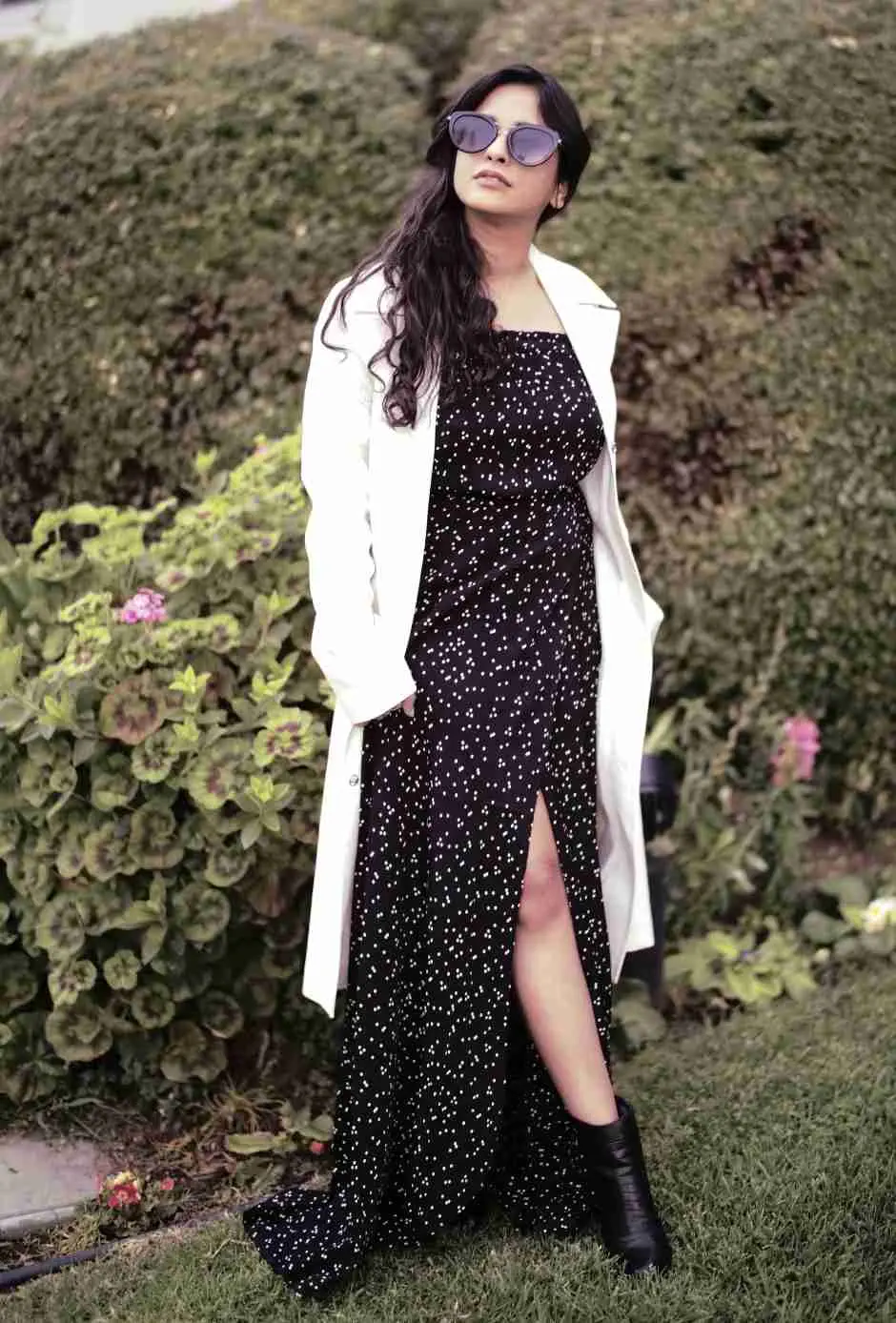 How do you achieve higher consciousness?
It starts with an intention. Achieving consciousness itself is a constant process. It starts with decluttering. Once you have a strong intention it percolates into your life experiences which uplifts you into higher consciousness.
It is a process, an inward journey for sure which eventually takes you on a path to achieving clarity and higher consciousness.
Why is gratitude so important?
Just the way oxygen is important to be alive. Gratitude is important for a healthy mind. It is a non- negotiable trait for a great life.
How do you take a thought and manifest it into your dreams?
The best way to turn a thought into manifestation is to intend it and then surrender to it completely.
Everyone has a past…sometimes, it can be quite dark. How would you suggest letting go of your past so that you can achieve great results for the future?
Everybody has a past. One has to respect the past , gather the lessons and move into the future with complete understanding that the 'present' is the only gift that you have.
You can pick the lessons and walk with wisdom in your present to make a wonderful future.
What is the best way of connecting with someone?
If you can share silences with someone it shows you are already in harmony with them. That brings in the power of a soul connection. Any other connection beyond this is transactional which is also good in it's own way as it totally depends on the intent of the connection.
How would you recommend anybody to take their career to the next level?
Grit, Determination, Passion and Focus. There are no shortcuts to success. Anybody who wants to take their career to the next level and also their lives have to understand one thing 'Energy flows where attention goes'. It will help you not only take your career to the next level but also your life and relationships in general.
What are your views on psychedelics?
Definitely not for everyone. My constant thought is why should one rely on something external to gain or explore something that already lies within you. 'The mind is everything. What you think you become' – Buddha.
There are plenty of time tested ancient practices like meditation etc. I would highly recommend reaching out to something natural and basic as this to go within rather than depend on psychedelics for anything.
What is the purpose of MagicRise ?
Magicrise, is a wellness movement for 'Every body' Wellness isn't a part of lifestyle. It's a part of living.
"Treadmills are for your body. Your mind & spirit never run in one spot" – nourishing the mind & soul is as important as your physical body.
In our over digitized lives we need it now, more than ever! A constant pattern we see with most corporates that we service today .
Somehow, we have lost the connect between the conscious & subconscious existence. Spiritual health is fundamental to your well being. Small habits are the best way to start any wellness journey including a spiritual one.
Find your zen, it can be music, journaling, pottery, day dreaming. Just embrace it. We want to help and inspire people to start their wellness journey and go from 0-1. Once they have taken that step they can run free with choices that suit their individual body and mind needs.
Do you have any biohacking practices that you do?
A lot of them. I think I have been practicing those since my childhood
unknowingly though as I think it's a part of our culture. E.g. most people my age have learned yoga or atleast one dance form whilst growing up. I did learn Yoga, Bharatnatyam ( an ancient classical Indian dance form), Gymnastics, Skating, zumba,etc but I don't know how to ride a bicycle hehe.
Some habits I practice on a daily basis is walking 10 kms a day or swimming ,intermittent fasting, I practice gratitude and belly button oiling on a daily basis. Since I have been born and raised a vegetarian my food habits are almost vegan.
Thru the pandemic we grew a terrace garden and I learned to make my own hair oils and a very big learning or practice is DECLUTTERING my inner space and outer space. By following these one can see much clearly in life.
Who inspires you?
My parents I think I find deep inspiration with reflecting on my travels as a child with my father. It was one of the most nurturing experiences whilst growing up. We went to a lot of countries/cities where we didn't know languages & ofcourse Google didn't exist back then.
I keep going back to the thought what would he do if he was in my shoes when faced with challenges. (Most likely he would say keep it simple :))The best advice I got starting out was from my father who said:-
'Difficult roads often lead to beautiful destinations' 'Be passionate not foolish'
What projects are you working on now?
Building Magicrise, is my only focus in life.
Tell us about some of your favorite Magicrise sessions ?
Every Magicrise session is unique and custom created we tend to heighten the party experience with the goodness of wellness. I have quite a few favourites. To name a few unique ones are Belly Bolly Jazz – a Bollywood & jazz infused belly dancing session. Another one is Zen & Tea – we brought in the ancient chinese art of drinking puer tea in a tea ceremony by washing the cups with a tea ritual & drinking with meditative mandolin or sound bowl music.
What does beauty mean to you?
Beauty is like a painting it depends on how one perceives it. One thing is certain though what you are on the inside radiates seamlessly on the outside.
The human body is such an intelligent creation we are like sponges we absorb the essentials and squeeze out the excess. Our body also tells us signs of ailments so take care of self first and then you will radiate.
How would you describe success?
Success, is very relative. Financial gain is only one element of it. Success , in the true sense of it is when everyone working with you is as excited about the next victory/step as you are excited about building it.
I think once we are successful , looking at the number of lives we would have touched upon would be the biggest success for me.
The dream for my business is to take wellness everywhere in a happy form, like the wellness party that we conduct.
We want to educate through parties, create awarness about problems in your daily life through various forms of wellness like Dynamic Dance Meditations, yoga, bokwa etc. We want to exchange Indian ayuvedic secrets of longetivity & healthy living with the world.
We want to be The platform for wellness.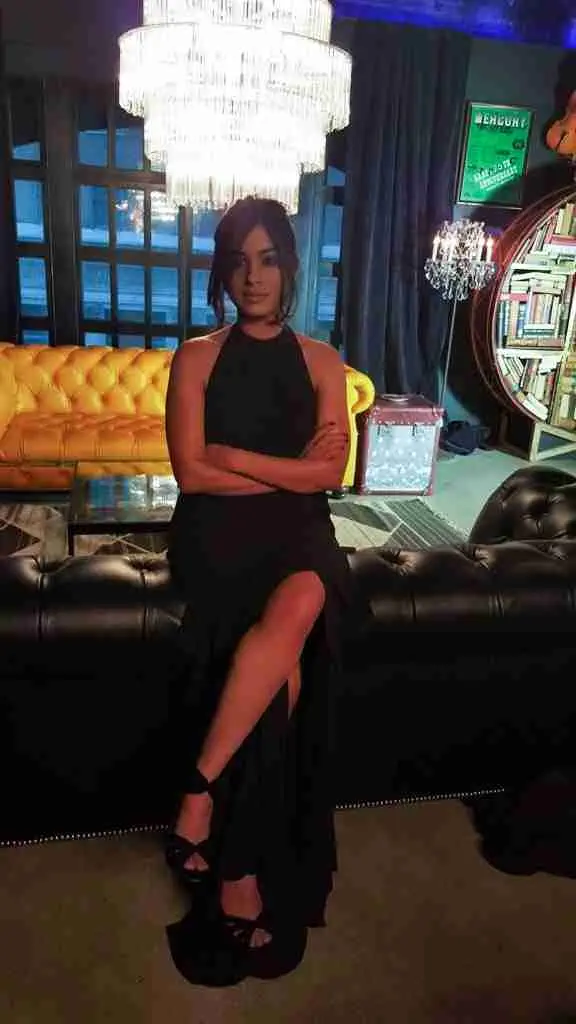 Where can we find you?
All our experiences are available on www.magicrise.in & the app in beta testing stage is now on android.
Our main interaction with the audience digitally still continues via
Instagram/FB : @magicrisewellness
https://www.instagram.com/magicrisewellness
Twitter : magicrisewelln1