Over my 23-year journalism career, I have probably written 25 movie reviews and I have to give you a disclaimer…they are definitely not my thing. However, Baz Lurhmann is literally my favorite director so I felt like I had to write this.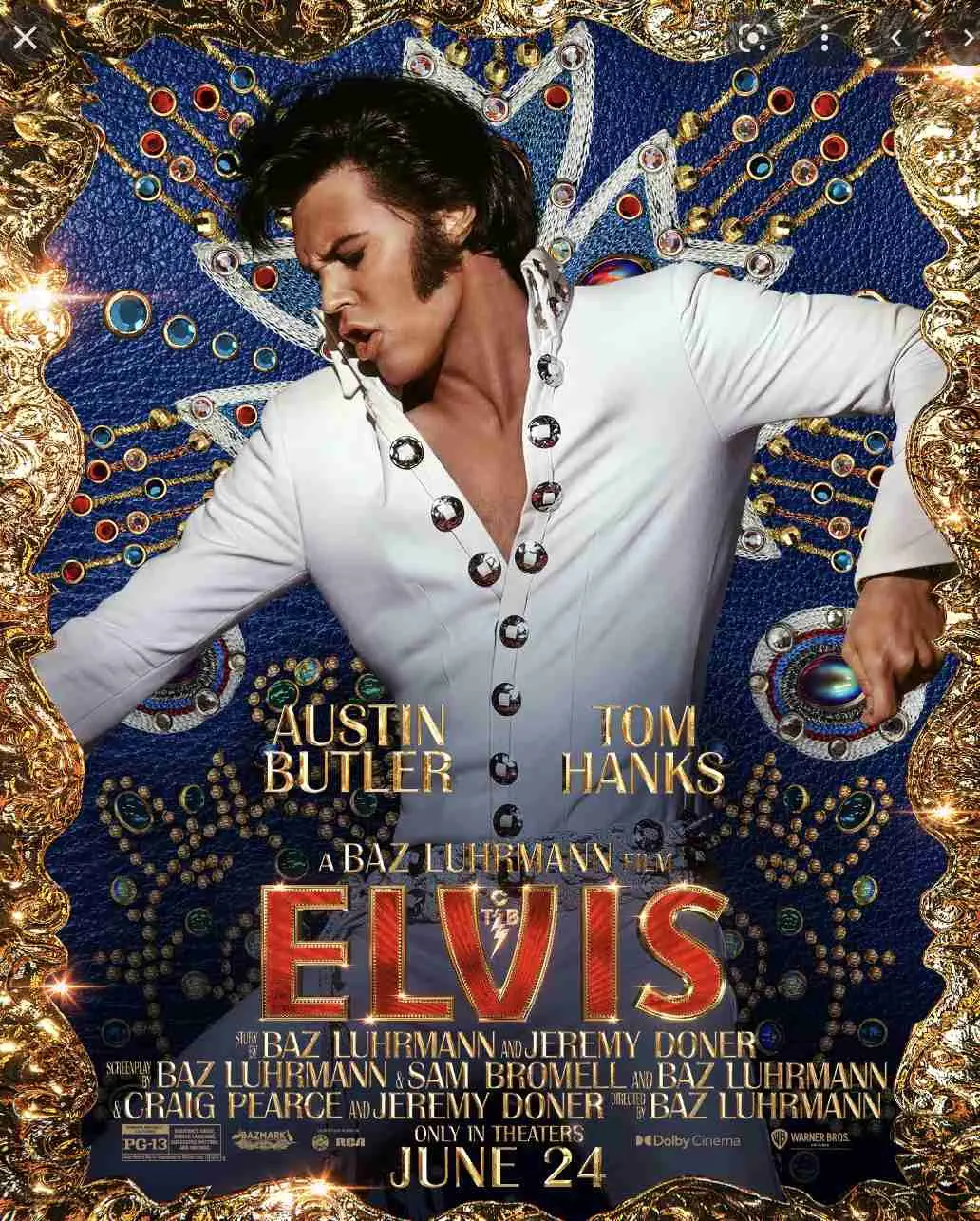 The Elvis movie is filled with the excitement of a typical Baz Lurhmann film. You will see vivid colors, lots of drama, fast cuts and a plethora of characters. Austin Butler delivers a spectacular performance as Elvis and he is extremely charming, beautiful and filled with depth. His hair and makeup team did an outstanding job to showcase his character.
The Tom Hanks performance felt a little contrived. With a Dutch accent, it felt a little like Goldmember from Austin Powers, but in the end, it was a mediocre performance. I'm about to turn 40 years old so I don't know much about Elvis but after watching the film, I will dig deeper into his art and life. He was a tortured soul living in a gilded cage.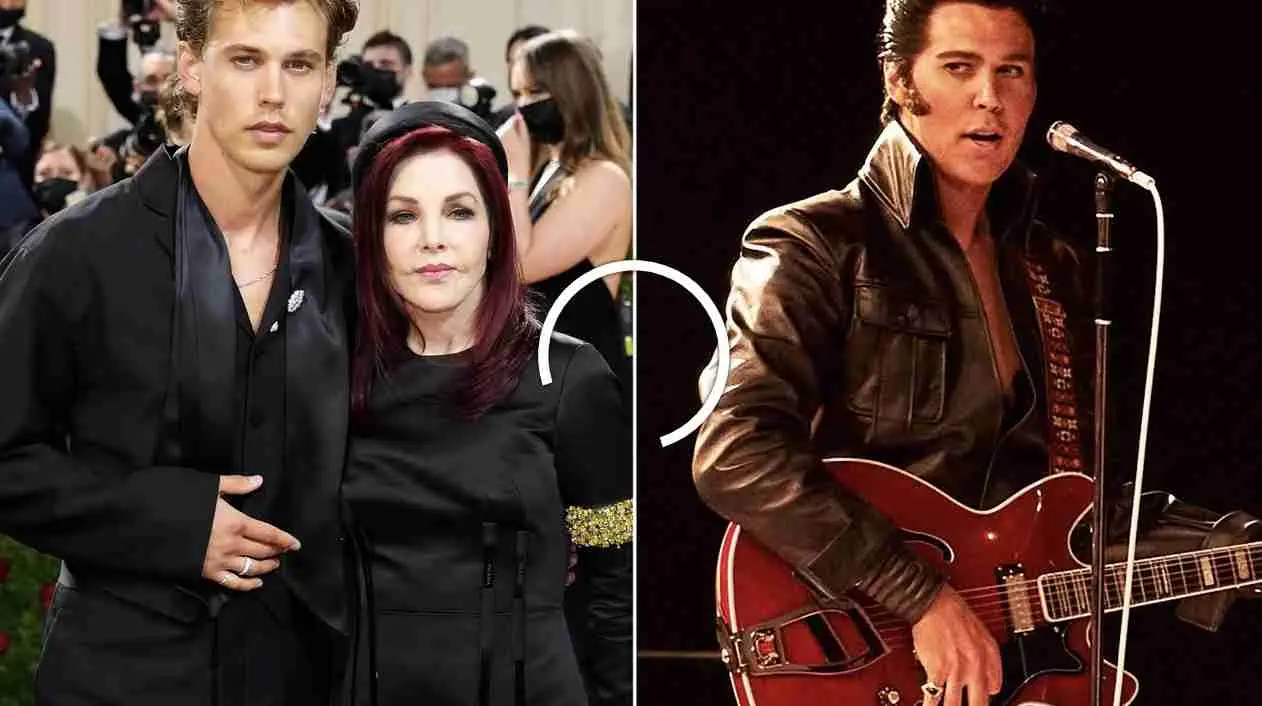 The film starts off in Memphis when Elvis plays after the popular Jimmie Rodgers onstage and mesmerizes the crowd. Dressed in a baggy pink suit, with his sculpted black hair and slight falling bangs, Austin gives us his signature look. He looks just like him, sounds like him and even moves like him. His hips are pulsating, he is turning all the girls on, there is nothing like it. In this first performance, there is so much energy from the "King" and that audience, it creates a trance of energy. You feel like you are one with the crowd.
When Kodi Smit-McPhee who plays the Jimmie Rodgers character plays onstage for the first time, he does a conservative performance. Once Elvis comes on, guys in the audience make fun of his pink suit, his makeup and feminine style. However, once Elvis gets into the mix, the girls start going crazy. As Elvis is moving and gyrating, the girls are screaming, he is sweating and you literally feel like a new star is born.
Tom Hanks who plays Colonel Parker sees this and is convinced that he needs to help this star reach his full potential. Parker has a circus background so knows how to create a spectacle. With an encounter that Parker has with Elvis in a mirror room, he is able to convince Elvis that he knows the "door" to success. While Elvis is lost in the mirror room, he shows him how to let himself out of it because of his circus knowledge.
I'm not going deep into the plot because I don't want to spoil everything. The main theme that was pushed through the movie was to believe in yourself. As a photographer, I have been pushed in so many directions with people telling me to do this thing or that thing. When I followed their advice, things wouldn't happen as quickly as I would have liked them to.
The dynamic of the Colonel Parker and Elvis was like a partnership. However, we find that Parker has a gambling addiction and uses Elvis to perform to pay off his debt. As a creative, I can relate to these ulterior motives because people around me have encouraged me to do things that were not my best interest with the intent to benefit themselves.
Over the years, I have learned to trust my gut and take other people's opinions with a grain of salt. There were times when I listened to those around me, taken verbal abuse and literally ended up with nothing and bad results. The second I chose to follow my gut instinct, the world opened up, the money started rolling in and I felt so much better about myself.
The Elvis story is very complicated because he too was pushed and pulled in so many directions. He was a people pleaser and his first love was the stage. He loved performing and the creative energy that he could project. I didn't know that he pushed the envelope so hard. Apparently, his pulsing, gyrating hips put him in jeopardy of being arrested. He pushed black culture into mainstream white America in the 50s! Over time, the stage got the best of him as he did not pay much attention to his health which lead to his demise.
I would encourage you to watch the film if you are a Baz Lurhmann fan. I loved Moulin Rouge and Romeo and Juliet. I felt like this film was not as edgy as the other Baz films mainly because the Elvis Estate was involved. The story between Priscilla and Elvis was briefly touched upon when I felt like it should have been front and center. There was obviously a lot of tension between them. Elvis' affairs were barely mentioned either.
Overall, watch the film to be entertained. Enjoy the story, the colors and the spectacle of production. Though many issues were not addressed, I would happily watch the film again and again because I love the Baz Lurhmann style and I know there are many layers to the movie that I have not seen.