When it comes to healthy, it doesn't get any better than Tracy Duhs. This mom of 2 is 40 years old and looks twenty. She is obsessed with Erewhon and has a podcast that is all about hydration. Previously, I interviewed her for the Biohack and we have been good friends for years.
Tell us about your background? Where are you from and how did you grow up?
I grew up in the Bay Area, CA. My parents were missionaries. Humble beginnings and exposure to many different lifestyles gave me a broad perspective of gratitude.
You are the queen of hydration with a podcast about water. What is the secret to hydrating properly?
There are many aspect to hydration. I like to refer to the 9 pillars of health I advocate. Each of these pillars will help the body be overall more hydrated.
1. Drinking spring water or h302
2. Balanced minerals
3. Nutrition
4. Movement
5. Sunlight
6. Grounding
7. Creative playtime
8. Community
9. Sleep BELIEVE IT OR NOT, these are all essential in the hydration game. After owning and operating a wellness center for 16 years I witnessed many people come alive again after getting in touch again with the basics of nature.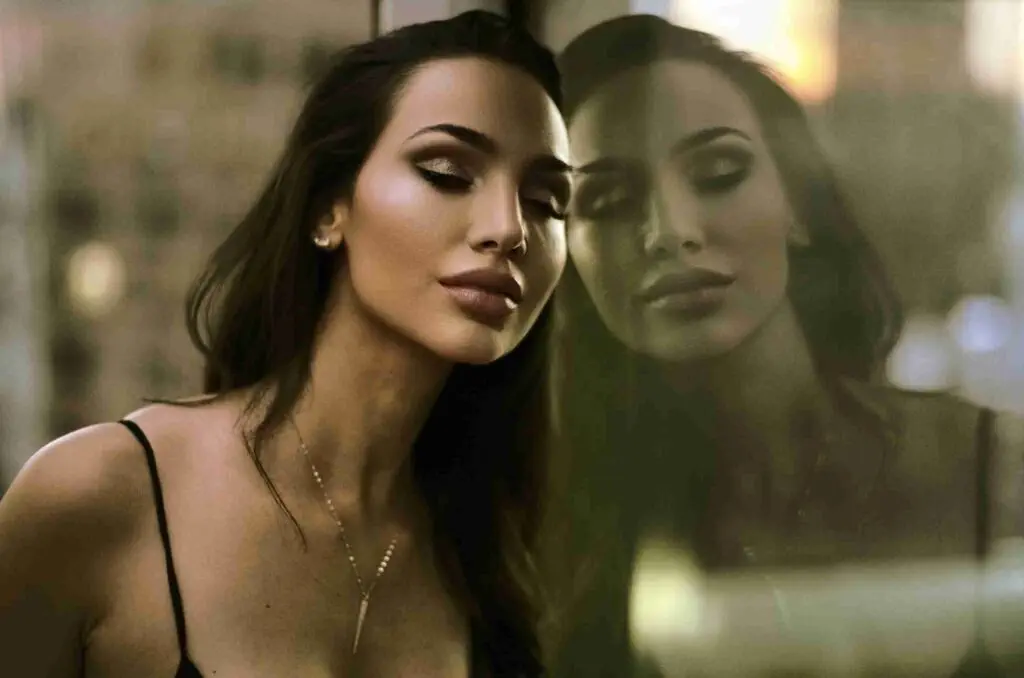 You have two kids and look incredible. What are your anti-aging secrets?
First of all, we are all aging chronologically but we can Pro Youth Biologically.
I live a pro Youthing lifestyle by managing stress, taking captive my thoughts to be in accordance with love for others and myself, I eat whole foods and don't eat out much. I grind my own grains. I buy from local farmers markets.
I move everyday and try to give love to all of my joints and muscles. This means moving differently each day. Change it up.
I drink Living water. To me Living water is water that is clean of contamination, mineralized and structured.
I spend time outside with my shoes off so i can connect to the earth's frequencies and charge my cells up.
I find time to connect on a heart level with friends and family.
I take sleep very seriously. Eye mask, no food 3-4 hours before bed, organic mattress with no springs…but the most powerful sleep
hack is not allowing any unpleasant thoughts into my room. My room is a sanctuary where I dream.
Describe what is in your kitchen:
Oh my, that's a tough one.
My pantry is full of exotic herbs, spices, tonic herbs, adaptogens etc. Some girls like to collect shoes and hand bags… I collect herbs and spices for my elixirs making.
Elixirs are magical medicinal drinks. I synergistically blend ingredients to upgrade your health and your mood. It's a lot of fun. Come over for an elixir sometime.
Tell me about your retreat center:
Our Come Alive Retreat at The Sanctuary in San Diego is an invitation only luxury retreat. The retreat is a three day reset for your mind body and spirit. We Taylor the retreat around your specific needs. We offer therapies such as: myofascial release, holosonic sound therapy, hydration therapy, peptide therapy, emotional release, vibrational medicine and so much more. It's a lot of fun.
The web site is ComeAlive.us
You can visit the site and request an invitation. Our team will review and see if we are a good fit for each other.
Who inspires you?
I'm inspired by many people to be honest. I just love meeting new people as well as deepening relationships with the people I know. There is always something to learn and everyone has such a unique + complex story. When you really sit and ask the questions there is a lot to learn.
You have quite the lifestyle. How did you design your life? Did you think it would always be like this when you were little?
Actually when i was little I did see my life somewhat like this. Although my life feels exceedingly beyond what i could have hoped or imagined. Nothing is perfect and my life certainly is not perfect. Although, I've learned to look at every obstacle as an opportunity for growth and renewal and that has my experience of this life a lot more fun.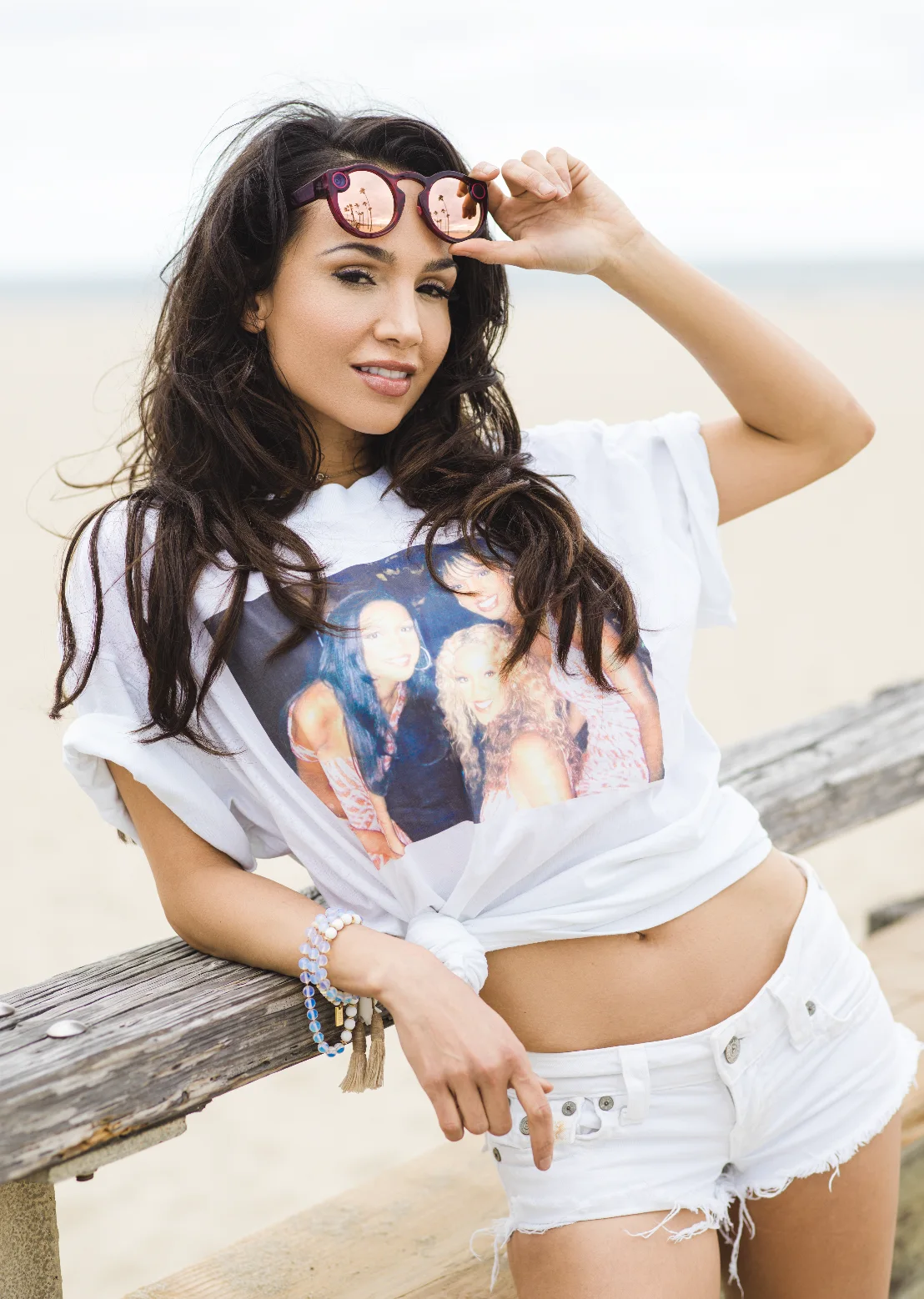 The power of the mind is baffling. How do you use your mind to overcome struggles and problem solve?
You are so right David. Our mindset is everything in my opinion.
I've learned to observe my thoughts. I observe my body sensations. I take time to check in with myself a few times a day…like when I'm driving or getting ready in the morning. I realize it's no one's responsibility to make me happy but my own. So, i nurture my emotional world. When something triggers me I've learned to pause, check-in and ask myself where those emotions are coming from inside of me. I don't allow my external stimuli to get into that sacred space. This has been very helpful.
What projects are you working on now?
My elixir book! HYDRATE with Tracy Duhs is coming out early fall! I can't wait to share these magical medicinal potions
with you all. We're going to have so much fun!
I'm also hosting a virtual hydration summit July 27th, 2022.
Please join us at:
Hydrationsummit.com
Do you have any influencer friends who we should be following on Instagram?
Yes, all of my friends
.
Depends on what you are looking for:
For business and comedy: @bradlea
For health and wellness: Doctor.Gonzalez
For social media inspo: iamnatalie
Water fun: martinRiese
What does beauty mean to you?
To me beauty is radiance and aliveness. I feel most beautiful when my mindset is high vibe, My body is in balance and my spirit is nourished.
Do you have any meditation/mindset practices?
Yes, every morning for about 30 minutes i sit in front of my bio charger and roll out my body with my Yamuna balls and pray for the day, myself and for others.
Many of our trapped emotions are held in the tissues. So, i roll to release physical and emotional stagnation. As i do this I observe things that come up and I breath into them to surrender.
What does success mean to you?
Success to me is waking up in the morning excited for the day, being healthy in my mind and I'm my body. Having connected/deep and meaningful relationships, making time to serve others and be available for service, laughing everyday, having nutrient dense foods + living water in my home, also having enough to share with friends.
What would you tell yourself 20 years ago?
Be in the moment. Trust the process because it's ALL working together for good and turning out far better than I could have hoped or imagined.
Where can we find you?
TracyDuhs.com
Or
IG @tracyduhs
Read more about Tracy on thebiohack.org. Learn about dry fasting.