The 1983 film "Risky Business" might be known for its plot and performances, especially that of Tom Cruise, but there's another legacy that has left an indelible mark on popular culture: the Risky Business costume.
It's a simple ensemble: a white dress shirt, briefs, tall white socks, and, crucially, a pair of classic black sunglasses.
Yet, this attire has gone on to become one of the most recognizable and replicated movie outfits of all time. Let's dive into the enduring appeal and the cultural significance of this iconic look.
The Risky Business Costume
Get a Risky Business Costume on Amazon

The "Risky Business" costume is forever associated with a specific scene in the movie. As Bob Seger's "Old Time Rock and Roll" blasts through the speakers, Cruise's character, Joel Goodsen, slides into the frame in his socks, dancing and lip-synching with infectious enthusiasm. It's a scene that captures youthful exuberance and rebellion, and it solidified Cruise's position as a rising Hollywood star.
Get a Risky Business Costume on Amazon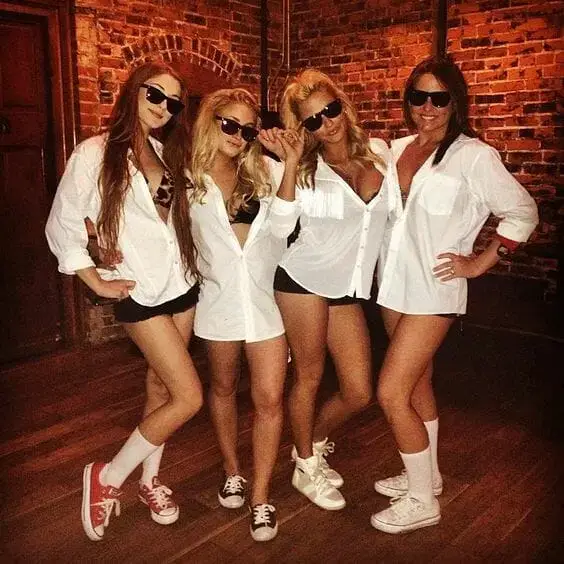 But why did such a simple outfit capture the collective imagination? For one, it's easily accessible. Unlike other iconic film costumes that require elaborate designs or specific props, almost anyone can recreate the "Risky" look with items they likely already have in their wardrobe (or can easily acquire). It's an instant recipe for a recognizable costume, whether it's Halloween or any costume party.
Get a Risky Business Costume on Amazon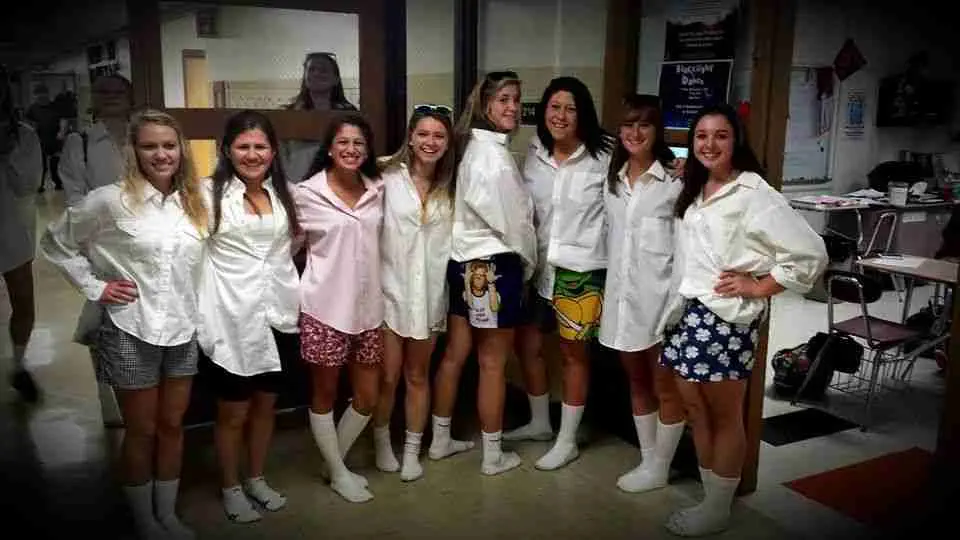 Beyond the Film: A Cultural Staple, the Risky Business Costume
Over the decades, the Risky Business costume has been recreated countless times. Celebrities, talk show hosts, and even animated characters have donned the look, paying homage to the classic scene.
It's a testament to the outfit's versatility and its ability to transcend gender, age, and even species. It's not just an ode to the 80s or the movie; it's a celebration of carefree moments and nostalgia.
Get a Risky Business Costume on Amazon
Moreover, it's the go-to costume for those looking for something effortless yet instantly recognizable. Typing it into any search engine yields myriad results, tutorials, and even pre-packaged costume kits, underscoring its enduring popularity.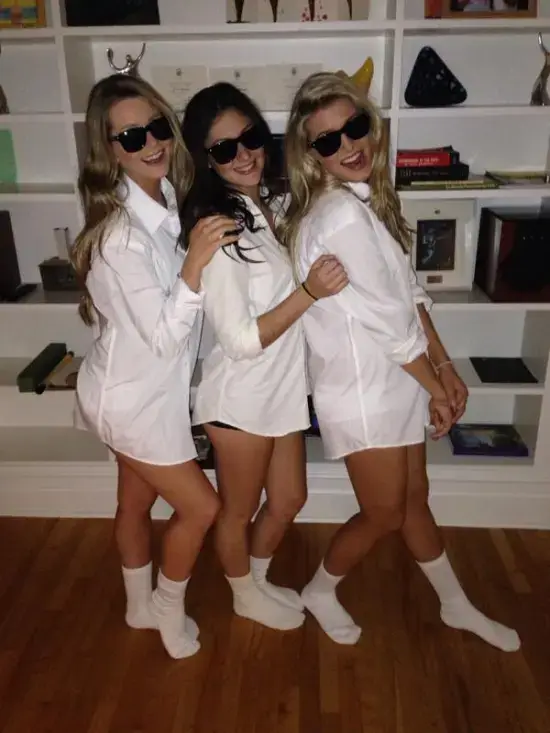 The Sunglasses: A Star in Their Own Right
While the entire ensemble contributes to the charm of the costume, there's no denying that the black sunglasses hold a special place. They're not just an accessory; they're an attitude. Those shades exude a mix of cool confidence and playful irreverence, perfectly encapsulating the spirit of the movie.
Over the years, the sunglasses have become synonymous with cool, edgy fashion. Beyond costume parties, they've been sported by countless individuals, including celebrities and influencers, making them a staple in eyewear fashion.
Get a Risky Business Costume on Amazon
In Conclusion
The costume is more than just a nod to a classic film. It's a celebration of youth, rebellion, and the joy of dancing like no one's watching.
Its enduring appeal lies in its simplicity, accessibility, and the emotions it evokes. Whether you're reliving the 80s, paying homage to Cruise, or just looking for an effortless yet iconic outfit, the Risky Business look remains a timeless choice.