Devon Diep is an Actress, Singer, Model, Writer, & Director from New York. She's proud to represent Asian immigrants in this country. She has written and performed her original songs in TV and movies. Currently based in LA, Devon is the newest star on Netflix's hit series, Bling Empire, where her love story unfolds with the show's lead, Kevin Kreider. Recently, Devon and Kevin started their own production company, ALLS Productions, to tell Asian-Lead Love Stories. Their first music video project for a song Devon wrote called "Talk About" will premiere on October 21st.
Devon Diep: The Producer/Director
Two of Devon's short films (one of which she wrote and directed), MIA and Air, will soon follow. As a child, she realized the transcendent power of the creative arts. Her drive and passion for creating work that emotionally connects people led her to many successful projects and will continue to be the driving force for future endeavors.
Background: Devon Diep
Tell us about your background and when did you discover you had a voice?
Growing up as a refugee child in Boston, I didn't speak English comfortably until I was in high school. However, I discovered my voice very early on when my friends in elementary school would call me to hear me sing. I went on to pursue music in NYC and was there for 13 years. I'm excited to say that Hollywood has been my new home for the past four months!
Who are your favorite musicians?
Some of my favorite musicians are Michael Jackson, Toni Braxton, Adele, Lana Del Rey, Elvis, and Muse.
Devon Diep: The Musician
"One of my proudest moments was debuting as a singer/songwriter at the prestigious Toronto International Film Festival (TIFF) for writing and performing the title song, Green Dragon, for Martin Scorsese's Revenge of the Green Dragons. I am looking forward to more milestones in the future!"
Devon Diep Hobbies
"I love to cook and can almost always guarantee a 5-star meal whenever I'm in the kitchen! I also love filmmaking & directing."
How did you get into filmmaking & directing?
I fell in love with it while writing, acting and producing my short film music videos.
Have you ever dealt with performance anxiety?
Yes, but I am much better at tackling it now. I can channel the anxiety into growth to become a better performer. I always remind myself to kill it and have fun because I get to live out my dream!
What advice would you have for someone wanting to follow in your footsteps?
Art is not about being perfect. Don't be afraid to explore ways to express yourself. Celebrate small wins. Don't put a limit on your dreams. Most importantly, don't give up too quickly.
Devon Diep Projects
"One of my biggest goals is to empower my Asian community. I am thrilled to share that Kevin and I started our own production company, ALLS Productions, to tell Asian-Lead Love Stories. Our first music video project for a song I wrote, Talk About, will premiere on October 21st. Two of my short films (one of which I wrote and directed), MIA and Air, will soon follow. I am also the 1st spokesperson for Kevin's new non-alcoholic beverage, SANS."
Devon Diep & Kevin Kreider Relationship
"It has been a dream. Kevin and I feel blessed to have this second chance and for it to be celebrated at this level is something else! We are grateful to everyone for their love and support. Our love has grown. We are much better at communicating to each other this time around. We are excited to navigate this new phase of our lives together and cannot wait to see where it takes us!"
What does beauty mean to you?
Beauty is being kind to yourself and others.
Who inspires you?
Mother Nature has always been one of my biggest inspirations.
How would you describe success?
I feel successful whenever I can represent my Asian community and be the woman I wish to see in entertainment. I want to create an impact with ALLS Productions by sharing my unique storytelling in music and film, hoping to inspire others to do the same. However, no matter where I am in life, success to me is having gratitude.
Why is gratitude so important?
Practicing gratitude helps me develop positive energy and stay focused on my missions regardless of what life throws at me. I never want to lose sight that I have so much to be grateful for every day despite the many challenges. Having gratitude is a beautiful way to celebrate the magical things and wonderful people who have come into my life.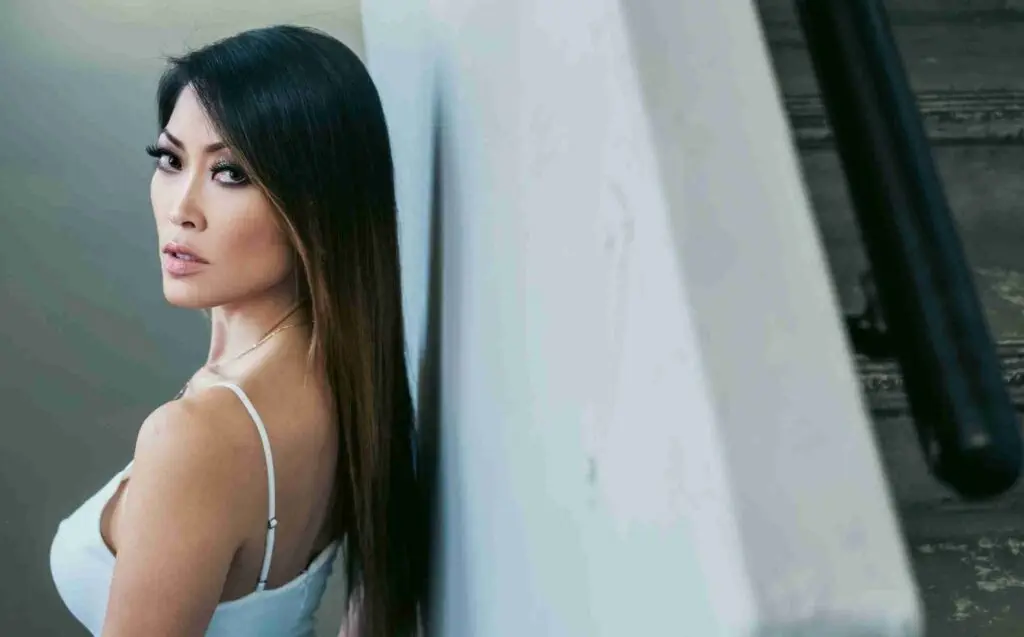 Where can we find you?
www.devondiep.com and @devondiep on all social and music platforms ~ Instagram, Facebook, TikTok, Spotify, Apple Music, iTunes, YouTube, SoundCloud, VEVO, Twitter
Some links to my music videos:
Talk About – Premiering 10/21/22
War + Sunshine
Where Are We Now
Ain't That a B*tch!