Jordan, nestled at the crossroads of the Middle East, is a country filled with wonders. From the ancient city of Petra to the captivating waters of the Dead Sea, there are plenty of reasons why tourists flock to this Arabian gem. But what complements the rich history, natural beauty, and warm hospitality of Jordan? The opulence and grandeur of Jordan luxury hotels will take your breath away. Let's take a tour of some of Jordan's most luxurious accommodations.
Let's Explore Jordan Luxury Hotels
1. Kempinski Hotel Ishtar Dead Sea:
Imagine waking up to the serene views of the Dead Sea. Kempinski Hotel Ishtar boasts of an unmatched location, coupled with terraced gardens and lagoon-style pools.
The architecture mirrors the region's history, blending traditional stone with modern luxury. The salty waters of the Dead Sea and the hotel's world-class spa provide rejuvenating experiences that you won't find anywhere else.
2. Movenpick Resort Petra: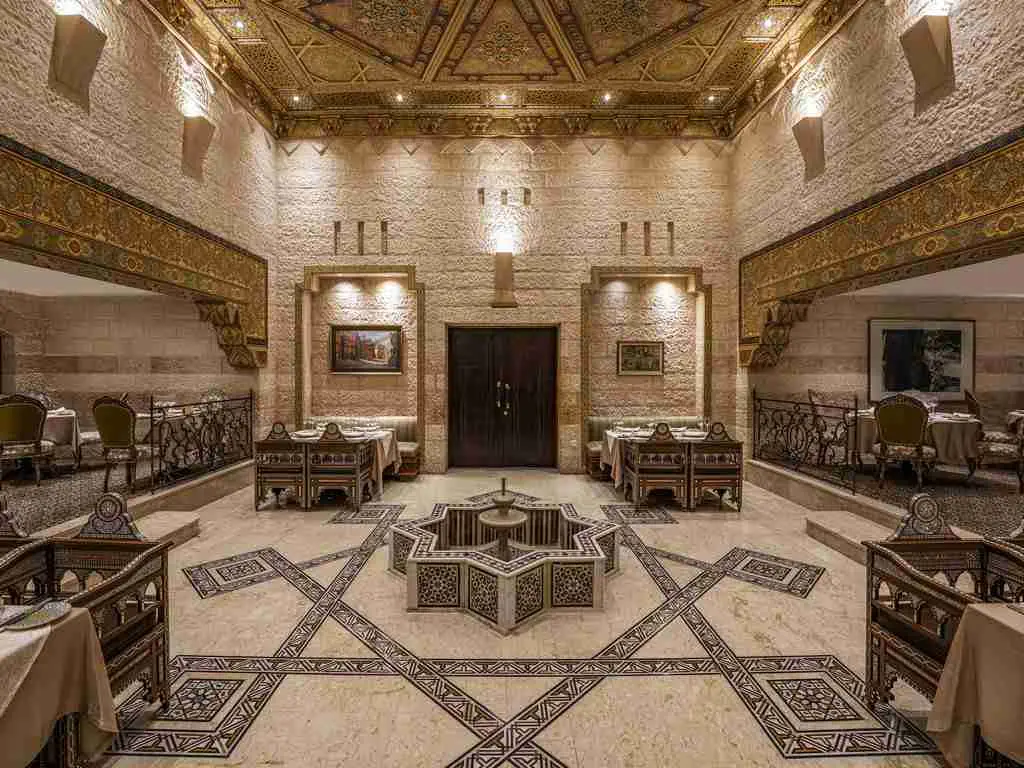 Situated just at the entrance of the historic Petra, this resort is every traveler's dream. The intricately designed interiors, reflecting Nabatean art, transport guests back in time. With outstanding views of the Petra mountains, you'll be equally enchanted by the hotel's environment as by the ancient city itself.
3. Le Royal Hotel Amman: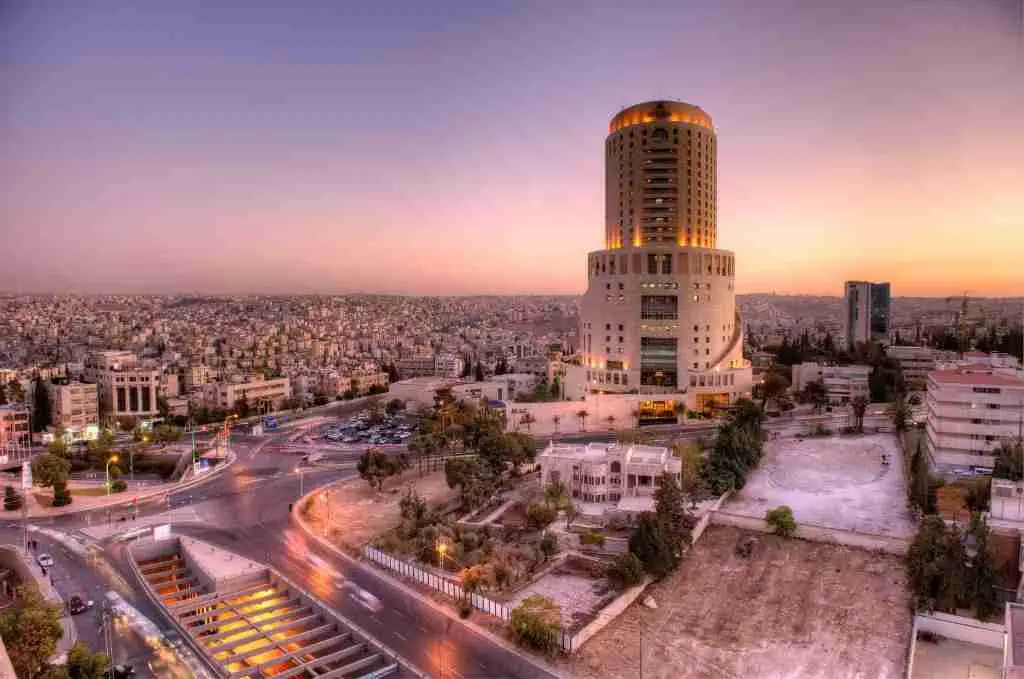 Amman's skyline is graced by the impressive Le Royal Hotel. Besides its contemporary design and luxurious amenities, it offers panoramic views of Amman, a city that beautifully intertwines the ancient and the modern.
4. Kempinski Hotel Amman:
Another feather in the Kempinski cap, this hotel in the heart of Amman is a fusion of European luxury and Jordanian culture. Business travelers and leisure seekers alike will find solace in its plush rooms, diverse cuisine, and state-of-the-art facilities.
5. Ma'In Hot Springs: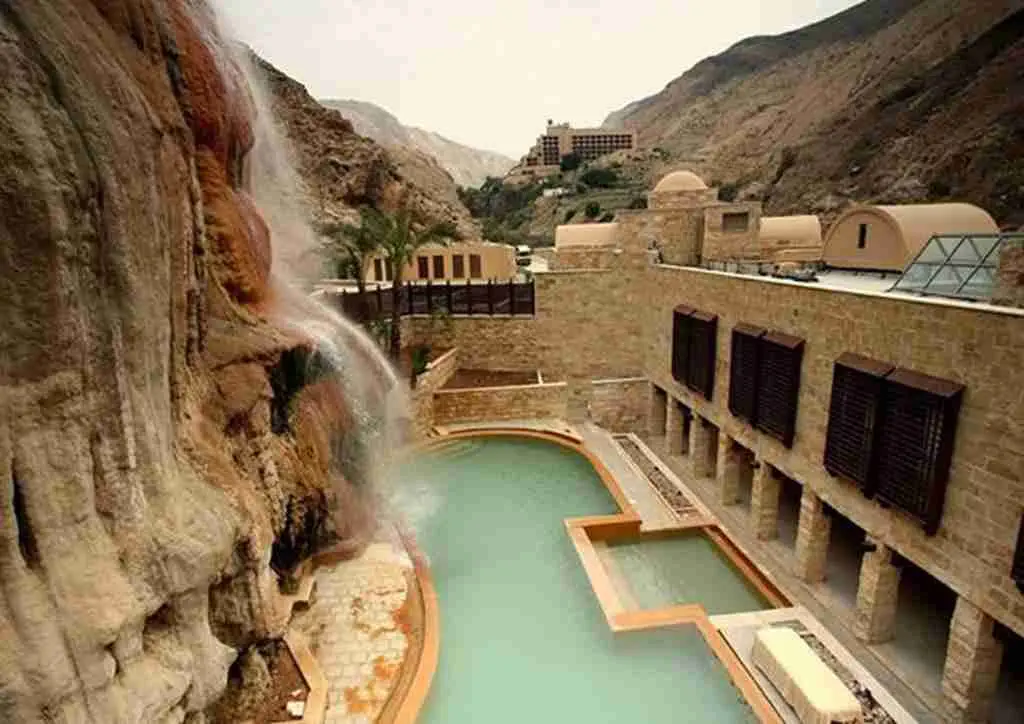 Nature meets luxury at Ma'In Hot Springs. Located between mountains, this hotel's main attraction is the therapeutic hot springs and waterfalls, which are naturally heated by geothermal activity. Truly, a spa experience like no other!
6. Marriott Amman: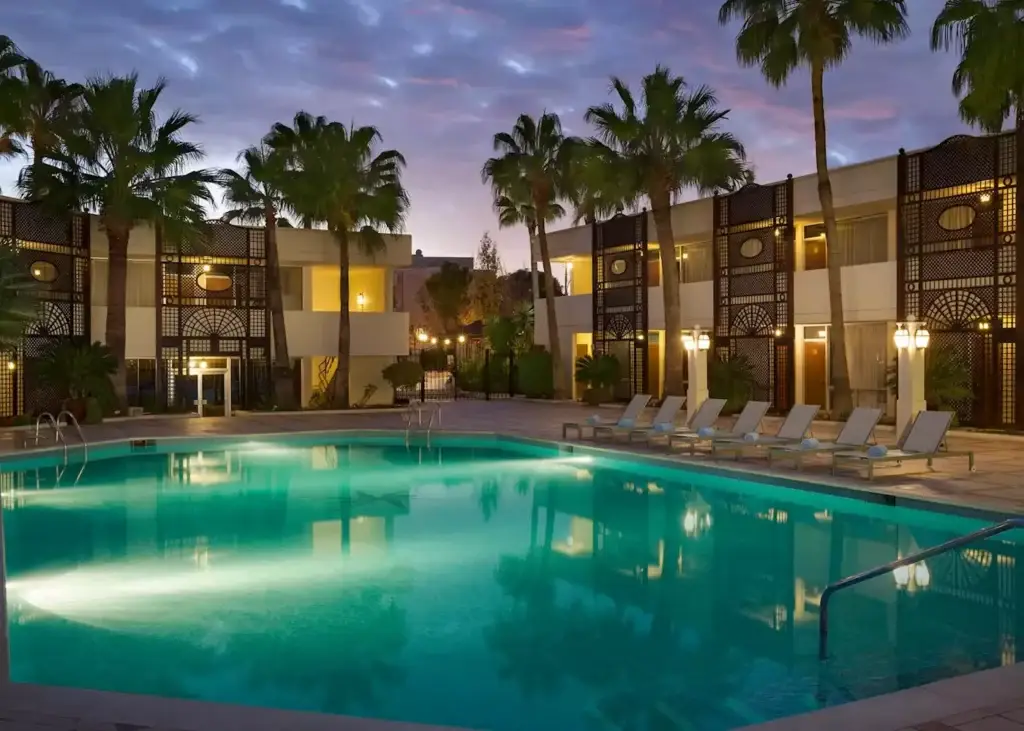 Synonymous with luxury across the globe, Marriott in Amman upholds its brand's reputation. Guests can enjoy modern comforts, delightful dining options, and a strategic location that's perfect for exploring the city, or staying at one of the Jordan luxury hotels.
7. InterContinental Aqaba: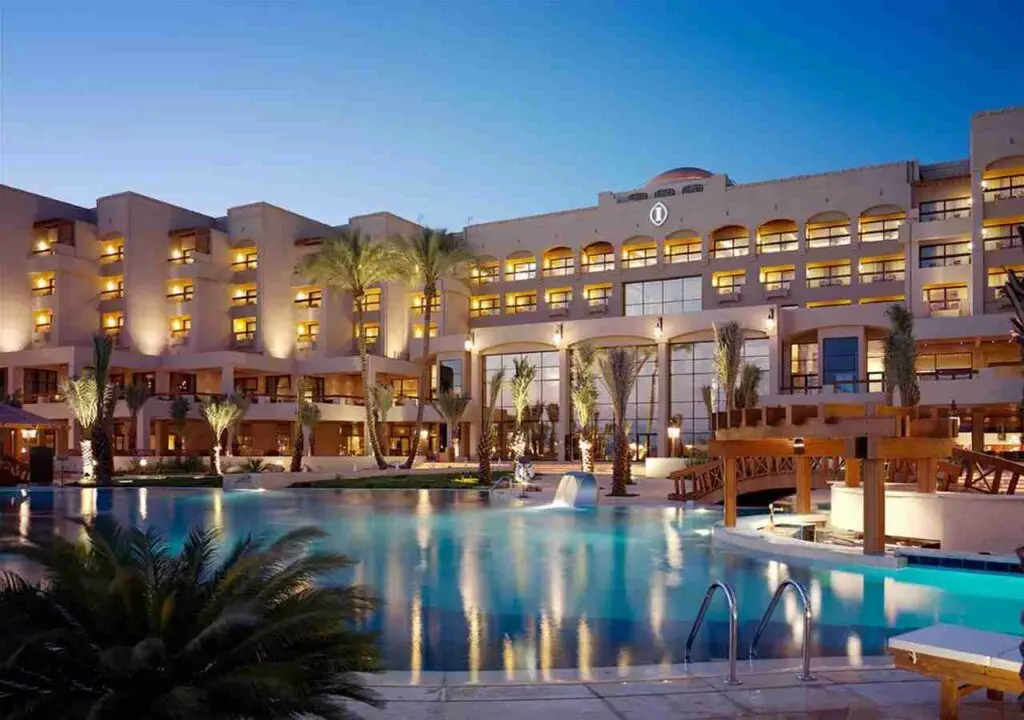 A perfect getaway for beach lovers. With a private beach and views of the Red Sea, InterContinental Aqaba offers not just luxury accommodations but also water sports and coastal adventures, one of the Jordan Luxury Hotels.
8. Radisson Blu Tala Bay Resort: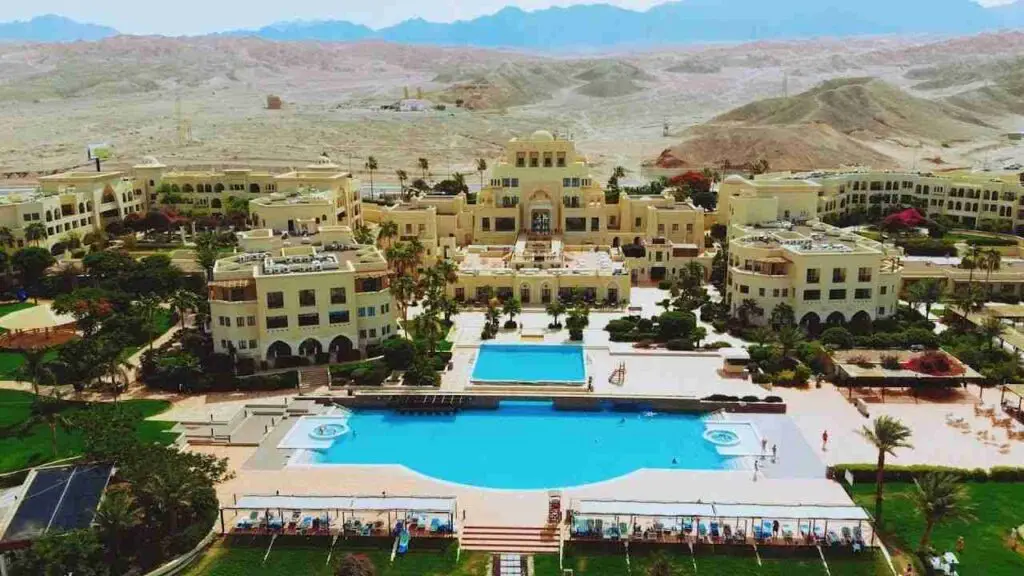 Located along the shores of the Red Sea, this resort is a haven for divers and those seeking aquatic escapades. Modern amenities, coupled with the beachside location, make it a must-visit.
9. InterContinental Amman Jordan:
A landmark in the city, the InterContinental in Amman boasts of Jordanian hospitality with a global touch. Its location, architecture, and amenities offer a seamless blend of tradition and modernity. It is one of the Jordan Luxury Hotels.
10. Four Seasons Amman: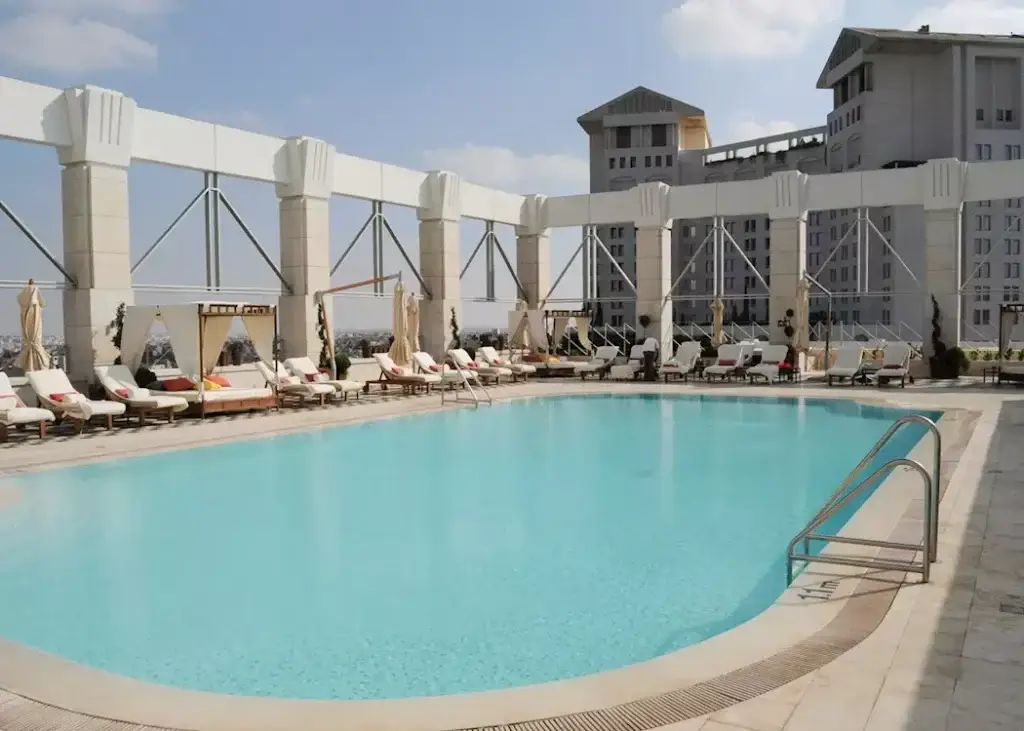 Perched atop the highest of Amman's seven hills, the Four Seasons offers opulence in every corner. With an array of dining experiences and a sky-high pool, it's a cocoon of luxury.
11. Movenpick Resort and Spa Dead Sea: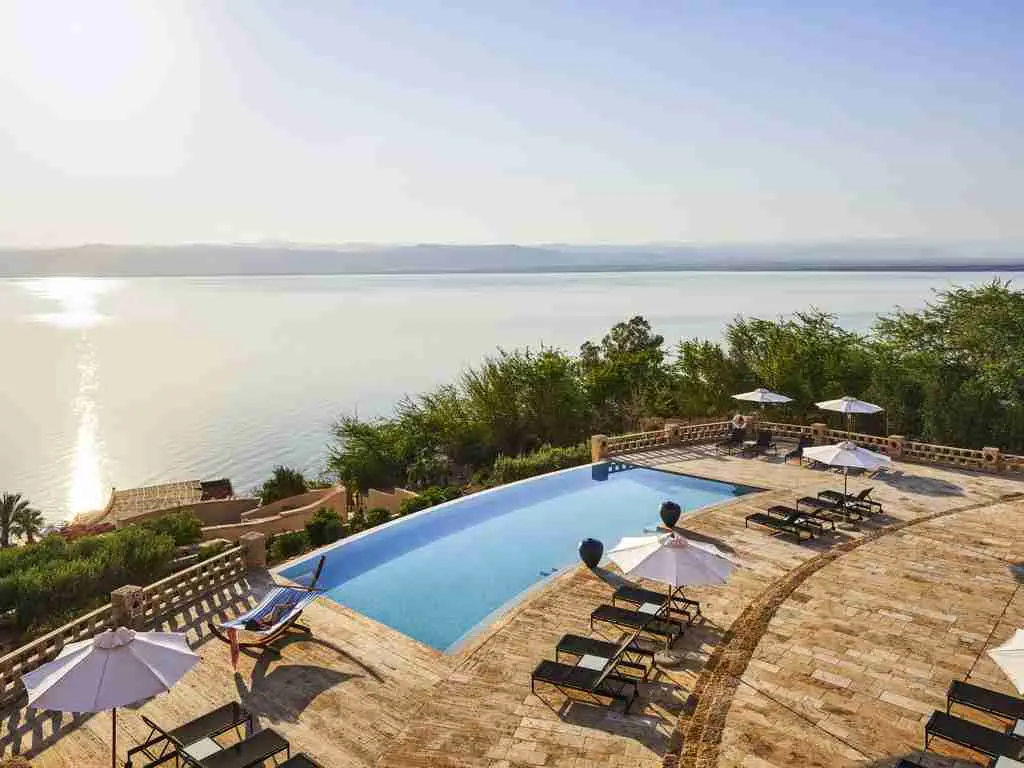 Majestically situated on the Dead Sea shores, this resort offers a mix of village-inspired accommodations. Its expansive spa, fed by the Dead Sea's mineral-rich waters, is the pinnacle of relaxation.
Why Visit Jordan Luxury hotels?
Beyond the luxurious stay, why do tourists gravitate towards Jordan? The country, rich in history and culture, offers a diverse landscape. The rose-red city of Petra, the vastness of Wadi Rum's deserts, and the rejuvenating Dead Sea make for a once-in-a-lifetime journey.
Combine this with delectable Middle Eastern cuisine, bustling markets, and unparalleled hospitality, and you've got a travel experience that goes beyond the ordinary.
In conclusion, Jordan isn't just a destination; it's an experience. Whether you're a history enthusiast, a nature lover, or someone seeking sheer luxury, Jordan has something for everyone. And with the above-listed hotels, your stay is guaranteed to be as memorable as the places you'll visit. Welcome to Jordan, where luxury meets history and nature.
When you think of Jordan, luxury might not be the first thing that comes to mind. Yet, as we've seen from the impressive list of top-tier hotels and resorts, Jordan is no stranger to offering world-class accommodations. However, the true luxury of Jordan goes beyond its hotels. Let's delve deeper into what makes this Middle Eastern haven truly stand out.
Jordan's Rich Tapestry of History and Jordan Luxury Hotels:
Petra: Often referred to as the 'Rose City' because of the pinkish hue of its rock-cut architecture, Petra is Jordan's most valuable treasure and its greatest tourist attraction.
This ancient city, hidden behind an almost impenetrable barrier of rugged mountains, boasts intricate facades carved directly into the walls of the red rock canyons.
When paired with a stay in one of the nearby luxury hotels, a visit to Petra becomes a seamless blend of the past and the present.
Jerash: Known for the ruins of the walled Greco-Roman settlement of Gerasa, Jerash offers columns, temples, theaters, and plazas scattered over its vast archeological site. It stands as a testament to the grandeur of Imperial Rome.
Natural Wonders and Jordan Luxury Hotels:
Wadi Rum: This protected desert wilderness in southern Jordan is famous for its dramatic sandstone mountains. The prehistoric inscriptions and carvings line rocky caverns and steep chasms, such as the Khazali Canyon. With luxury tented accommodations available, one can experience the stark beauty of the desert under a canopy of stars.
Dead Sea: Floating effortlessly in the Dead Sea is an experience unlike any other. Known for its high salt concentration, it not only offers a unique floating experience but is also known for its mineral-rich mud, which has therapeutic and cosmetic benefits.
Jordanian Hospitality and Cuisine, Jordan Luxury Hotels:
No luxury experience is complete without diving into the local cuisine. Jordanian dishes are a reflection of the rich cultural heritage. Mansaf, the national dish made of lamb cooked in a sauce of fermented dried yogurt, is a must-try. Paired with the traditional Jordanian drink, Arak, which is an aniseed-flavored liquor, one's culinary experience in Jordan is set to be unforgettable.
Local markets and bazaars such as Souk Jara in Amman are a testament to Jordanian warmth and hospitality. Whether you're bartering for local handicrafts, savoring street food, or merely soaking in the ambiance, the vibrancy of these markets is palpable.
Modern Marvels and Festivals:
While Jordan's history is profound, its modern-day culture is equally vibrant. Amman Design Week, a biannual event, is a celebration of design, innovation, and art, highlighting Jordan's push towards modernity while acknowledging its deep-rooted traditions.
Al-Balad Music Festival is another such event that brings together artists from the region and beyond, providing a musical treat for the locals and tourists alike.
Safety and Accessibility for Jordan Luxury Hotels:
One of Jordan's unsung luxuries is its safety and the feeling of warmth that tourists receive. With its political stability, Jordan stands as a beacon in the Middle East. The infrastructure, particularly around tourist hubs, ensures ease of travel. The newly developed highways and the Queen Alia International Airport in Amman are testaments to Jordan's focus on making travel hassle-free.
Final Thoughts:
Jordan is more than a tourist destination; it's a symphony of experiences. Each city and every corner has a story to tell. From its historical wonders to its natural marvels, from its bustling markets to its quiet desert nights, Jordan offers a unique blend that's hard to find elsewhere.
In luxury, often, the real opulence lies in experiences, and Jordan offers that in abundance. Whether it's the lavishness of its hotels, the grandeur of its sites, or the authenticity of its culture, Jordan wraps it all in a warm embrace of hospitality, beckoning travelers from around the world to immerse themselves in its charm. So, when planning your next luxury getaway, let Jordan be on the top of your list. After all, true luxury is timeless, just like Jordan's allure.